These are 20 new Mexicans that I just finished painting. Thee are 54 mm figures, cast in resin, from my own original sculpts. The figures are multi-part figures (like Historex) and parts are interchangeable which allows almost unlimited conversions
Check out the rest of my Alamo figures on this board.
I have Infantry, Cavalry, Artillery teams, Mexican Conscripts/Militia. Casualties, Texicans, New Orleans Grays and Tenn. Volunteers.
Remember the Alamo!!
[URL=https://s222.photobucket.com/user/nevinsrip/media/20%20new%20mex%206_zpsaxwwjhl0.jpg.html]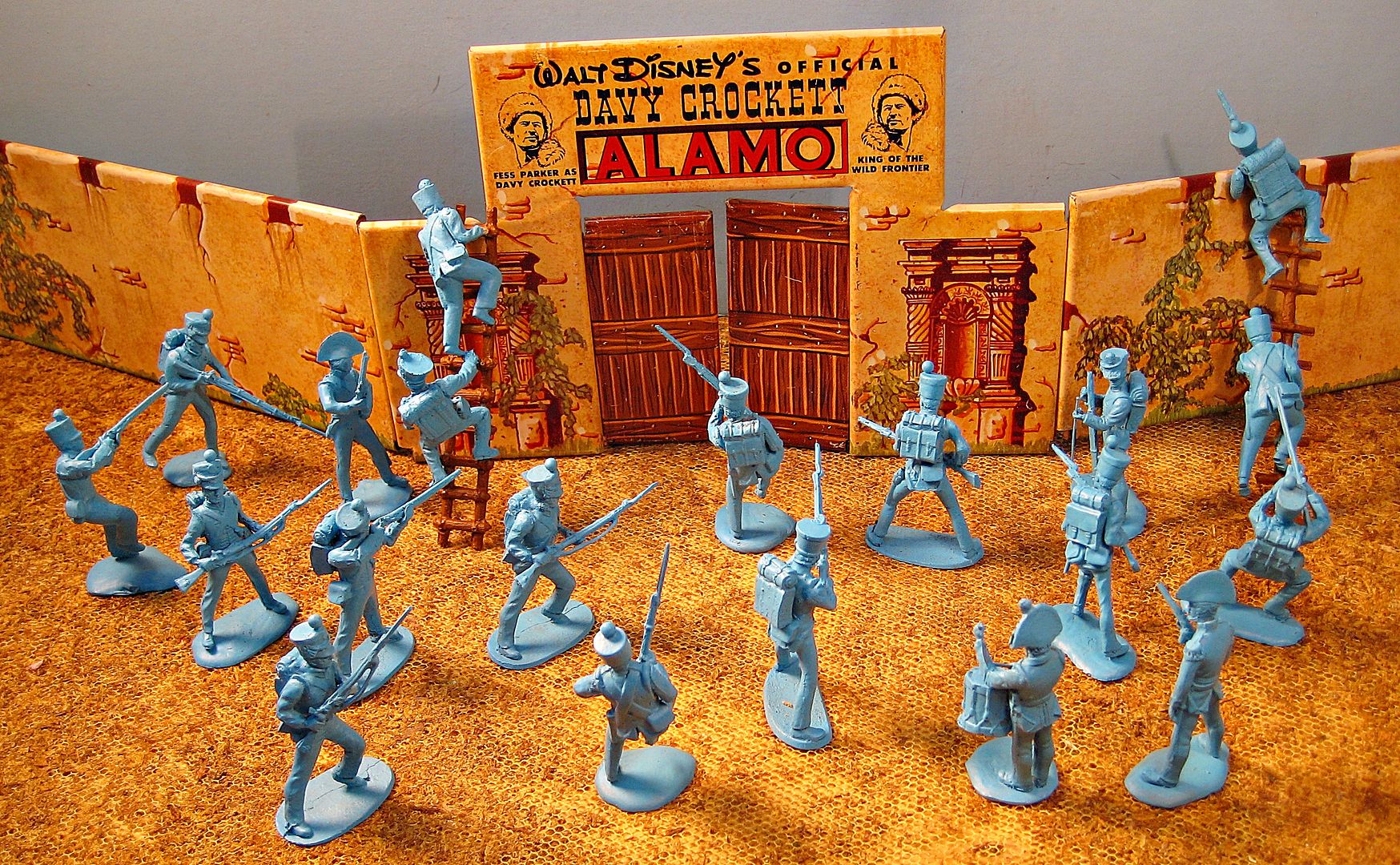 [/URL][URL=http://s222.photobucket.com/user/nevinsrip/media/20%20new%20mex%20arial_zps99uclufz.jpg.html]
[/URL][URL=http://s222.photobucket.com/user/nevinsrip/media/20%20new%20mex%204a_zpsfhfprjq0.jpg.html]
[/URL][URL=http://s222.photobucket.com/user/nevinsrip/media/20%20new%20mex%2010_zpsyuz0nypd.jpg.html]
[/URL][URL=http://s222.photobucket.com/user/nevinsrip/media/20%20new%20mex%205_zps0phwtmf8.jpg.html]
[/URL][URL=http://s222.photobucket.com/user/nevinsrip/media/20%20new%20mex%201_zpsrjoyzjyx.jpg.html]
[/URL][URL=http://s222.photobucket.com/user/nevinsrip/media/20%20new%20mex%204_zpstvemhzub.jpg.html]
[/URL][URL=http://s222.photobucket.com/user/nevinsrip/media/20%20new%20mex%20arial_zps38rzxmhg.jpg.html]
[/URL]