First small steps in my new modern project – I've been experimenting with a new painting and basing style, so I only did a handful of units to test the water, if you'll excuse the pun.
The artificial light seems to have done all sorts of weird things: it washed out the blue of the sea, which is actually a dark Prussian blue, and has saturated the deck colours, which are actually a nice red-brown which matches well with Soviet era photos. It's also made them look like they've been gloss varnished, whereas in fact they're a nice matt! Ah, well.
First up is an Udaloy class destroyer.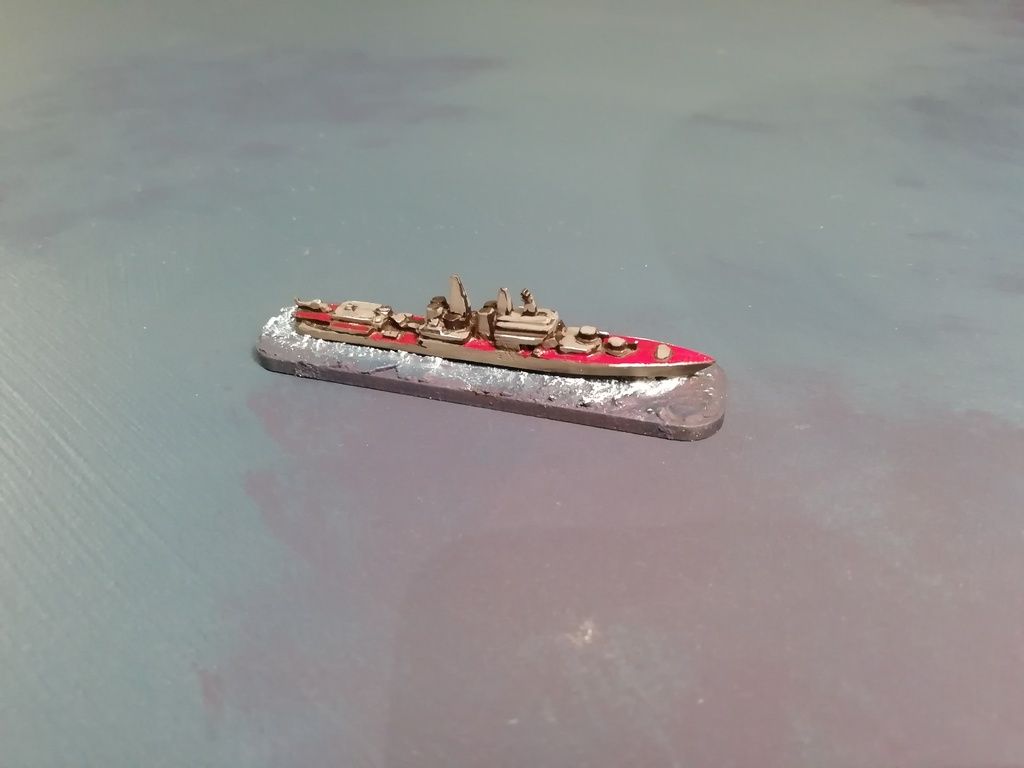 Then an Oscar II – I really enjoyed doing the sea base for this one.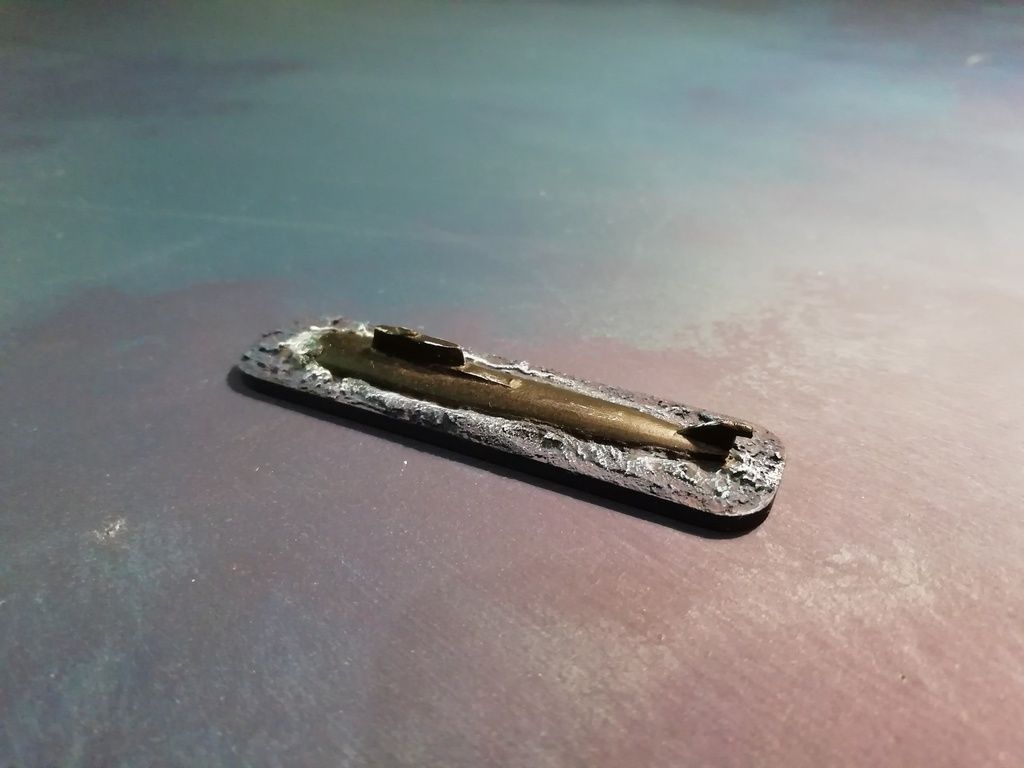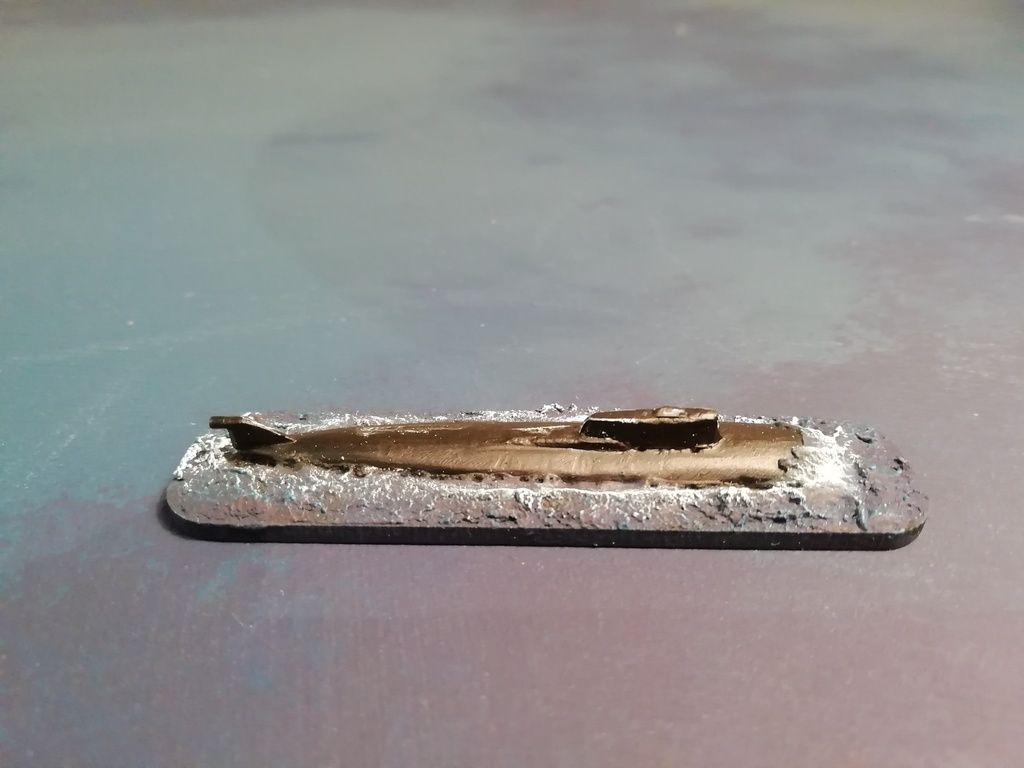 And finally a Petya class. The surface units are not yet stuck to their bases, which is why the Petya seems to be doing some cool body-boarding move: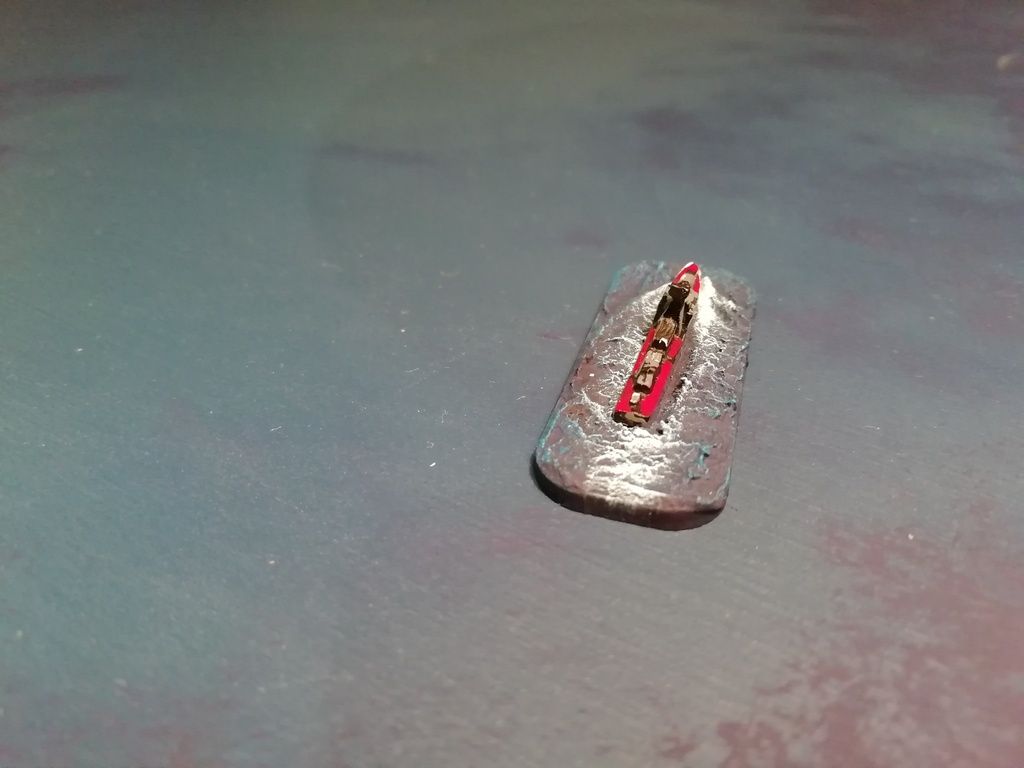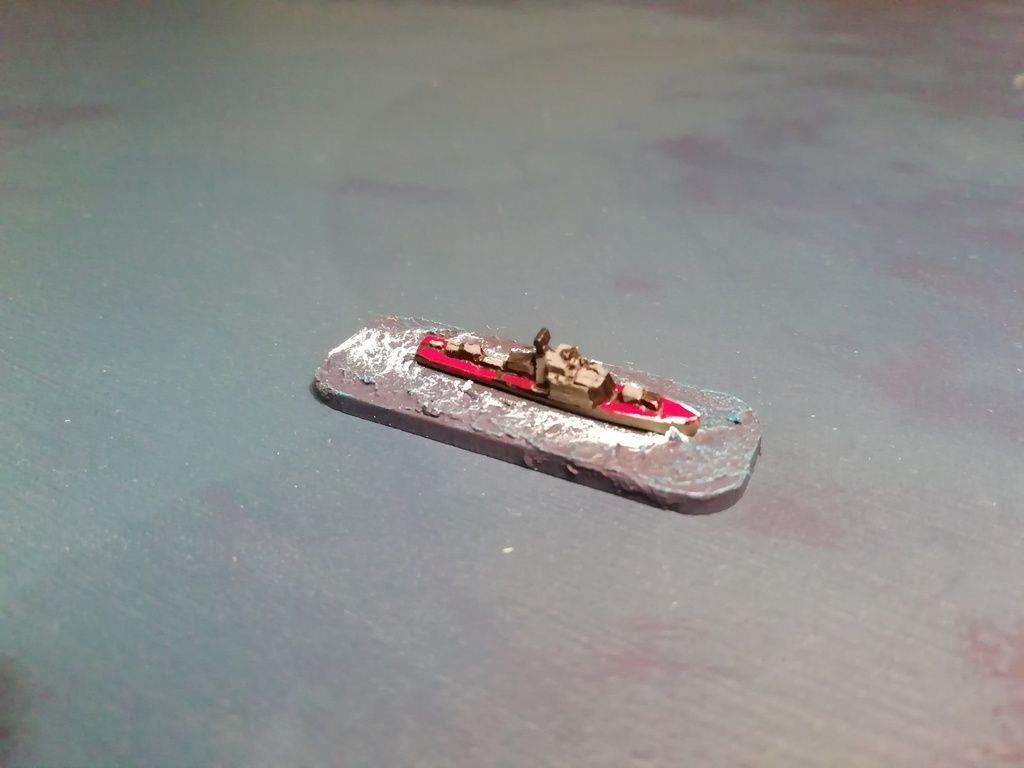 And the little flotilla ready for action: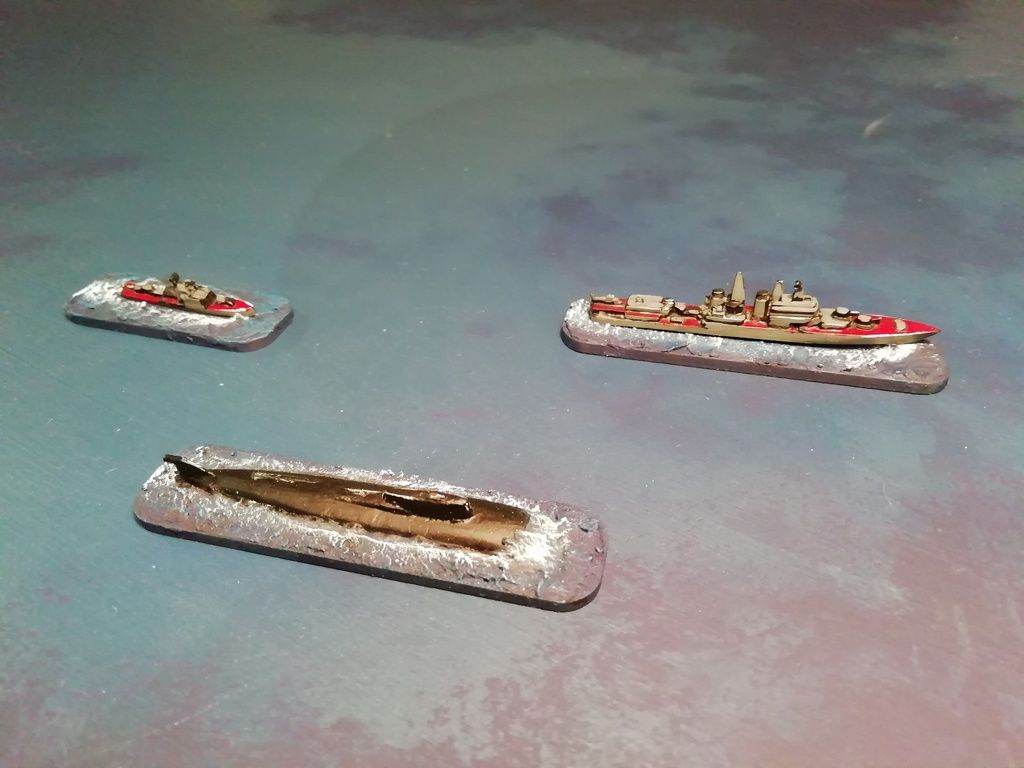 Looking forward to getting some more painted up and getting some games in.
Nick