Painted some Texans to go along with the Mexicans.
I use various browns for this batch.
GW paints from the LOTR range.
Once again, these are all original sculpts.
These figures need not be confined to the Alamo. I can see them defending Fort Apache,
or fighting in any number of Indian Wars. Good all around Western figures.

[URL=http://s222.photobucket.com/user/nevinsrip/media/Tex%202_zpsor9kyisg.jpg.html]
[/URL]
[URL=https://s222.photobucket.com/user/nevinsrip/media/Tex%204_zpsnkl4cpub.jpg.html]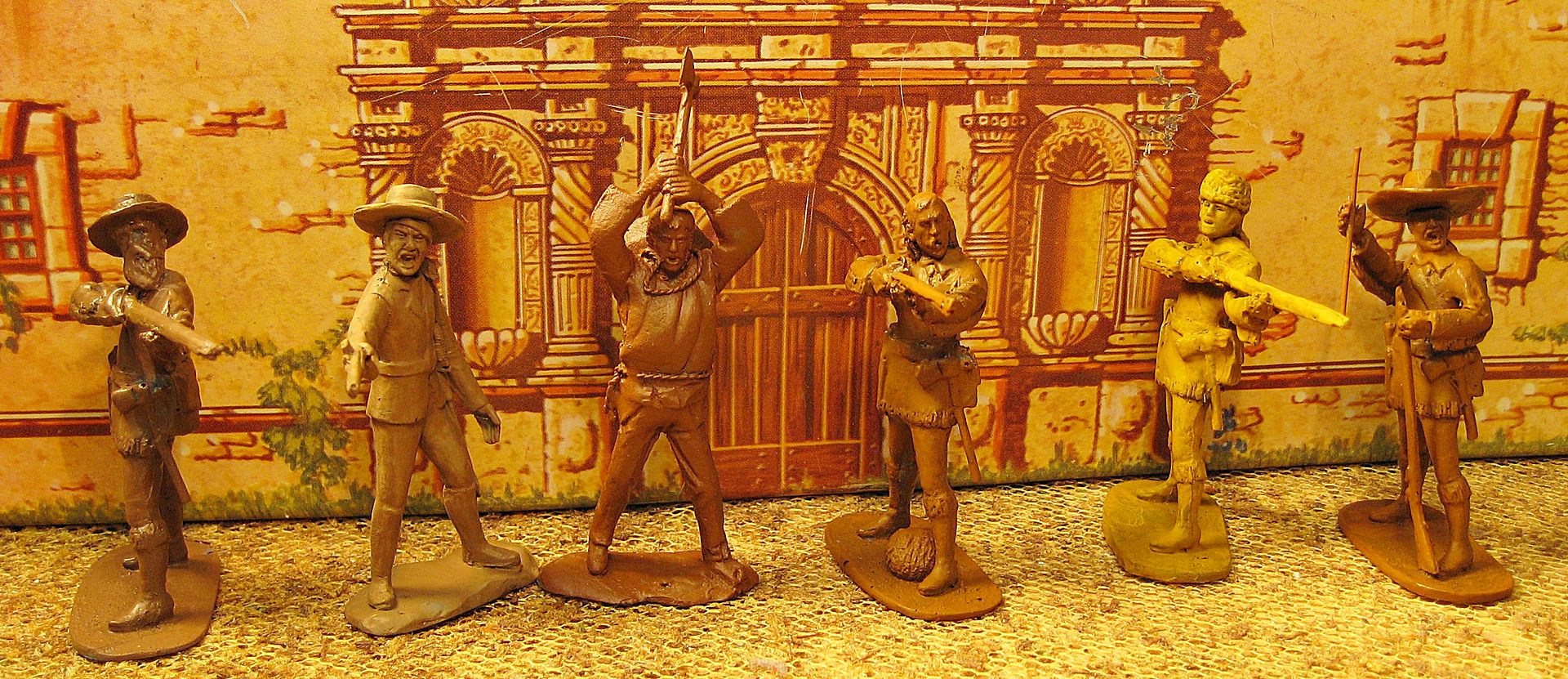 [/URL]
[URL=http://s222.photobucket.com/user/nevinsrip/media/Tex%203_zps74lgqrpb.jpg.html]
[/URL]
[URL=http://s222.photobucket.com/user/nevinsrip/media/Tex%206_zpsugx8h22q.jpg.html]
[/URL]
[URL=http://s222.photobucket.com/user/nevinsrip/media/Tex%207_zpskqrjw1tn.jpg.html]
[/URL]