Hi Guys,
I ran a small game this weekend at a hypothetical battlefield crossroads. It involved a small Union cavalry contingent deployed to delay a Rebel advance guard as it probed towards Stadler's place -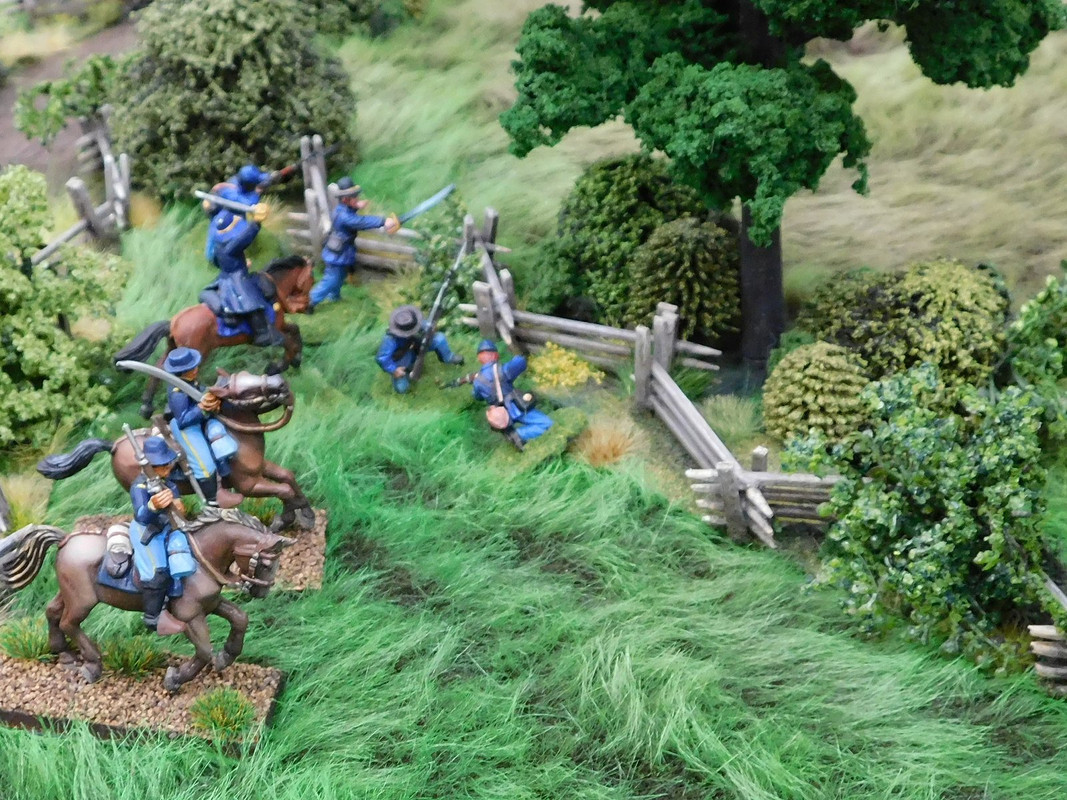 The Confederate skirmishers were aggressive in moving up towards their road net objective, and had coordinated this advance with their one light cannon, forcing the enemy cavalry to withdraw away from the crossroads –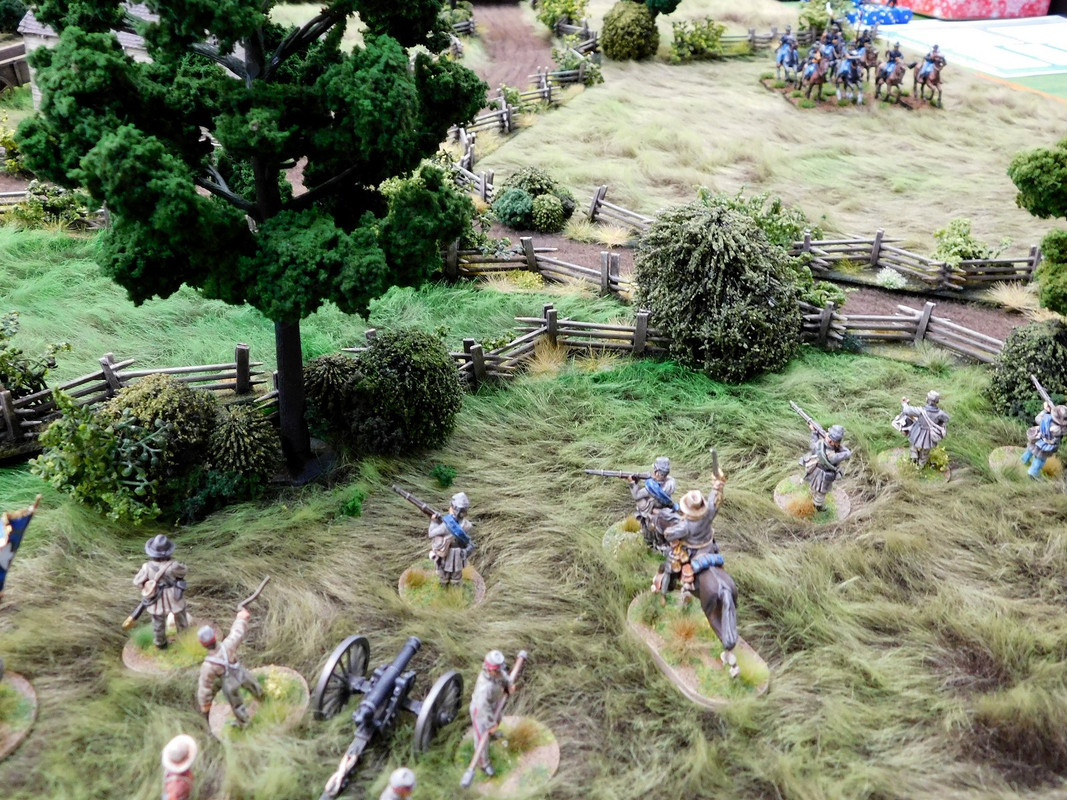 With a meaningful advantage now being gained and exploited – before the Union Infantry arrived to secure the position -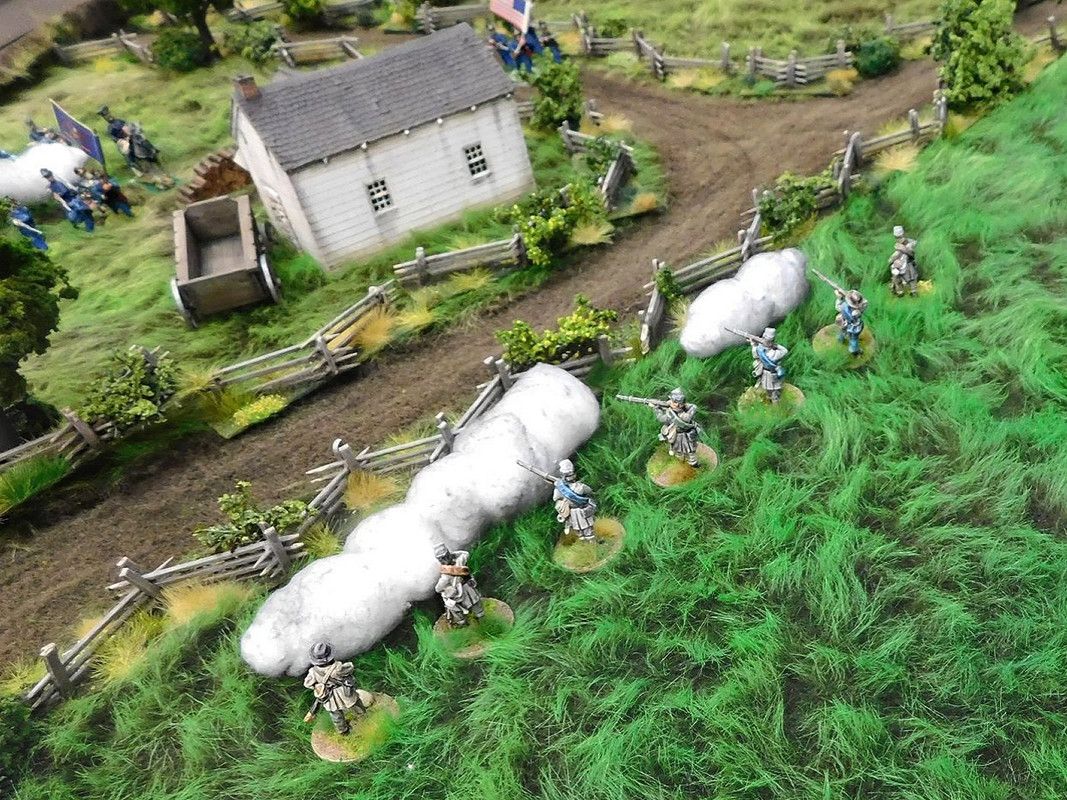 Reinforcing this initial success, the Rebs quickly pushed forward and dominated the crossroads with an effective fire, the arriving Union infantry never being able to counter the good ground the Southerners continued to hold.
Stadler's being successfully secured as the approaching Confederate Division pushed through the area – the skirmish at the crossroads became just a small footnote of history.