"The fossilized remains of an early reptile dating back some 250 million years have been uncovered in the unlikeliest of places: Antarctica. The discovery shows how wildlife recovered after the worst mass extinction in our planet's history, and how Antarctica once hosted an ecosystem unlike any other.
Needless to say, paleontological work in Antarctica is very different than it is elsewhere. Unlike Alberta or Montana, for example, which feature abundant rock outcrops, Antarctica is covered in a massive sheet of ice, obscuring much of its paleontological history. And it's not as if Antarctica doesn't have stories to tell—it very much does. It was only recently, within the last 30 to 35 million years, that the continent froze over. Before that, it was home to a warm climate, lush forests, rushing rivers, and a remarkable abundance of life.
To find fossilized traces of this forgotten life, whether it be in Antarctica or elsewhere, scientists need to find rocks. Antarctica provides only two possibilities: islands along its coastline and the Central Transantarctic Mountains—a spine of mountains that cut a swath through the middle of the continent. The tops of these mountains poke through the glaciers, creating a rocky archipelago—and a place for paleontologists to do some prospecting. It's here, on the Fremouw Formation of the Transantarctic mountains that Brandon Peecook, a paleontologist with the Field Museum of Natural History and the lead author of the new study, discovered the rare Triassic reptile…"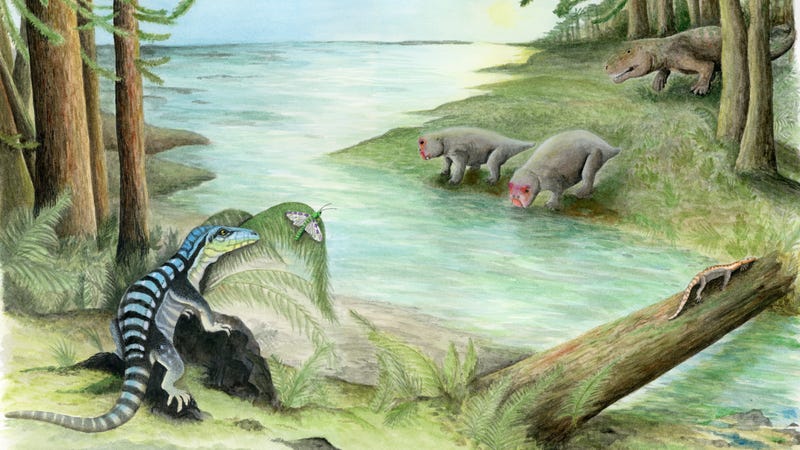 Main page
link

Amicalement
Armand