We tried out Fitz's "Old Salts" variant to Cruel Seas yesterday. First mission priority – getting seating as close to the head as possible (note sign – we are old salts after all). :)))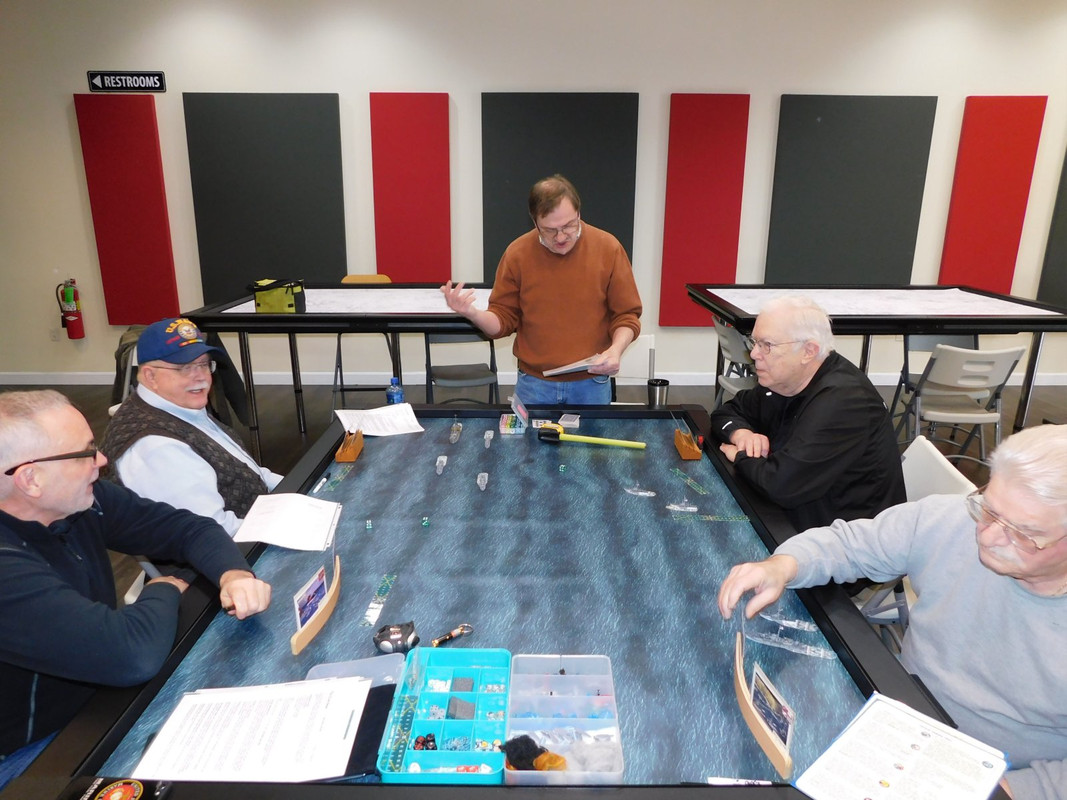 We played an escort mission – "get the tanker through" with 3 S-38s covering 1 armed tanker vs. 3 Vospers and a Dog boat (in two flotillas). The game was meant to test out augmented torpedo rules, which rank the damage dice to the caliber of the warhead, and with dud rolls broken down into specific time periods of the war.
Here's the prize as she lumbered forward, escorted on her flanks and front (but stay tuned) -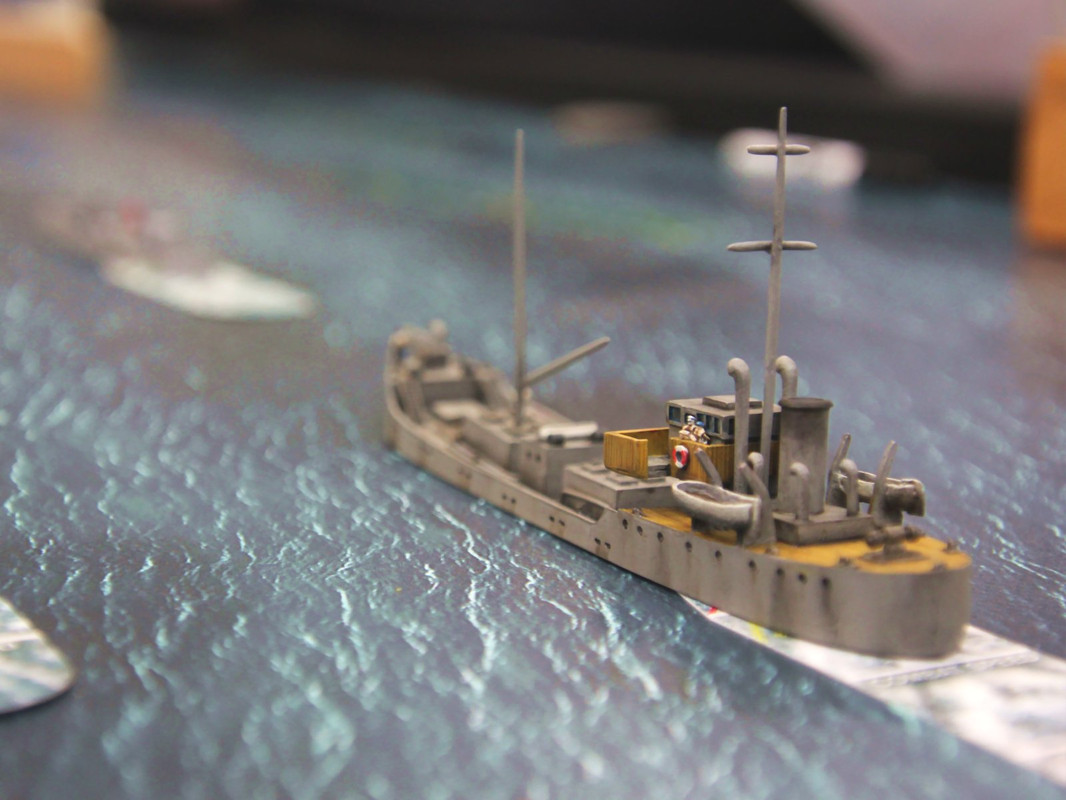 Turning to engage the British attack on their port side, initially the Germans held the advantage – the S-Boots begin slicing into the approaching enemy MTBs -
However, the advantage did turn, with the Brits reacting quickly (and getting subsequent and early turn activations)…..and then launched their torpedoes.
Not utilizing the plastic plume markers with this rules variant, we did find a good use for them anyway – as geysers marking successful torpedo strikes (3 in all)! Harry, a US Navy veteran himself did not appreciate the final devastating roll, and his "salty" bubbled to the surface while his tanker headed into the watery depths -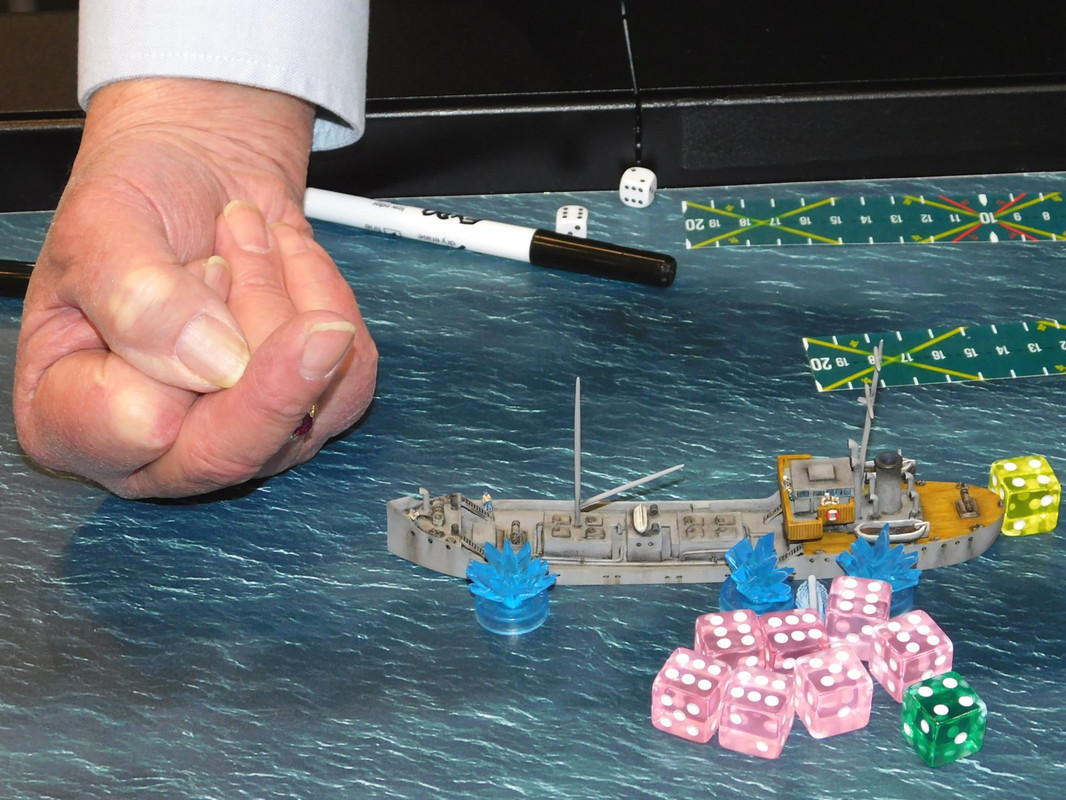 The game lasted a bit longer than previous plays, this perhaps due to the mod's reduced damage factoring, and I think this promotes more maneuvering action too.
Fitz will likely fill in his impressions of the game play here also.
All in all, the Old Salts did have a whale of a time!