Hello All,
Saxon rebels lead by Earl Pearson attempted to seize, by assault, the Norman fort that oppresses the local population. It was a bloody affair that ended badly for Saxon rebels.
The rebels gather while the Norman milites are away.
Using modified Dragon Rampant rules, we got to try out the new terrain. It feels great when all the minis and terrain finally come together.
Earl Pearson attempted to use his archers to suppress the crossbowmen on the front battlement. But they were too timid and the cover limited losses. The foot had to go in.
The first unit of Saxon Thegns got pin-cushioned by the crossbows. One unit of Fyrd attempted to storm the western wall only get slaughtered by the defenders. Still, there enough impetus in the Saxon attack to make it to the gate and start pounding on its wooden structure.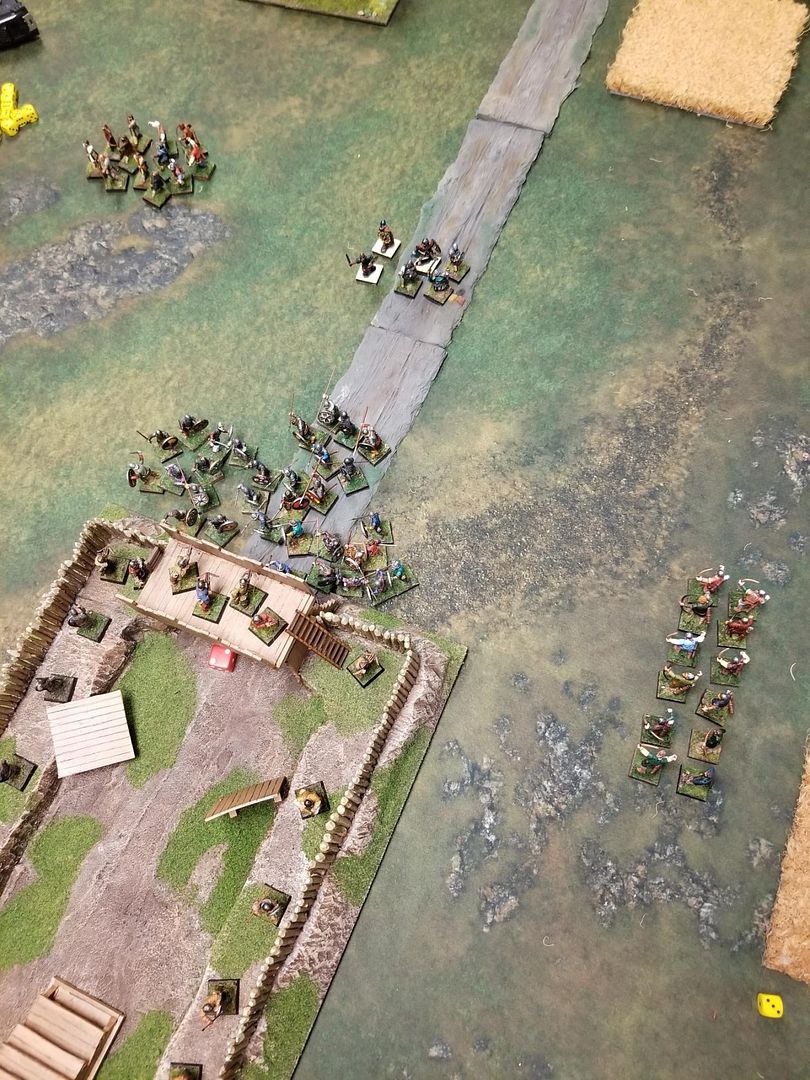 The Saxons burst open the gate and flooded into the courtyard. What followed was a scene straight from Hollywood. The attack stalled under the reign of death from the crossbows and the bowmen on the tower.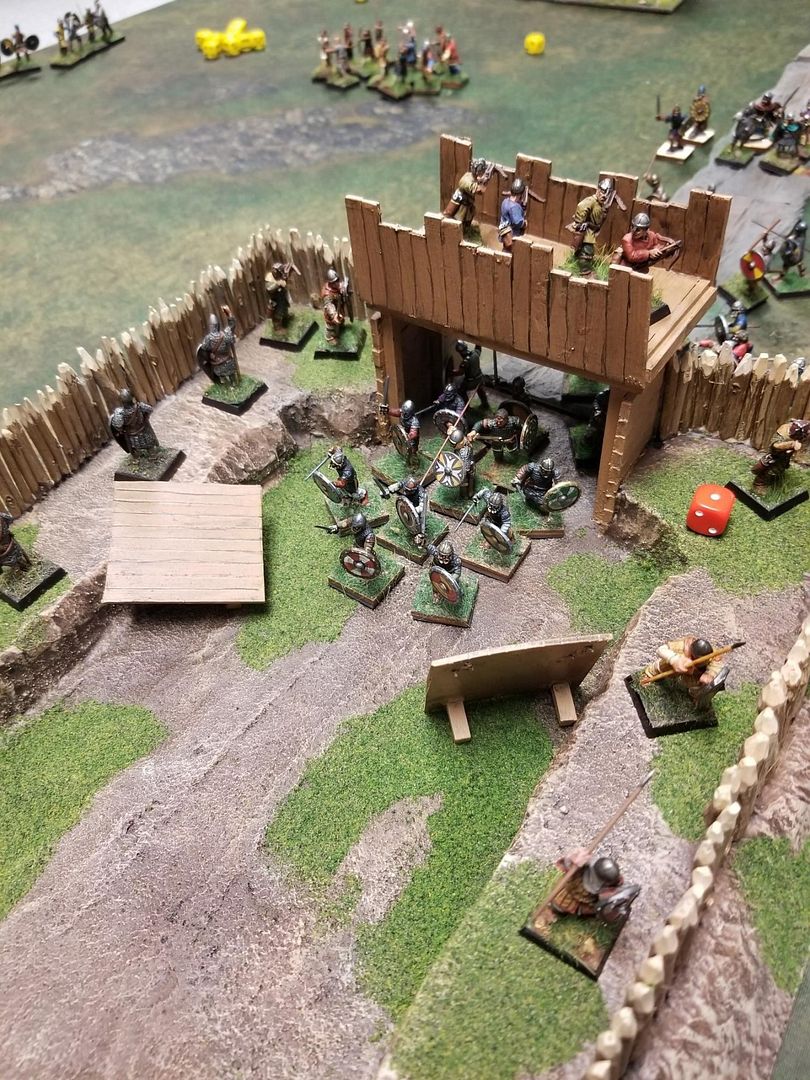 Through repeated attacks, the Saxons managed to maul the crossbowmen and the light infantry on the eastern wall, but the losses were too great. The high round proved too much for the attackers [Insert Obi-Wan Meme here].
Suddenly from the rear the sounds of war horns could be heard. The Norman milites were returning. Earl Pearson called a retreat and fled into the nearby woods.
The game was great fun to run with castle storming jokes running rampant (pun intended). I wanted to make the Fort a tough nut and it was. I will provide the Saxons with more offensive power on the next attempt.