I wanted a company of mid-80's Soviet tanks with Kontakt-1 ERA and tried to order the nice Khurasan T-64BV below but unfortunately it's unavailable. Oh well.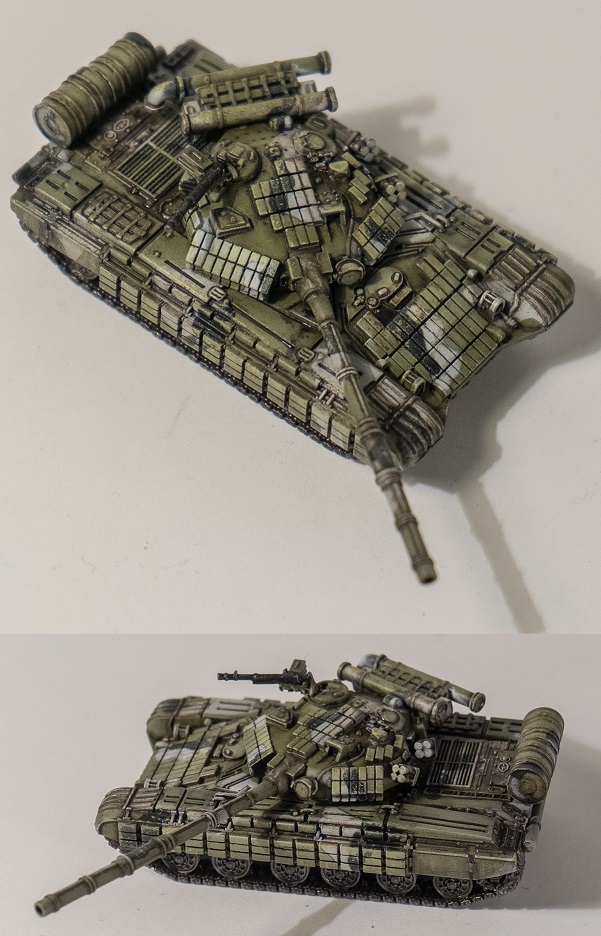 Not to be deterred, I found a thread Tango posted back in 2016 about a T-72B with Kontakt-1 offered by Skytrex: TMP link
It's not listed in their web store under 15mm post-war Command Decision, so I contacted the nice folks at Skytrex to see if it's still being offered. Luckily it is "by special order" so I ordered a bunch. Now I'll have a dozen Skytrex T-72B's with Kontakt-1 to go along with my 12 T-72B obr 1989's with Kontakt-5 from Zvezda. By the way, I previously ordered Skytrex's Bradleys and Challenger 1's and highly recommend them to anyone. Top quality stuff.
So more unofficial TY cards for everyone.
The profile and point costs of the T-72B with Kontakt-1 is exactly the same as the T-80B I made cards for earlier (scroll down for unbroken pics): TMP link
I also revised the cards of the T-72B with Kontakt-5 I posted earlier since the default T-72B is now the version with Kontakt-1. I know it really should be the vanilla version without any ERA at all but most T-72B's have ERA of some kind so that's the way it is.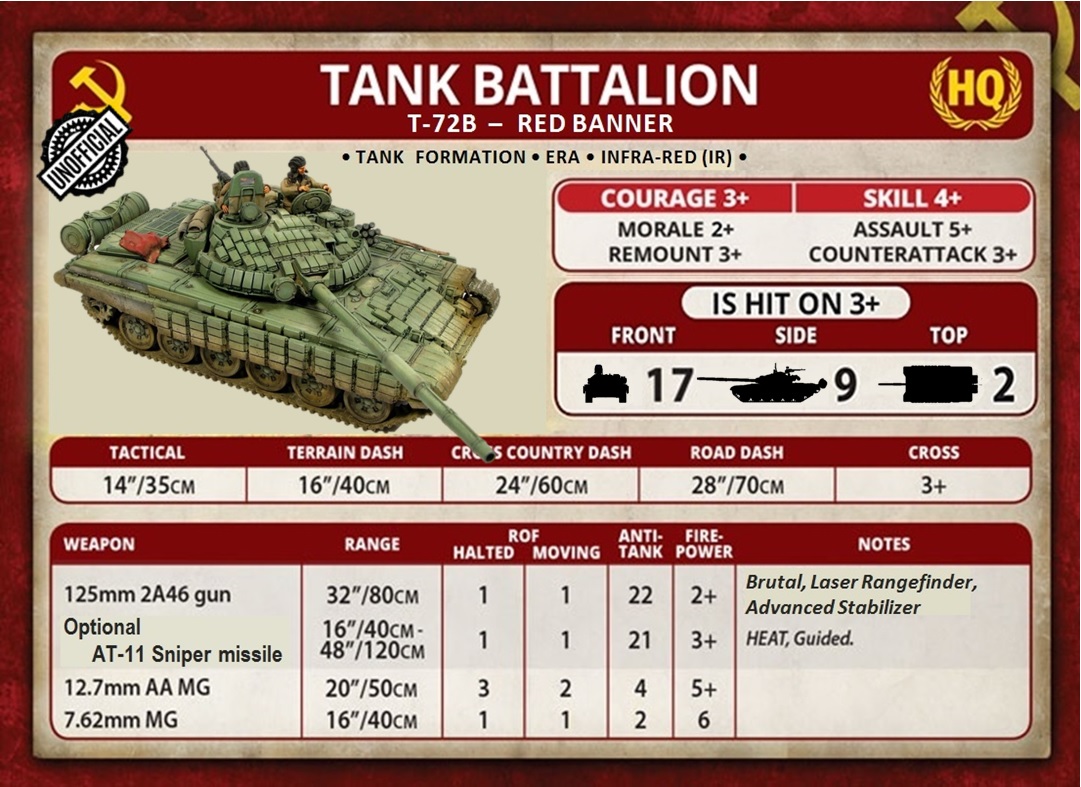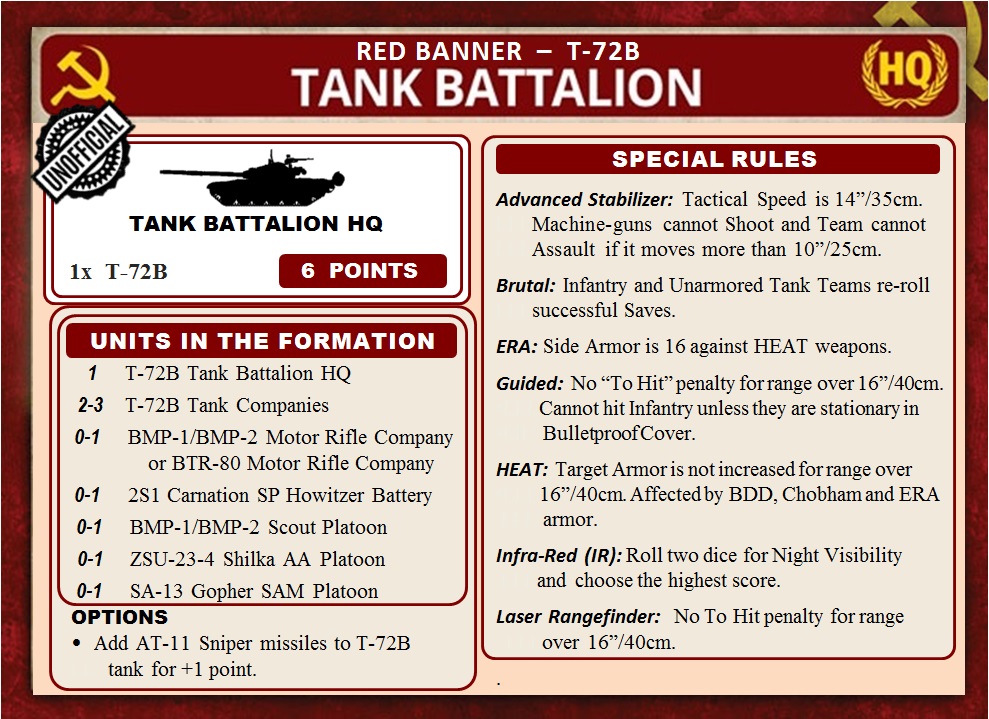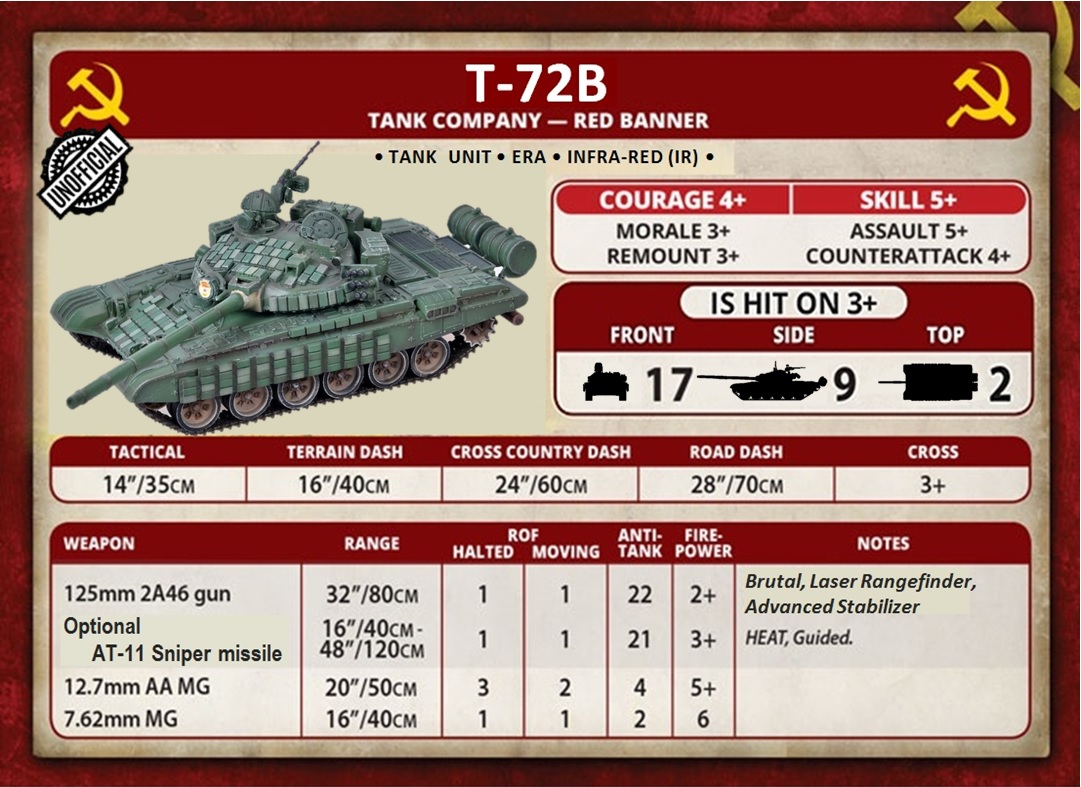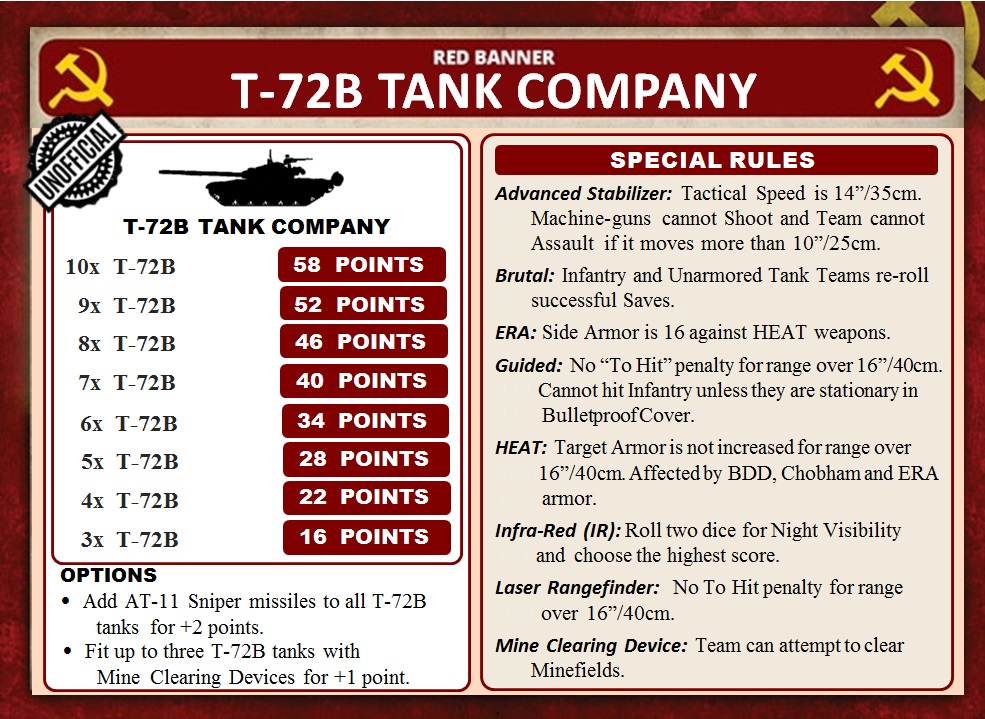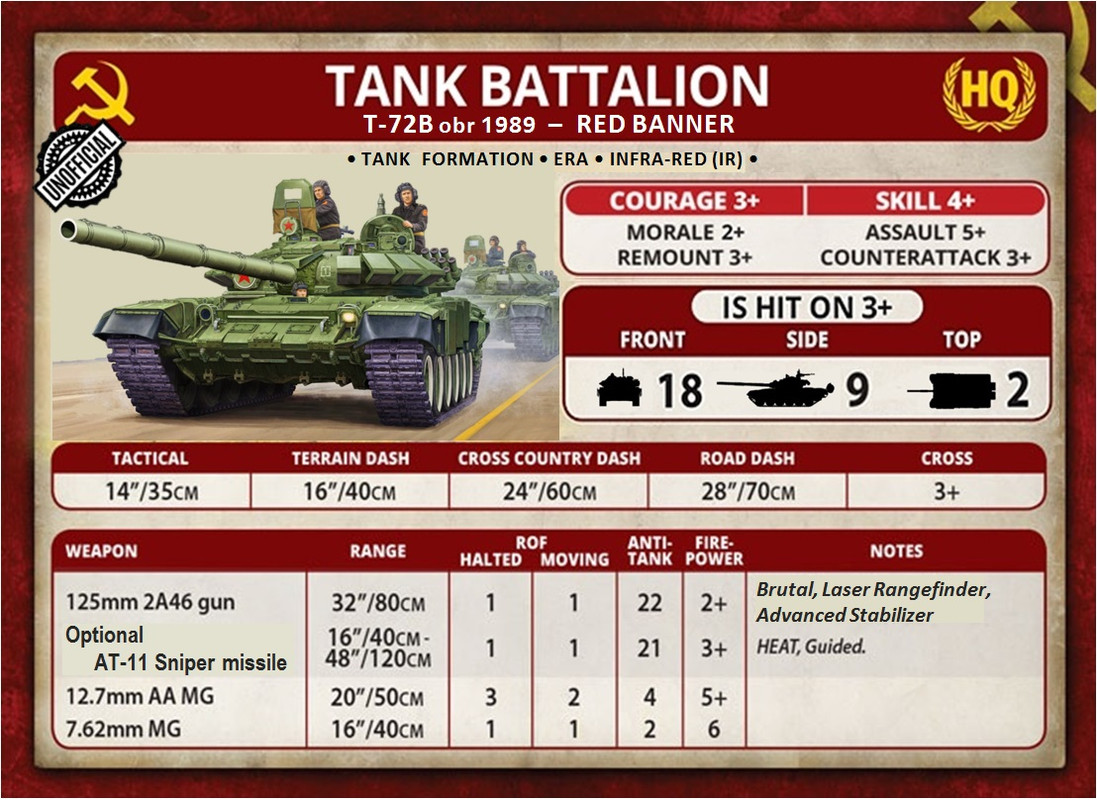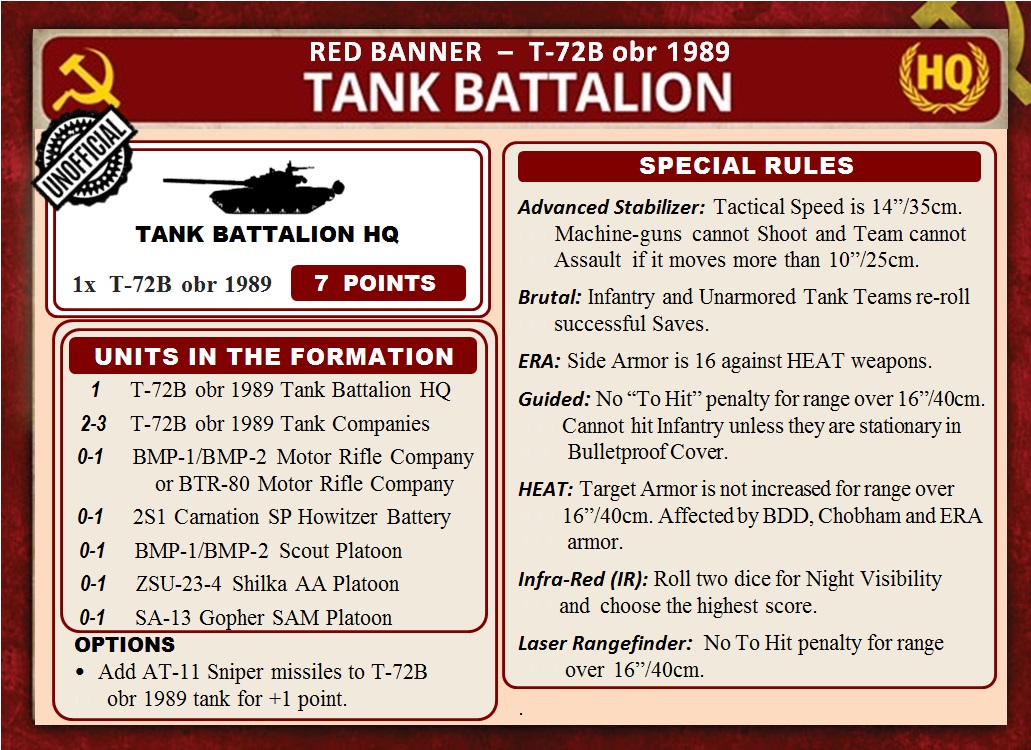 New picture!