For the past ten years we've staged widely different demo games at our local Train & Hobby show. This year, it was a ictional battle in the early phase of the Mahdist Wars.
A two day event, the game normally fills the available time but this year we got to play the same game twice. The results were widely different but I will report mainly on the second, Sunday, game in which the Anglo-Egyptians managed a "winning draw".
Our "terrain guy", Daniel, did his usual outstanding effort to create a forbidding desert landscape, fringed by the Nile & largely empty at the beginning of the game.
‌"TMP link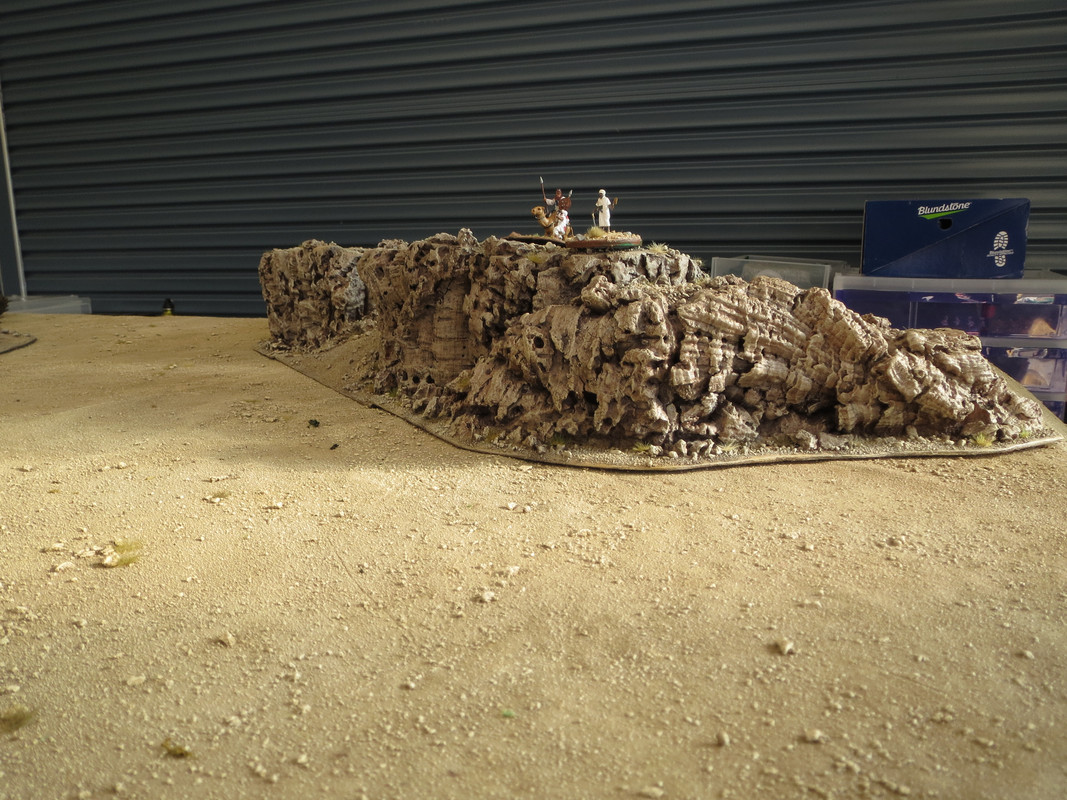 ‌"TMP link
‌"TMP link
The A-E arrive, in a state of nervousness & immediately form square for no good reason.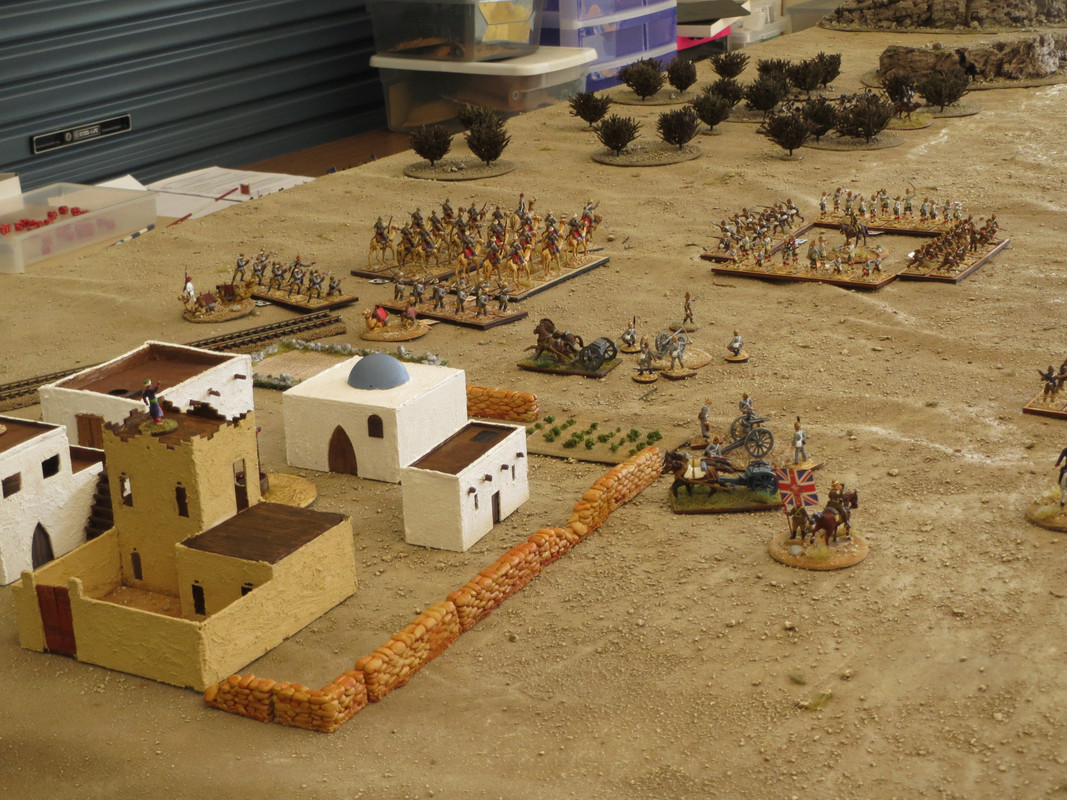 ‌"TMP link
‌"TMP link
The game had two simple goals. The first was to escort a caputured emir down the length of the table for river evacuation. The second was to defend the village & evacuation point.
You can see the far zareeba here & the village in the foreground:
‌"TMP link
and the dock:
‌"TMP link
The Mahdist entry to the landscape was through an elaborate system of dice throws that deposited them in one of three entry points.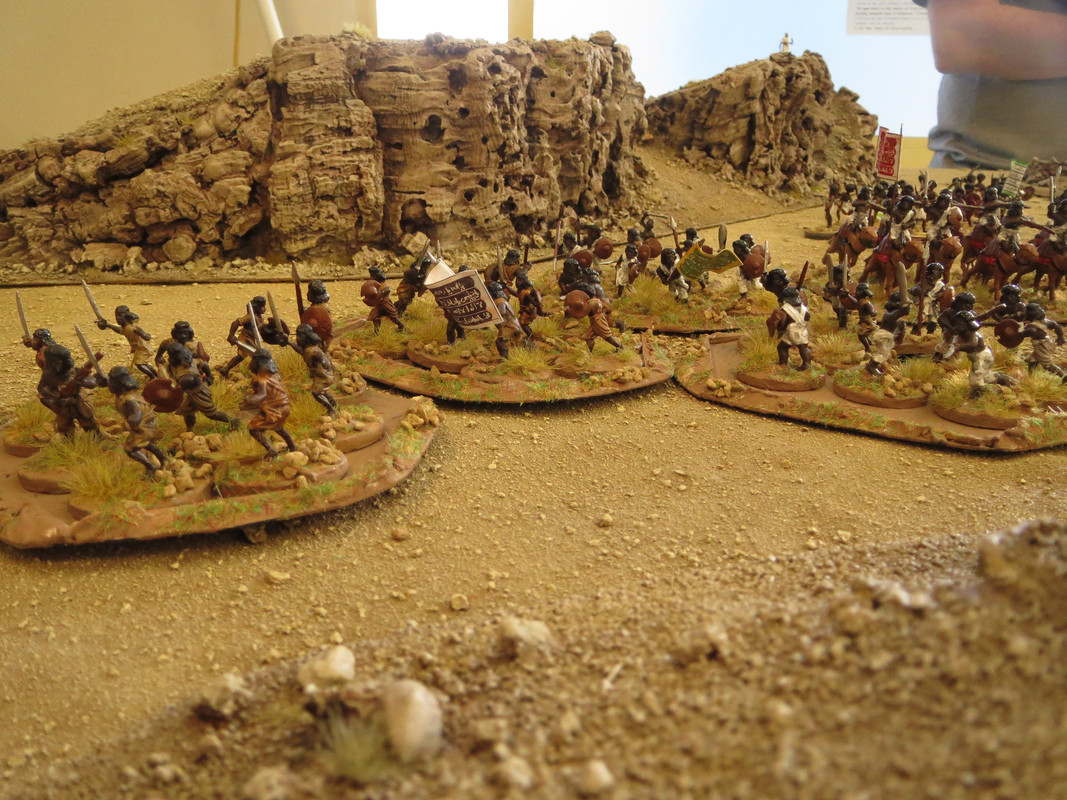 ‌"TMP link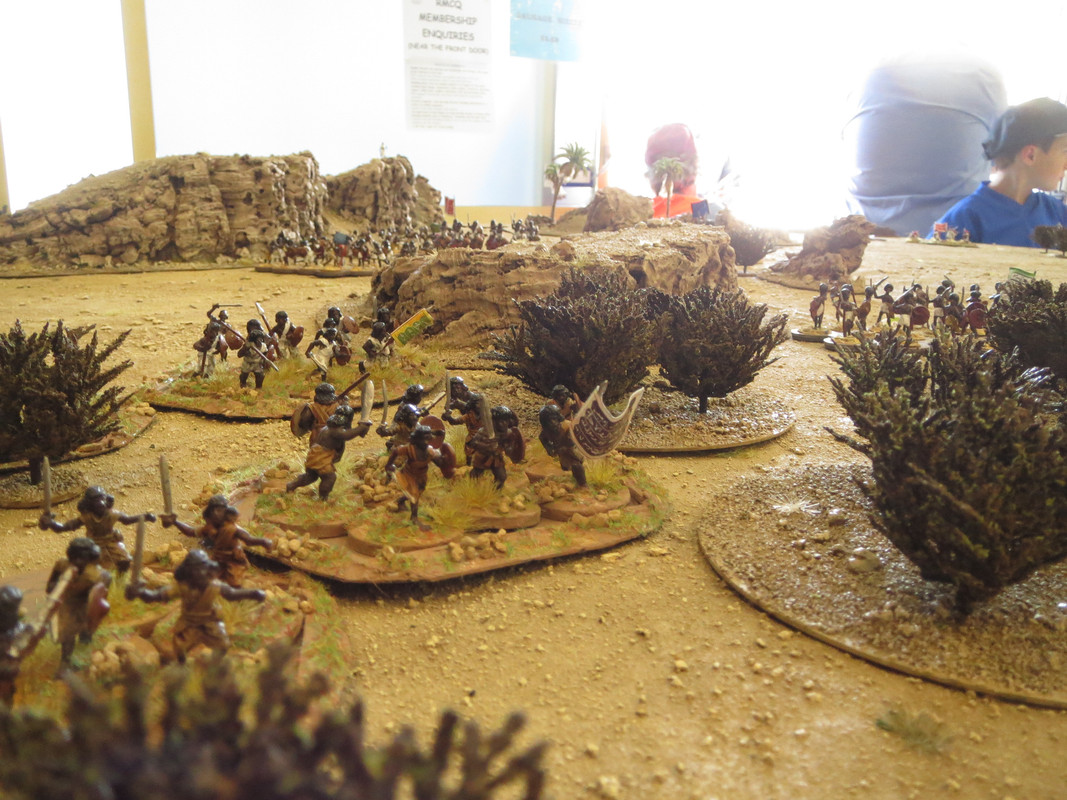 ‌"TMP link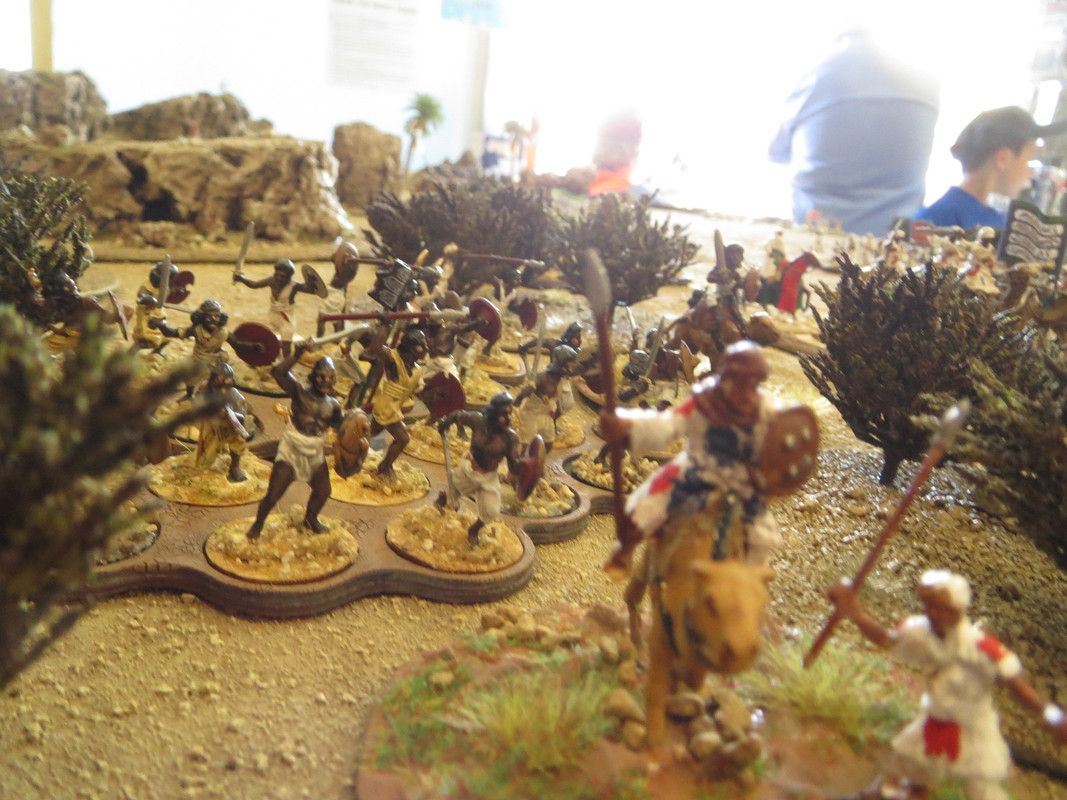 ‌"TMP link
The plan on Sunday was to use a fast escort…good idea but the Egyptians were cut off & barely managed to return to the zareeba.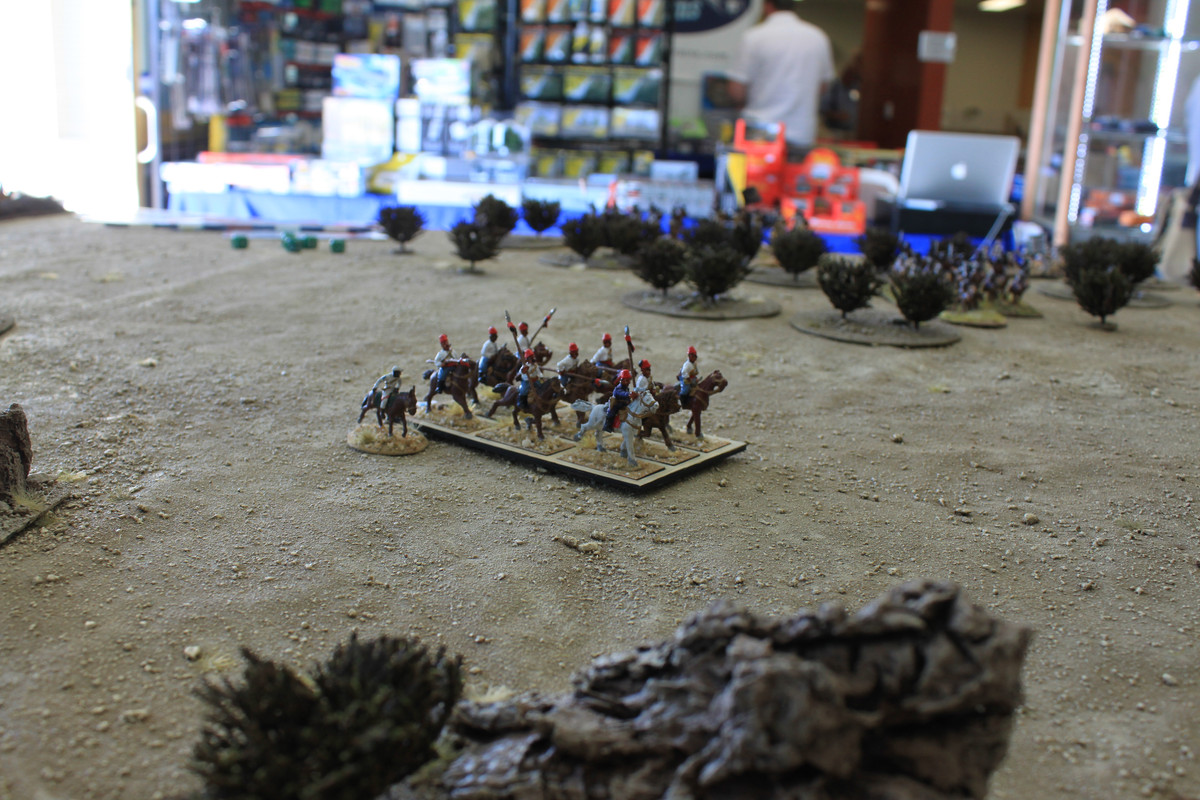 ‌"TMP link
Thwarted, the Mahdists massed to take the village. Our wily opponents, Mal & Daniel were certain they could massacre their foreign opponents.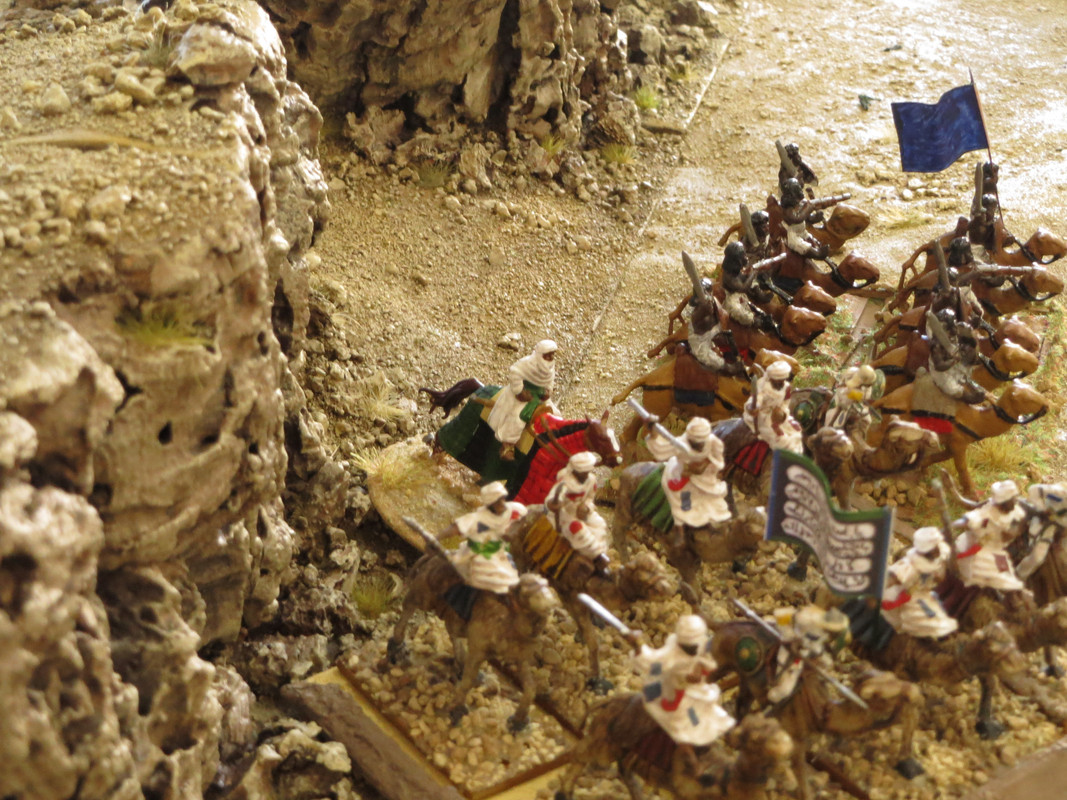 ‌"TMP link
The Anglo-Egyptians formed a line in close order.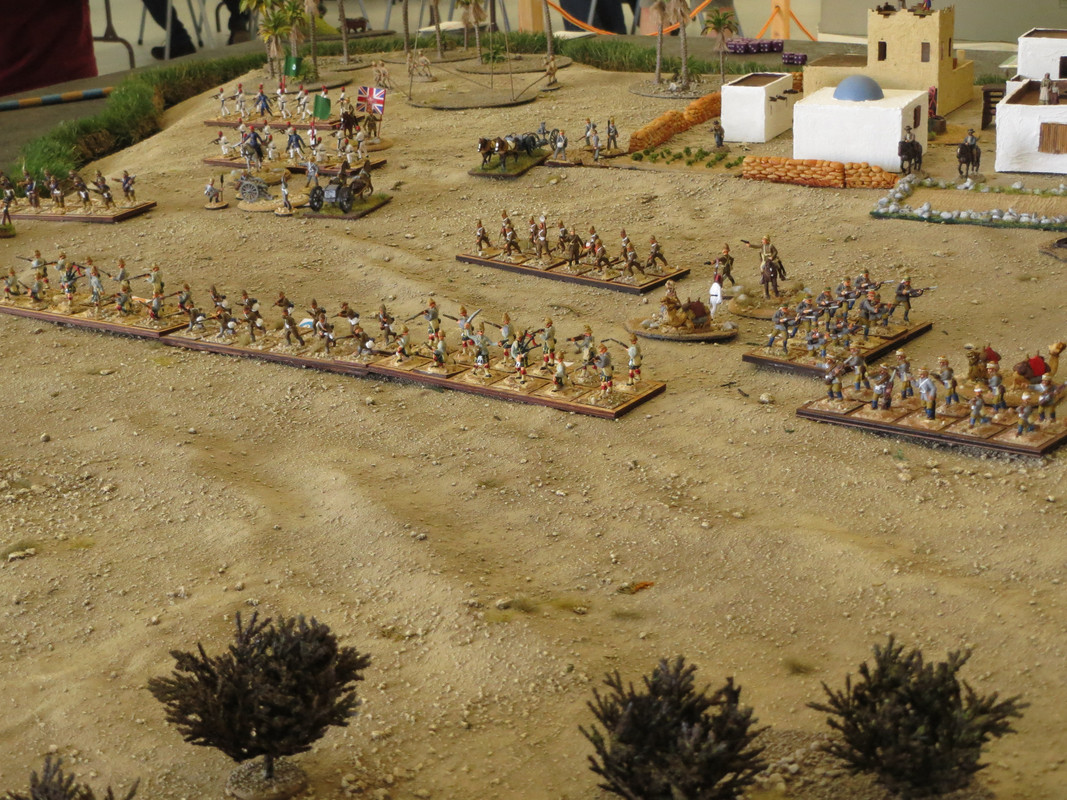 ‌"TMP link
They unexpectedly used the evacuation boats as gun platforms to enfilade the Mahdists.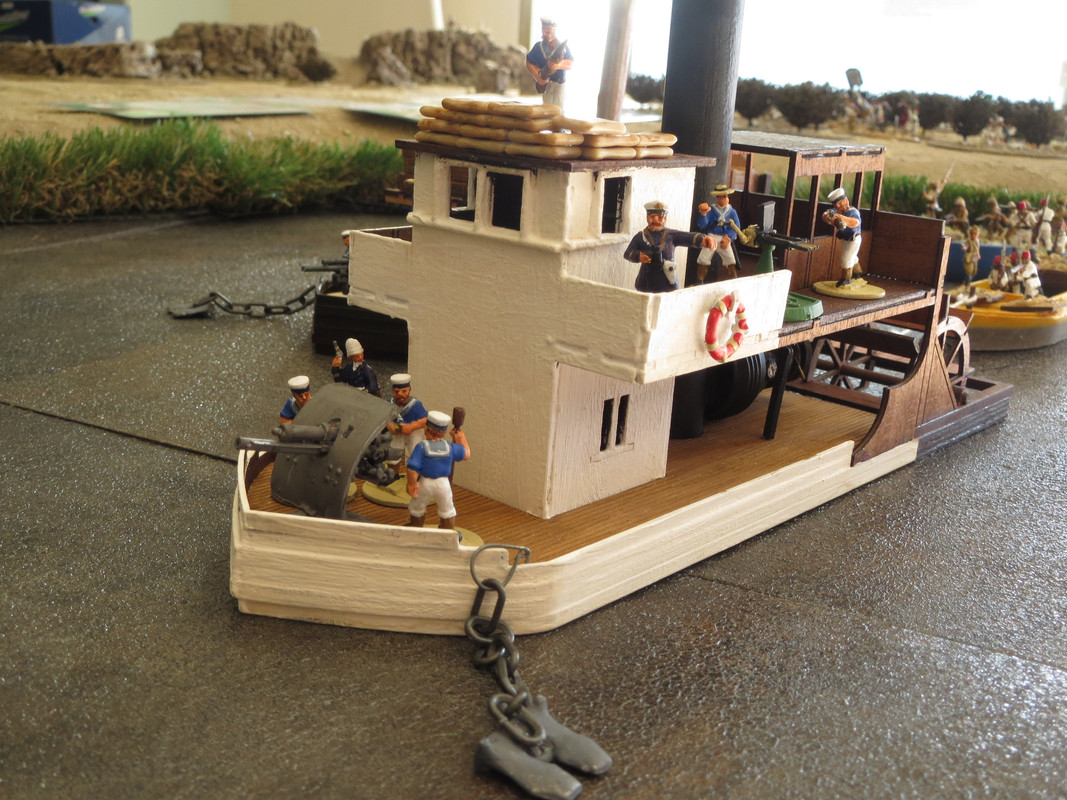 ‌"TMP link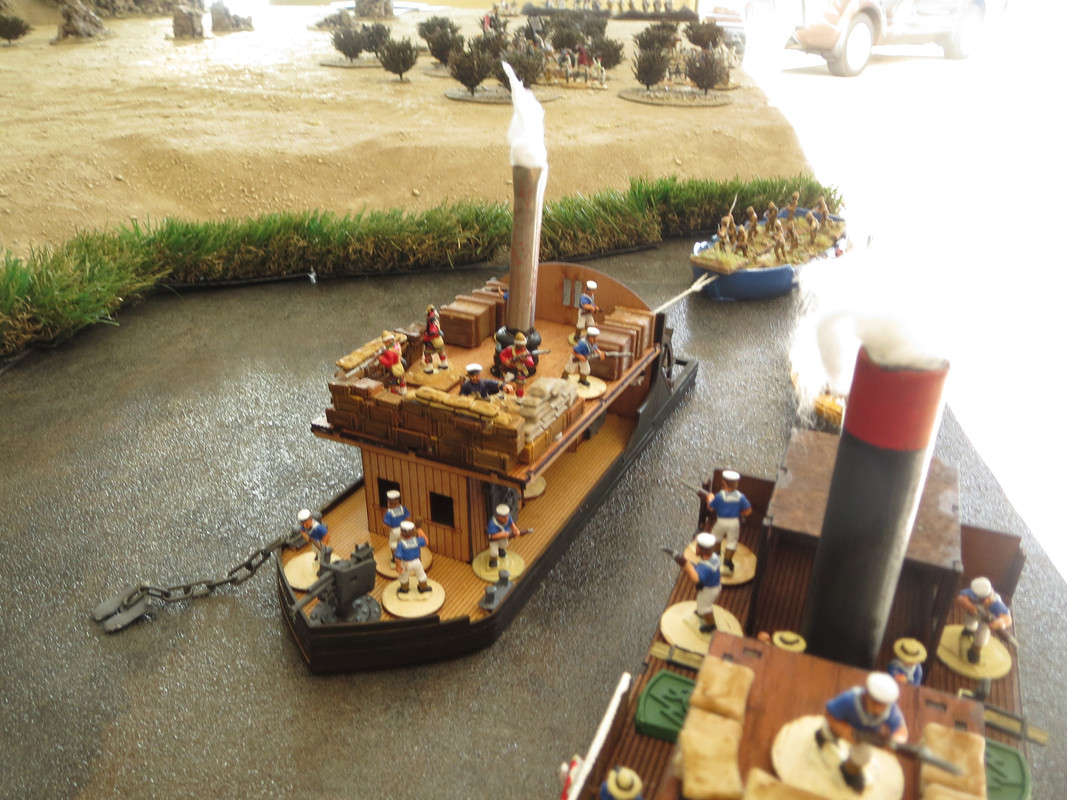 ‌"TMP link
By using the scrub as cover, the Beja managed to hit the British & destroy two units.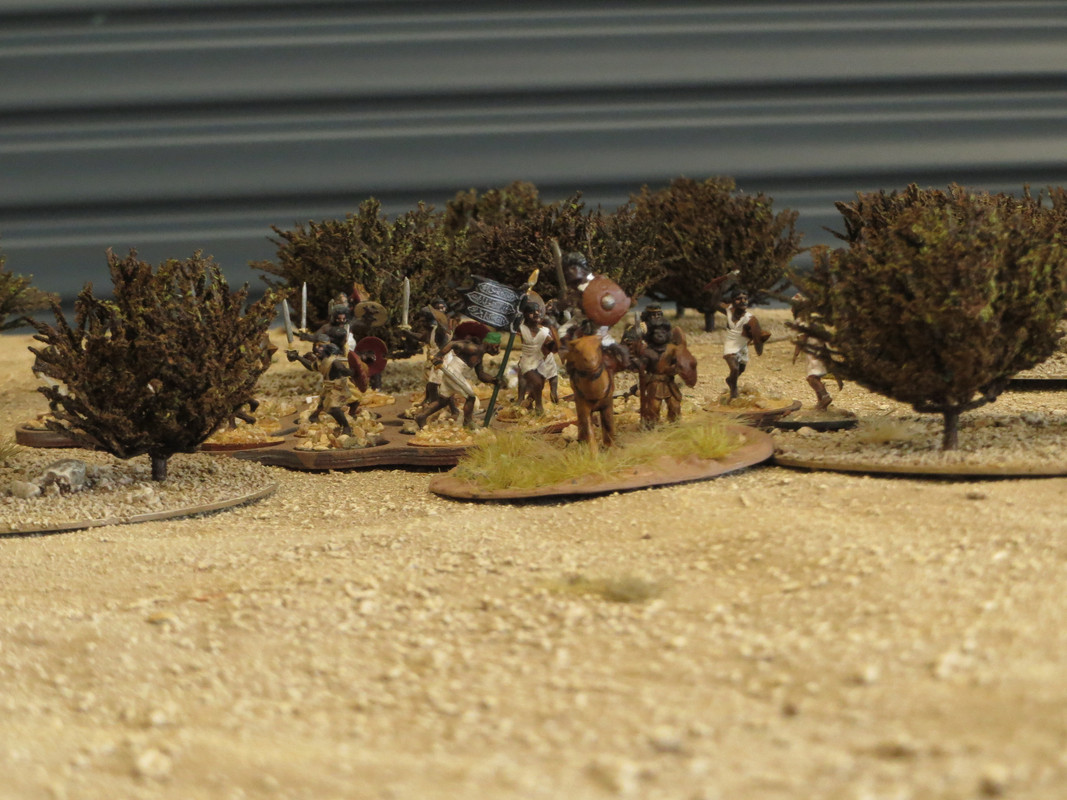 ‌"TMP link
But British and Egyptian nerve held. Damien & I had kept a reserve & re-enforcements were brought in.
ERROR - no url for link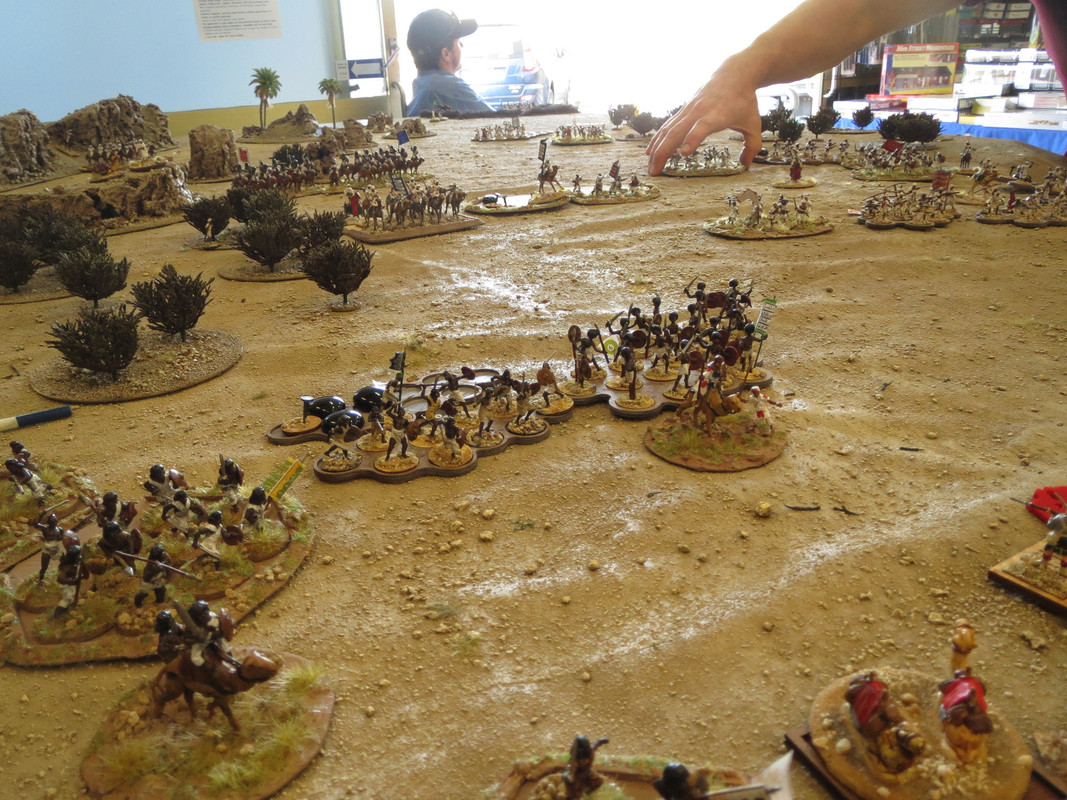 ‌
And the desert again gained its deathly quiet.
‌"TMP link
Fortunately the whole event was photographed.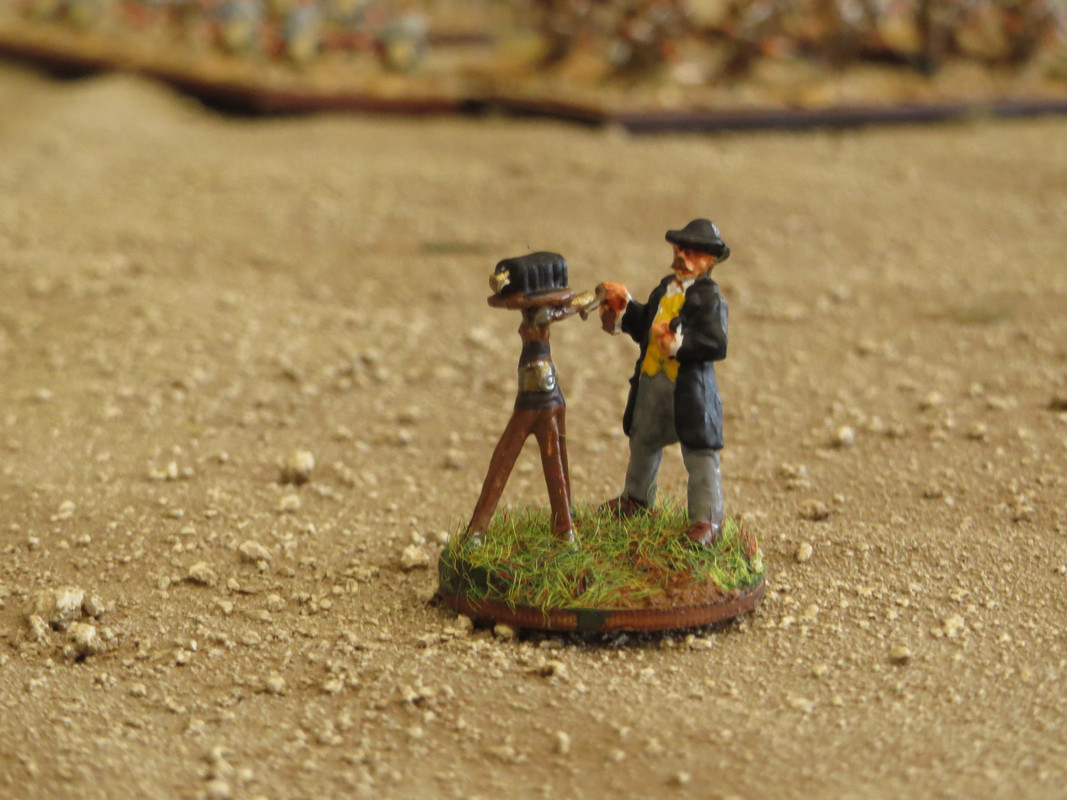 ‌"TMP link
The photographer later leaving by the late coming train.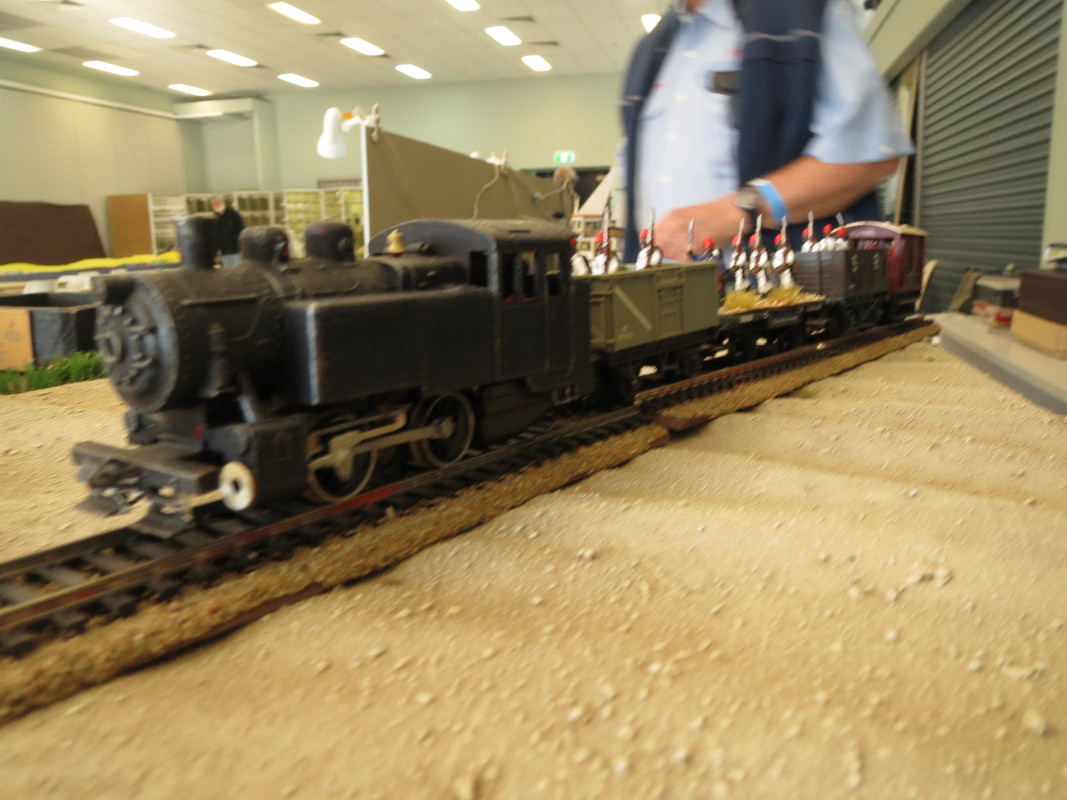 ‌"TMP link