I finally finished my Jessup's Loyalist Unit, as they would have appeared during the Saratoga Campaign. Edward Jessup was a wealthy landowner, in upstate NY.  Edward and his brother, Ebeneezer, owned thousands of acres in the region. Edward had raised a regiment and served as a Captain under Amherst in the F&I War. He and his family were staunch Loyalists.
When the Whig Militia was sent to capture him, Edward escaped and joined Burgoyne at Skenesboro. Along with his brother, he received a commission in the  King's Loyal Americans corps. Both brothers were captured when Burgoyne surrendered. They ended up in Canada after the war.
I used a NY Loyalist flag because Jessup was, in fact, a NY Loyalist.
Green facings equal green flag.
These flags are purely speculative and are used as Unit identifiers only.
Unfortunately for me, the green Loyalist flag got wet and I'm not 100% happy with it. I'll probably replace it when I get a new one.
The British flag came out fine.
Figures are Perry plastics painted and assembled by Iowa Jeff.
I did the flags and the bases.
These particular bases turned out really well and I am very pleased with them.
I spent my summers as a teenager in the Lake George Region and made the rounds of all the battlefields, from the F&I War and the AWI. This is how I remember the battlefield appearing.
ERROR - no url for link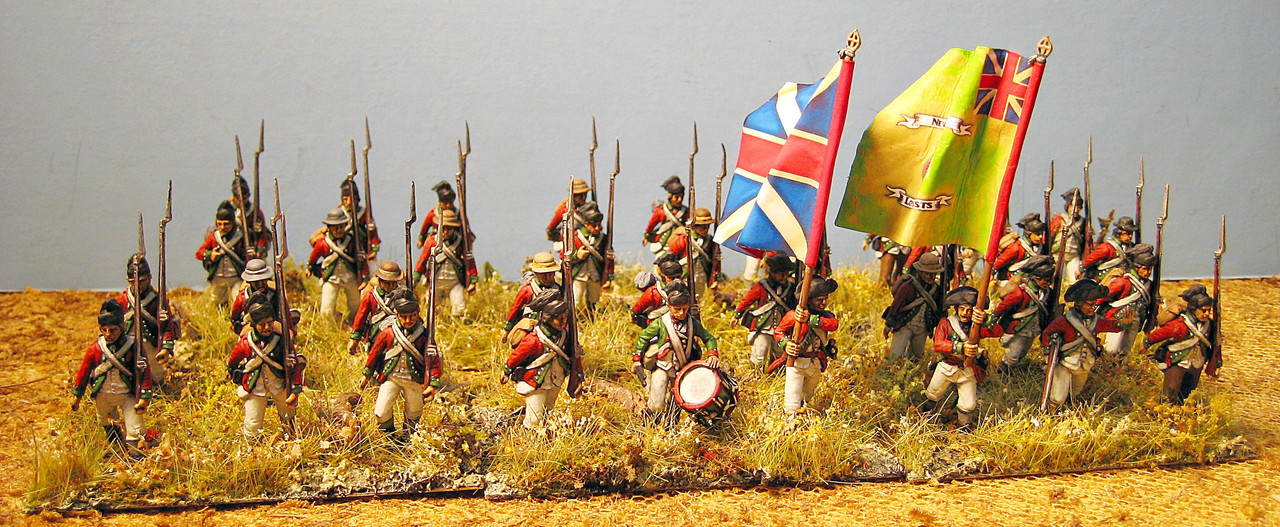 ‌
ERROR - no url for link
‌
ERROR - no url for link

‌
ERROR - no url for link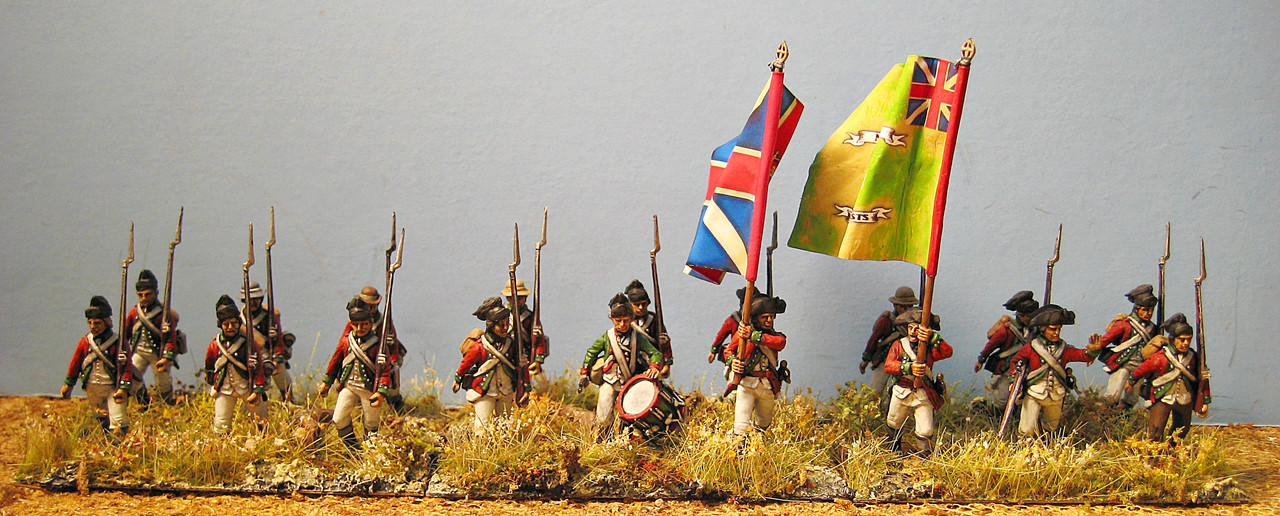 ‌