I don't think that's the case. Obviously it did happen, but that doesn't seem to be typical.
You displace soil from the trench, then pile it up on the sides. You aren't going to end up with more soil – to make two parapets – than would come from inside the excavated trench. You'd have to get soil from somewhere else, presumably from the surrounding area, and that's both dangerous and inefficient. You'd also have to compact that soil in order to keep it from sliding back into the trench. Sandbags are one option here, but they have their own limitations.
I can see doing this where you have no choice, but when the ground is stable enough to support trench sides and the ground water is low enough, why not just dig down further?
As it is, there are plenty of photos of trenches out there that are deep, certainly deeper than waist-high – with no sign of parapets that are taller than the depth of the trench from natural ground down. For example: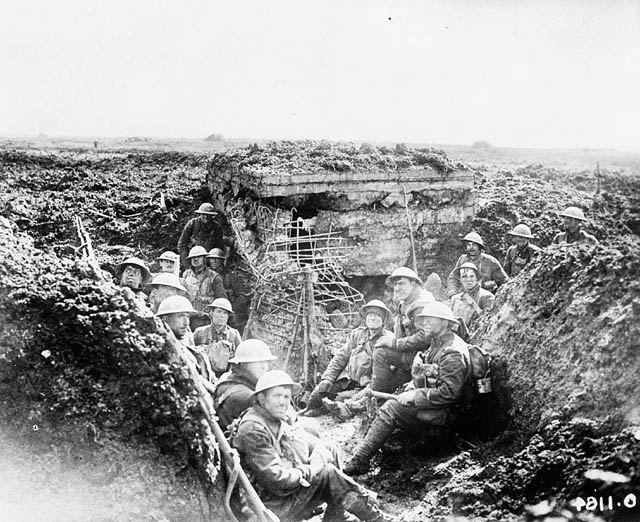 That said, yes, many photos don't really always present a clear picture, as the photographer – for obvious reasons – isn't sticking the camera up high enough above the upper edge of the trench to show the surrounding area.