After struggling for weeks to get the "Orwell" drawn up (as well as her sister ships) and ready to 3D print, I am finally got them ready to show! There may be additional details added before production, along with hand sculpting some of the curves that my 3D software refused to add. This fleet will be named after other great SF authors, like "Bradbury", "Heinlein", "Asimov", and others. There will be single, double, and triple ringed versions, and the lengths will likely range from 3" to 5" long. I also plan to make the variant Battle-Cruiser seen in one episode, as well as the various "Krill"-like ships.
The Hysterical Utopians:
link
"Asimov" is 3" Single Ring Science explorer (in one piece) $8.50 USD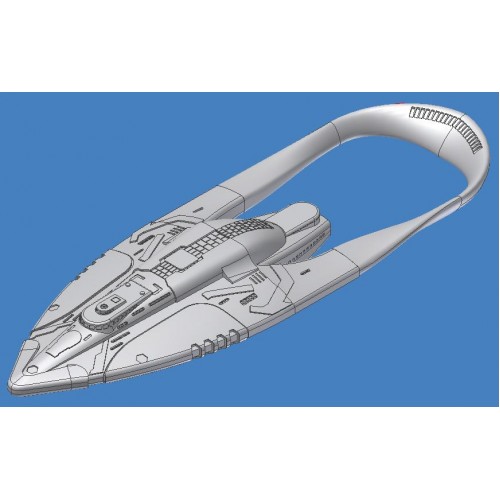 "Weinstein" is 3-1/2" long Double Ring Medium Destroyer (in 2 pieces) $9.00 USD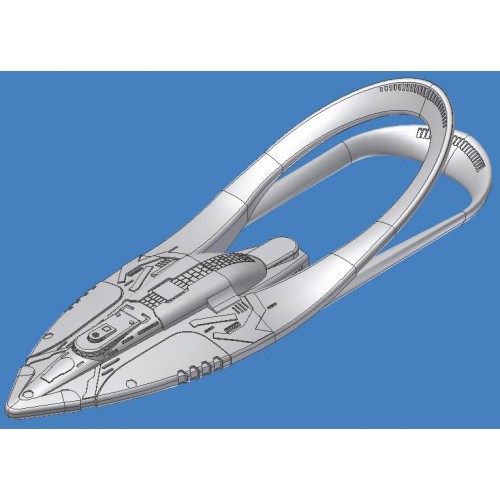 The "Weinstein" is named for Howard Weinstein, a friend of mine who is an accomplished writer, including several Star Trek novels and comics!
"Bradbury" is 3-1/2" long Double Ring Medium Destroyer (in 3 pieces) $9.50 USD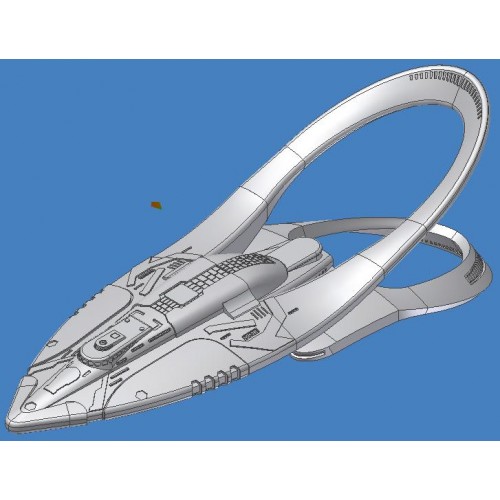 "Orwell" is a 4" long Triple Ring Deep Space Light Cruiser (in 3 pieces) $10.50 USD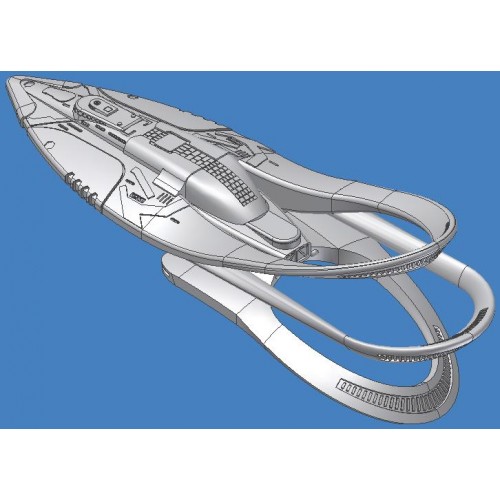 The "Heinlein" is a 5" long triple ring Heavy Battle-Cruiser $14.50 USD (Not drawn up yet)
These pre-order prices may be lower than their final costs, and you can add to your pre-orders later to combine P&H when they are finally ready in a few weeks (with luck in mid-November.) These pre-orders are for folks to save a bit while I collect enough to afford the tooling needed to make these in no-lead pewter. Check out my catalog to see what else you might want!
Hopefully this will get everyone as excited as I am to see these produced, but I also have some items coming to my Etsy store for Orville fans! I am making 2" painted resin department badges, and also going to produce painted Epaulet rank sets for folks to use in Cos-play.