…Mosquitos Left In The World.
"A Mosquito aircraft actually flying is a rare sight to see these days. There are only a few flightworthy de Haviland Mosquito aircraft left today worldwide, one in the US and one in Canada.
In the video we are about to show you, the Mosquito will not only be flying, but you will see it take off, fly with other classic warplanes, such as the Spitfire, see some spectacular maneuvers, and watch the aircraft land.
During World War II the DH-98 Mosquito was a wooden-built aircraft that flew continuous missions directly on the front-lines. It had two popular nicknames: "The Wooden Wonder," aptly named, of course, and "Mossie," as it was fondly called by its two-man crews…"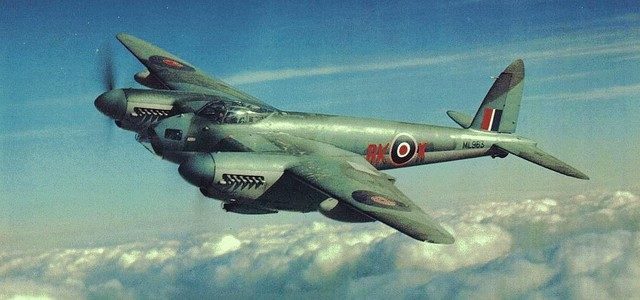 Main page
link

Amicalement
Armand