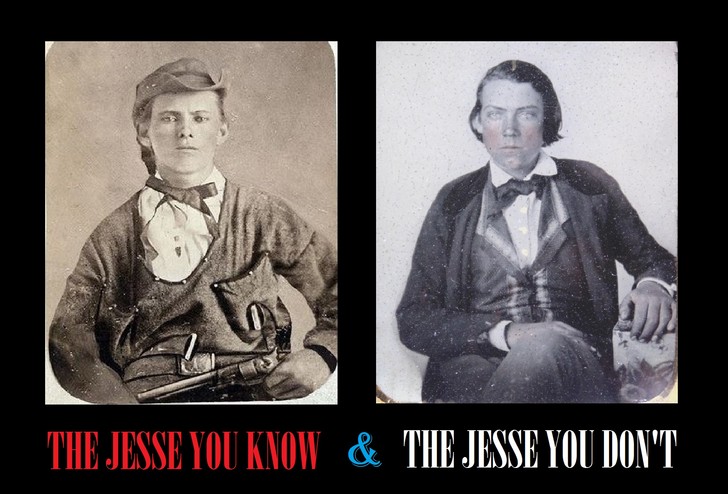 Photo of outlaw Jesse James to be auctioned Saturday
Posted: Aug 25, 2017 9:25 PM CDT
Updated: Aug 25, 2017 9:25 PM CDT
Reported by Demetria KalodimosCONNECT
NASHVILLE, TN (WSMV) -
A Middle Tennessee man is about to let go of what he and experts believe is the best picture of Jesse James anywhere.
The notorious outlaw has been the subject of at least 60 movies and countless books. He also has ties to places all over Nashville.
James was many things. Iconic, romantic, a ruthless self-promoter, and the double third cousin, three times removed, of Patrick Meguiar.
"When I was probably 3 or 4 years old, my grandfather started talking to me about what his grandfather had shared with him, that we were related to Jesse James," Meguiar said.
Meguiar recounted James' connections to Nashville.
"He lived in the Edgefield area east of Nashville. He lived on Boscobel, then he move to 711 Fatherland and lived there for a while," he said. "He was working for the cedar barrel company making a living."
James is said to have lived in a house near Joelton.
"Jesse used the alias name of John Davis Howard, and while in Nashville he changed it to Thomas Howard," Meguiar said.
Meguiar has carefully studied his long lost relation and he's had a tool available to no other scholar – perhaps the best picture ever taken of James. It's an ambrotype printed on glass and passed down in the family.
"This is my great-great-grandmother, who Jesse actually gave the picture to in 1868," Meguiar said.
"It was made about the beginning of when he was an outlaw, I think he's 19 or 20," he added. "They talked about his light blue eyes. Jesse James did have in fact what's described as clear blue eyes. There are so many pics out there that are attributed to be Jesse and authenticated where his eye color is not light blue. I mean they're dark eyes."
And there's not a distinctive scar above the eye that affected the arch of his eyebrows.
"Almost everybody that finds a picture from the 1870s wants it to be Jesse or Frank James. There seems to be no double among experts that this is indeed the real thing," Meguiar said.
The picture will be auctioned in Atlanta on Saturday.
"It could go through the roof," Meguiar said.
After holding on for 40 years, Meguiar is ready to let Jesse James ride into the sunset.
"I'm a bachelor and I could use the money to be honest," he said.