Doing a bit of research into German SPG crews … I'm still not sure, but it appears that they were more typically clad as the Panzer crewmen were, than as the Landsers were.
This pic, purportedly taken in the summer of 1942, shows a Marder III crew in action. As it is black-and-white, the color of the crew clothes are not clear. But it appears to me that what they wear is some form of baggy featureless work clothes, not the smart well fitted uniforms of the Wehrmacht soldier.
This particular picture seems to have been implemented by a modeller:
But if the modeller was in fact trying to reproduce what is seen in the archive pic, or was just taking some inspiration from the poses is not certain. In any case I would suggest the modeller has taken his own approach to the details of the coloring, as the vehicle itself is not in a 1942 paint scheme. So I draw no conclusion from the uniforms of the crew beyond that it is what the modeller wanted.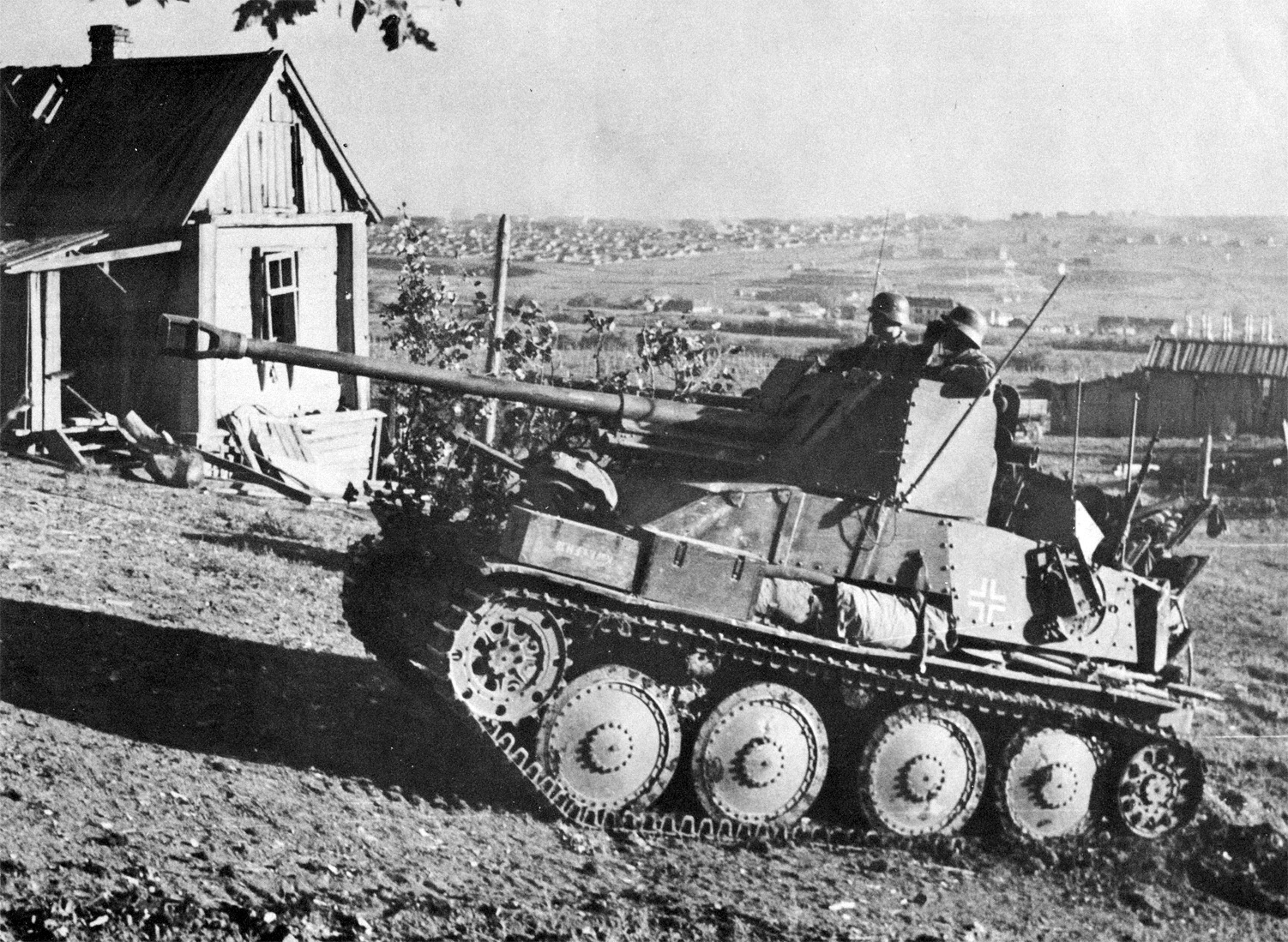 As with US TD crewmen, it seems that German SPG crewmen were inclined to obtain and wear the infantry's helmets. Not hard to understand why …
While it is often hard to draw too much out of a black-and-white image, I do get a strong impression that the SPG crews were issued with, and often wore, the black workclothes of the Panzertruppen.
But the evidence is mixed:
I'm wondering if it may have depended on the unit in question. Some of the Panzerjaeger formations were in Panzer divisions, and some were in infantry formations.
Anyway, I claim no particular expertise on the subject. Just an interesting topic for investigation.
-Mark
(aka: Mk 1)