Of course it's me! Hi! *waves excitedly*
So my Kickstarter for properly clad female post apoc/sci fi ladies is going AMAZING – thankyou!
link
The last Kickstarter got taken over by my side plan of Gunny Peegs…. and now I have Gunny Bunnies…. yup it's going that way again!
Look! Aren't they adorable? BUT DEADLY!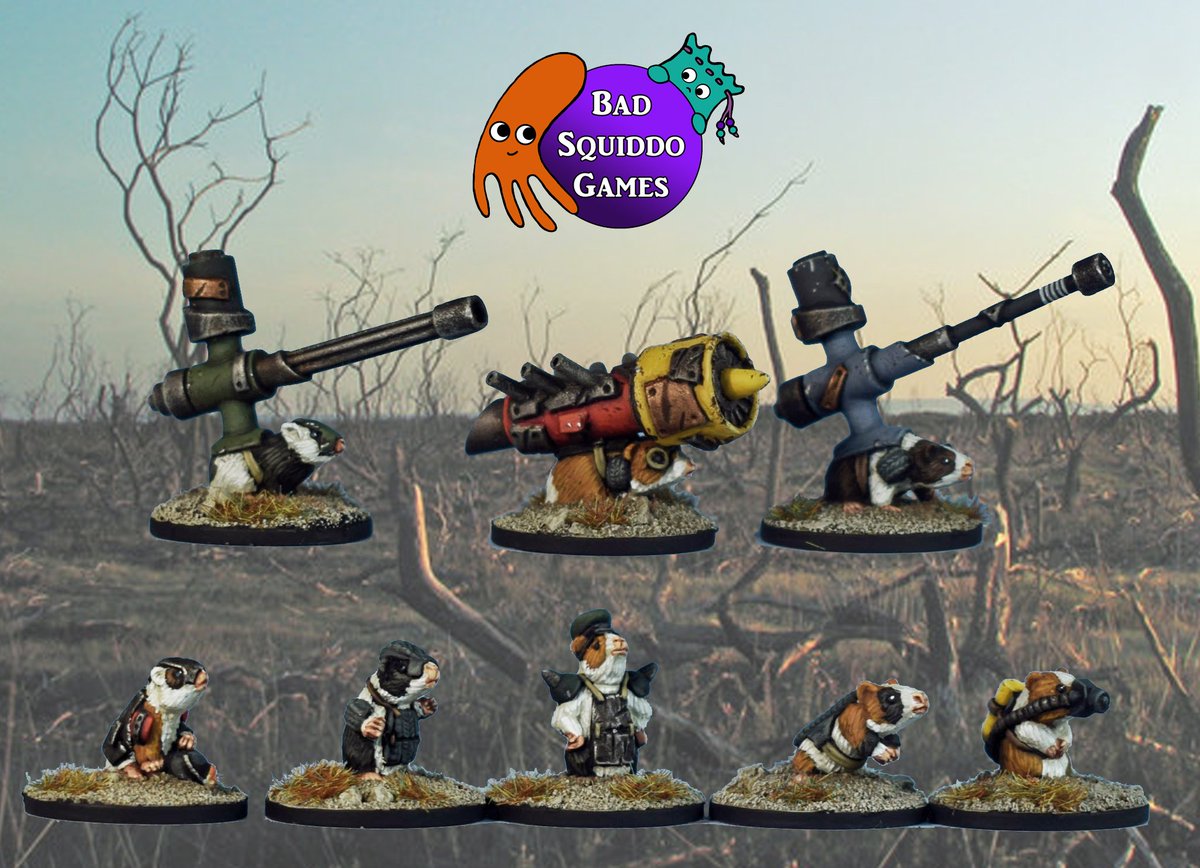 We also have more sculpts coming very soon as further unlocks.

Two "Suspicious Ghosts". I am so excited by these. This lady is acting strange. Why is she acting strange, not human even. Swaying. Hang on…. what is that? Her button just popped open…. well I never… I did not expect to see that…. FUR? HANG ON A MINUTE. Excuse me maam! You are not a human lady at all are you, you are just a pile of fluffy squeepy pigs in a trenchcoat disguise? *opens jacket and a million peegs scuttle off, jacket falls to floor*
Gunny Bunnies pack 2 – to get those numbers up so we have 8 gunny peegs and 8 gunny bunnies.
Peegs and Bunny fast attack - 3 of each. Jet powered skateboards.
We've almost unlocked the rules!
Not just a scrawled notes on a bit of toilet roll, but a full colour printed, bound, illustrated peice of wonder! Written by Delaney King of Darkling Games, a living legend!
All backers will have their name in the credits, as well as earlier access via a PDF so you can join the playtesting crew! Wheeep!

So if you wanna throw your hands up and declare "WHY THE HELL NOT" and help bring the first Cyber Enhanced Guinea Pigs VS Bunny Rabbits wargame to the table…. join in the party!
It is the funnest place in the industry and on the web to be right now. AND of course, support the primary mission – more awesome badass female minis!
Cheers all!
NEED MORE COFFEEEE!
Annie
Bad Squiddo Games