A battle based on Scott Washburn's book "Breakthrough"
January 1910 , eastern Colorado
Background:
In a change of tactics, the Martians at the Gallup, New Mexico redoubt sent a force of a dozen tripods across the Sangre de Cristo Mountains in the dead of winter. Exploiting a gap between Funston's Second Army defending Albuquerque and Bullard's Second Army deployed north of Pueblo, Colorado the raiders completely incinerated the town of Trinidad, Colorado at the eastern foot of the Rockies. The tripods then split into groups with each group following a rail line radiating out from Trinidad while destroying track, rail infrastructure and the sparse settlements encountered. Three tripods headed northeast ( the Utnaferdus pod) meeting no meaningful resistance for 80 miles while destroying small ranching towns and whistle stops along their path.
La Junta, Colorado is the county seat of Otero County. Nestled on the south bank of the Arkansas River the city has major strategic significance as the Headquarters of the Sante Fe Railroad's Colorado Division. Prior to the second Martian invasion the La Junta train yard would form trains to cross the Raton Pass into the New Mexico, Arizona and eventually to California or west into the Colorado mining districts along the upper Arkansas River. With the invasion La Junta now is a major Army Group transportation and logistics hub serving both the 1st and 2nd Armies.
The city itself has grown along with the railroad and after 1900 replaced the typical western clapboard structures with brick buildings and brick roads. At the north end of town is the majestic El Otero train station and Harvey House/ Hotel that use to serve weary tourists making their way to the American southwest. Now the Harvey Girls feed hungry troops on the way to the front.
[URL=http://s377.photobucket.com/user/MikeDski/media/The%20Junction/Martian%20Turn%204_zpskcil7tuj.jpg.html]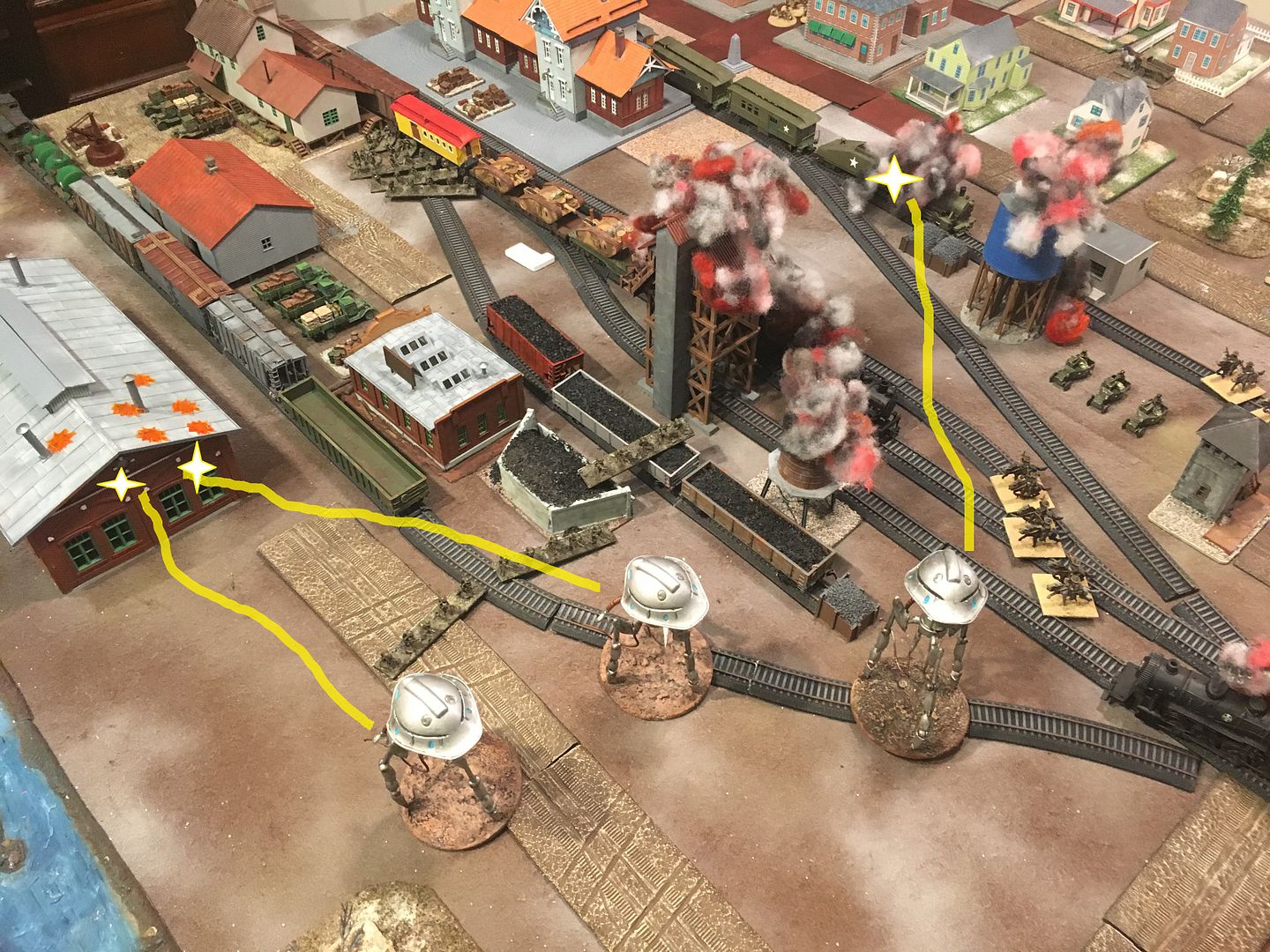 [/URL]