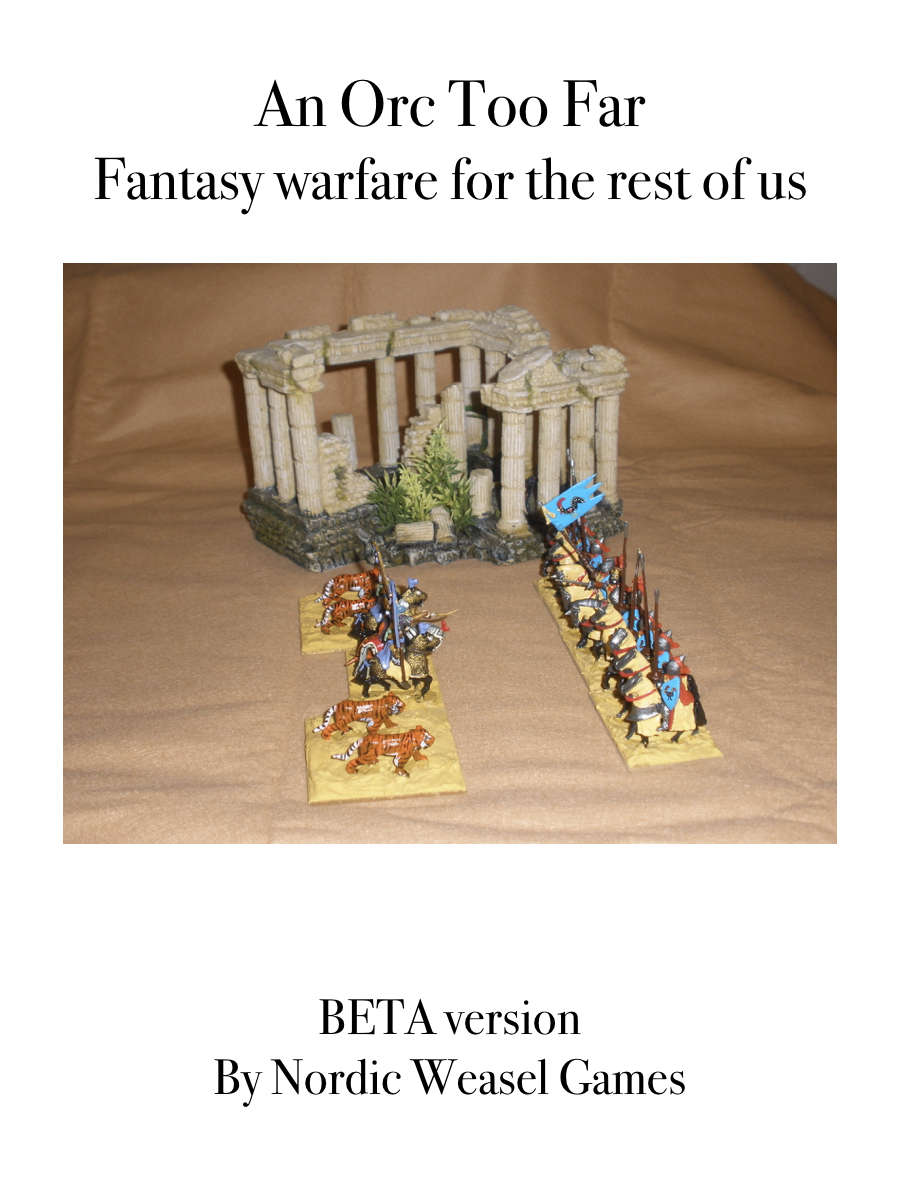 "A dragon charging from the front, hill trolls on the left flank and orc berserkers on the right.
Situation excellent, I am advancing!"

An Orc Too Far is Nordic Weasel Games entry into low-cost mass fantasy warfare.
Based on the engine used in Scum of the Earth, you'll be able to use these rules to field just about any figures on your gaming shelf.
Units are made of 6 figures/stands of infantry, 3 figures/stands of cavalry or beasts or individually based heroes, generals and monsters.
This is a BETA and demo version for feedback, review and experimentation.
As such, it lacks features such as campaign rules, army lists for the various fantasy races and veteran battalion rules.
It IS however, a complete game in all other regards, including full rules for everything from monsters to artillery, the ability to field a wide range of troop types using the included unit classes (this method should be familiar to players of Hordes of the Things) and includes the victory point system.
Combat rules are simple, using an opposed D6 mechanic and the game omits as much tedious micro-management as possible in favour of simple movement rules and unit based combat.
Rather than making the beta a stripped down release featuring only bare-bones content, we opted to make it beefy enough to be a fully-featured game on its own. Hence why it is not available on a Pay What You Want basis.

(and yes, that's a temporary cover, for the demo, we're going with a bit of "1975 D&D booklet vibe)