Die Schlacht Von Ligny 16th Juni 1815
Timeline 7.00PM
 
1st Division De La Jeune Garde, Lieutenant-general Philibert-Guillaume, Comte Duhesme assaults the Ligne brook at Ligny.
1st Brigade, Colonel Baume from 14th Infantry Division, Marchel-de-la camp Baron Etinne Hulot are again heavily engaged by the watermill in a renewed attempt to take the stone bridge.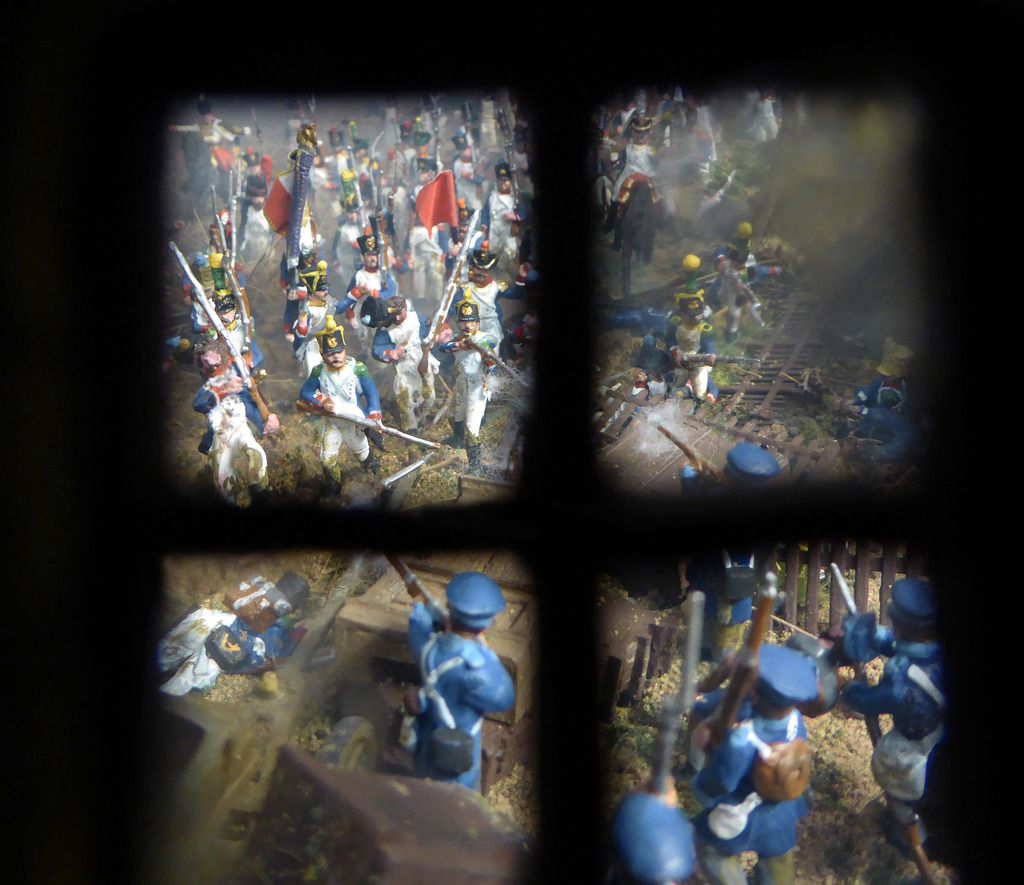 The Prussian 9th Brigade, Generalmajor Karl August von Borcke from 111 Korps, led by Feldmarschall Blucher have started to arrive at the Bois du Loup adjacent to Ligny in order to reinforce the line.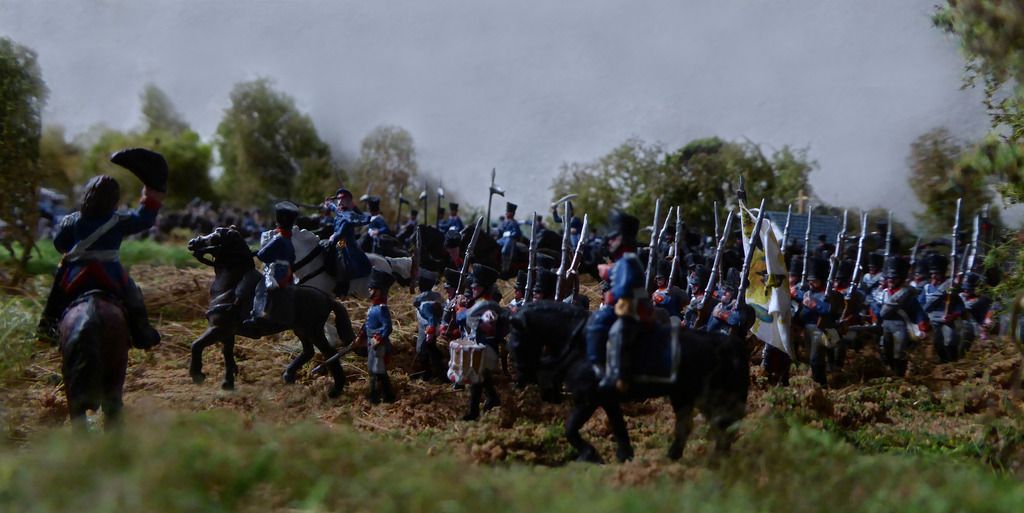 The Prussian right flank at Saint Armand Le Haye is starting to disintegrate as the 7th Infantry Division, Lieutenant-general Baron Jean-Baptiste Girard advances from the village towards Brye.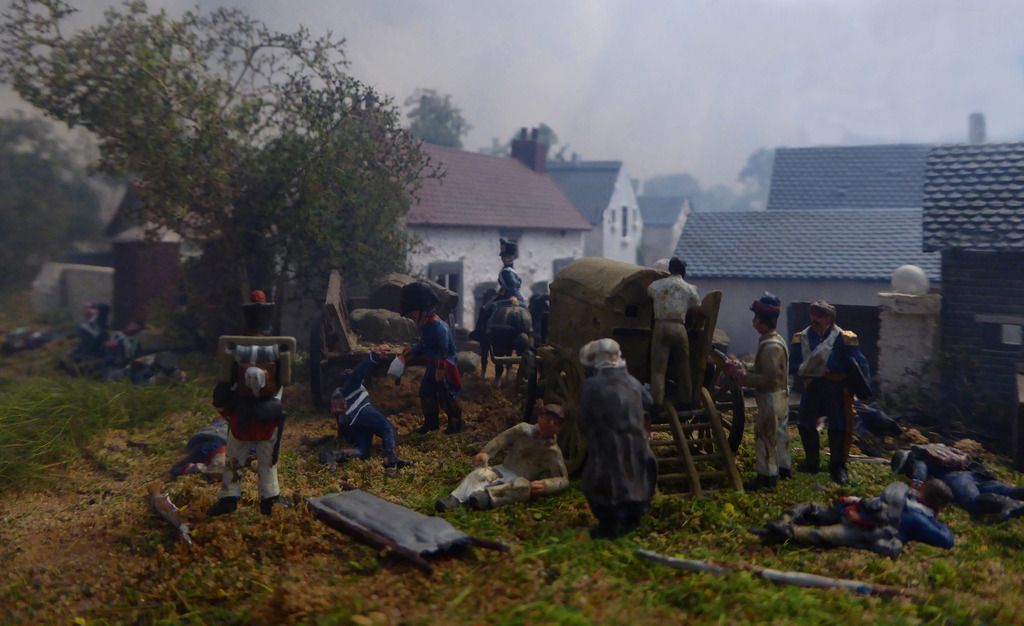 Wellingtons promised 'assistance' has failed to materialise and the Wagnelee garrison is withdrawing to the old Roman road, the Chaussee Brunehaut allowing access to Sombreffe where a union with 111 Korps is planned.
The Old Guard, under artillery fire from the Prussian reserve batteries positioned behind Ligny enters the village.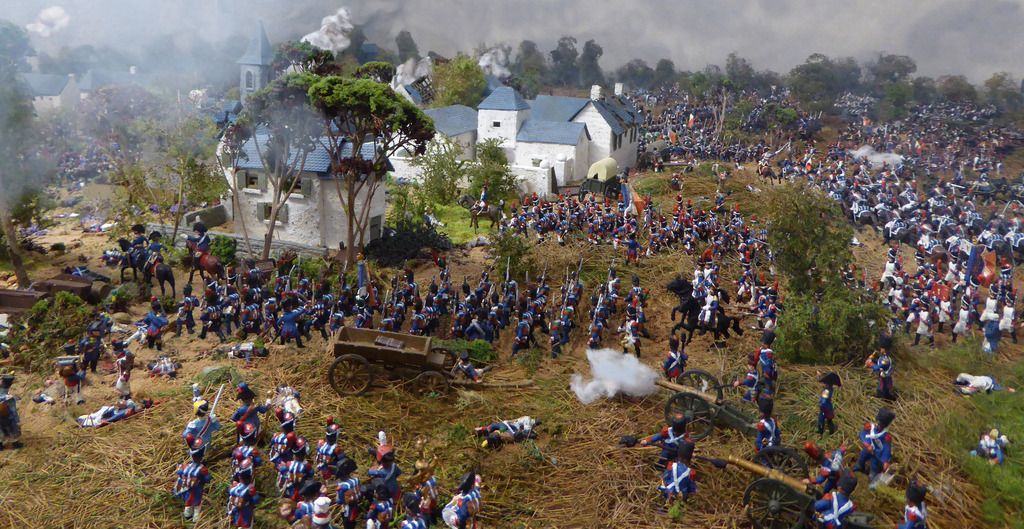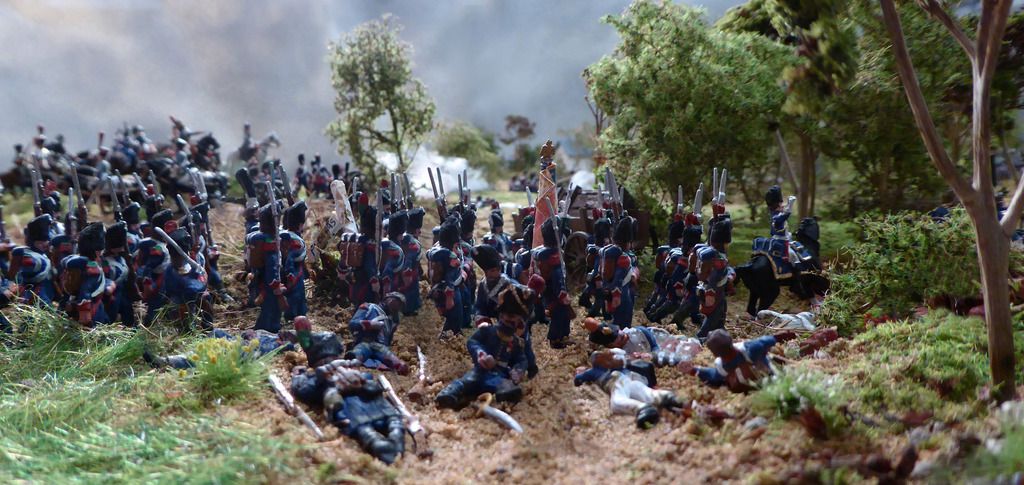 The attack is supported by the Guard Heavy Cavalry Division Lieutenant-general Claude-Etienne, Comte Guyot and the cuirassiers of the 14th Cavalry Division Lieutenant-general Baron Jacques-Antoine Delort.
His Majesty watches with satisfaction from the Tombe de Ligny as the Prussian position starts to collapse. 'They are lost, they have no reserve remaining' states the Emperor.
The approach of a thunderstorm adds to the drama as the field darkens for the last act.
La Victorie est a Nous, Vive la France, Avant!