The Green Brigade and the Green Regiment, Gustavus German Campaign 1631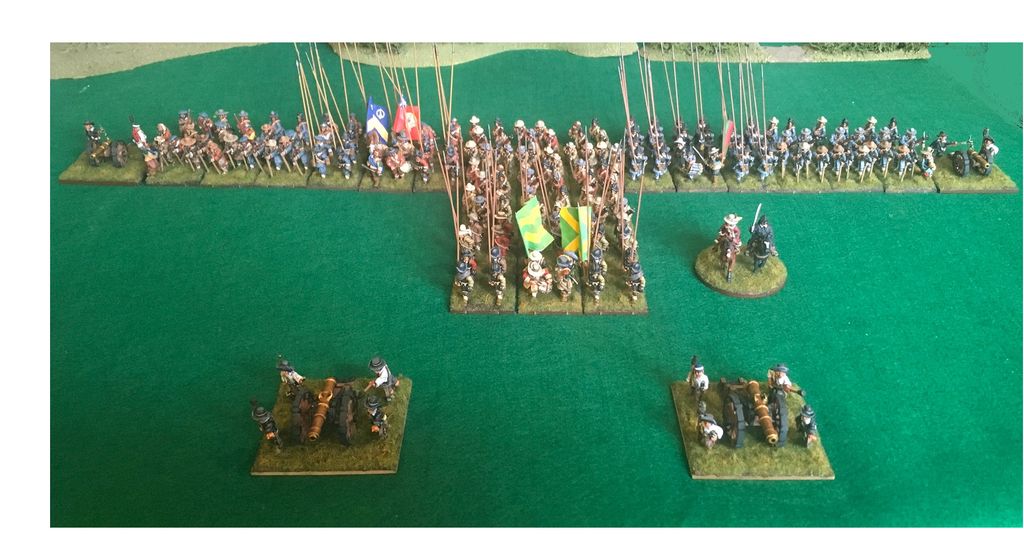 The Green Brigade drawn up for action in 1631, when it is pretty much at full strength. This is a little bit of a cheat, as the brigade here consists of elements of Spens/Lumsdaines' regiment (left), the Green Regiment (centre) and the New Blue Swedish regiment (right). When they're finished, Mackay's Scots will replace the New Blue regiment.
The two battalion guns on the flanks and the two field guns to the front are all 1st Corps figures. The bulk of the brigade are 1st Corps figures, with Foundry, Perry, TAG, Warlord and Reiver making up the numbers. To my eye, they all blend nicely but eye of the beholder and all that.
There are 42 bases of four figures each, or 168 figures in total (discounting guns), representing a brigade of 1680 souls at a scale of 10:1. If this seems a lot, especially when referring to the source records of numbers of musketeers and pikemen, remember that there are around 200 officers alone in there!.
This is the Green regiment pike block. Again, I've concocted the standards, without applying too much imagination. I've interpreted Gustavus' edict to find cloth of the same colour as the standards, or red or brown otherwise. As usual, I try to group bases of similarly-dressed troops together to represent issue of clothing by company.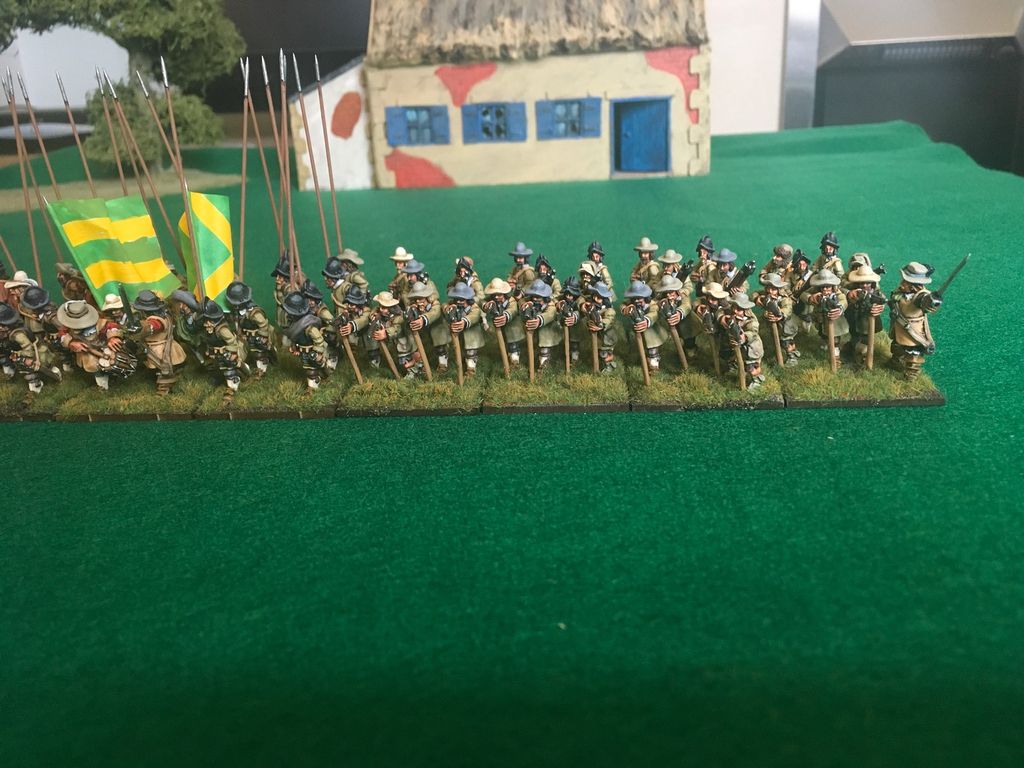 This squadron of musketeers has received a recent issue of green cloth.
This squadron is making do and mending.

I hope this series of articles continues to be of interest.
Regards,
Steve