The 'M.A.D. Team Part II: Female Agents' campaign is now 'Live'.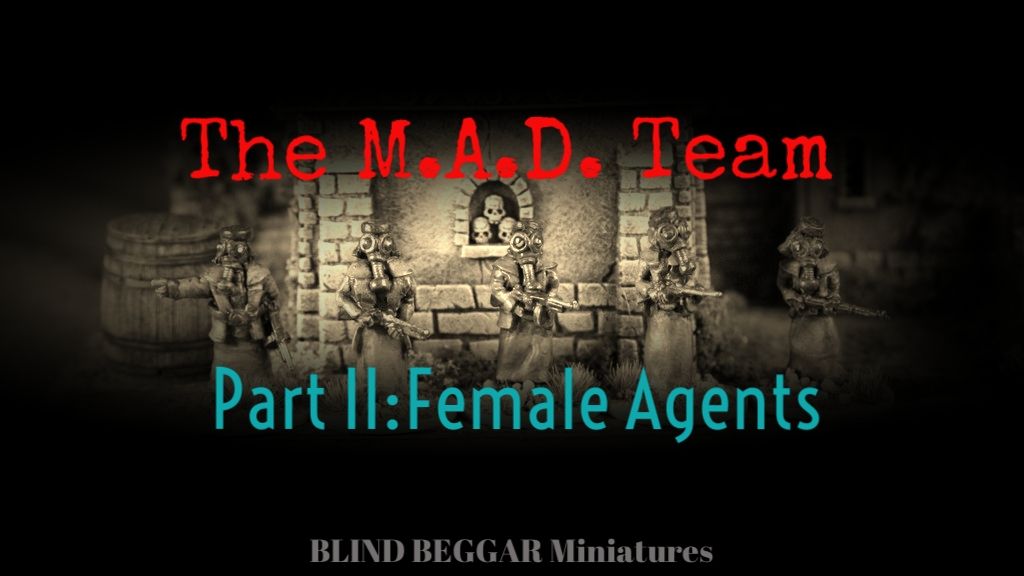 The first campaign, last year, saw the launch of the Male Gas Masked Agents, and now is the time for the Ladies to be unleashed upon the world.
The Male Agents:


The M.A.D. Team (short for Major Action Deployment Team) are a unit of heavily armed agents deployed by M.O.O.S.(E) ,the Ministry Of Occult Studies (England), when a fast and lethal response is required to combat any threat to the nation that members of the regular armed services may not be trained or mentally prepared to deal with.
These deadly Agents of the Crown are armed with a mixture of Shotguns, both single and double barrelled, and Thompson sub-machine guns and wear heavy armoured jackets for protection.
Often fielded against threats of an 'Otherwordly' nature. Threats that the good citizens of the Realm need to be protected from. Even the knowledge of the existence of such threats must remain hidden.This is where M.O.O.S.(E) come in.

The 'greens' of the Female Agents…..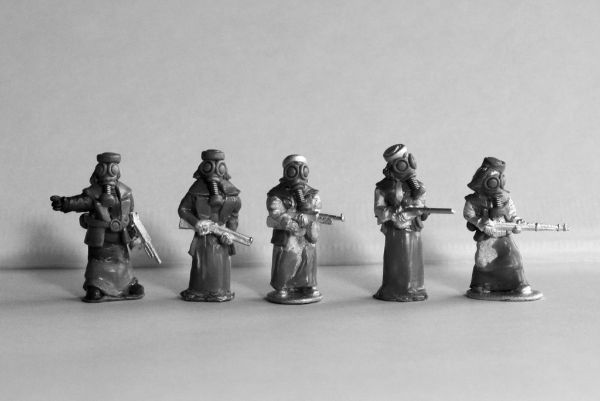 There is the option to include Male Agents in your Pledge as well as various nefarious enemies for the M.A.D. Team to confront.
The Kickstarter campaign is here: