Did a search on here and I'm kinda surprised these models haven't come up yet. I've put a primer coat on both Star Wars models.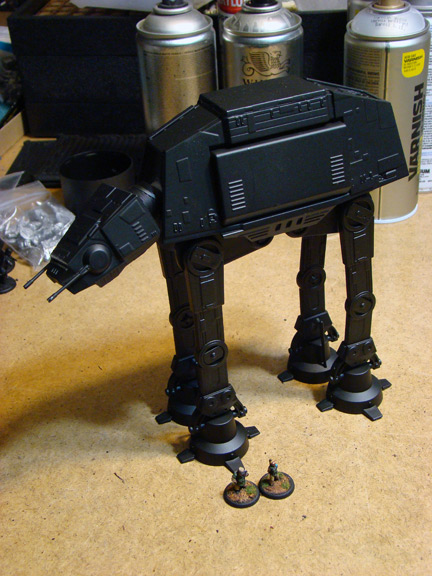 AT-ACT from Rogue One, listed as 1/144, is a snap kit with lights and sounds in the head. 15mm RAFM figure on 20mm base for comparison. Dunno about the listed scale, the pilot's area in the head could be for 10mm though it's very tight.
The head guns can swivel, but don't have much to grip onto and are a bit too tight. The legs move at all the joints and are quite posable. The sounds are the iconic walker stomping with some pew-pew laser sounds.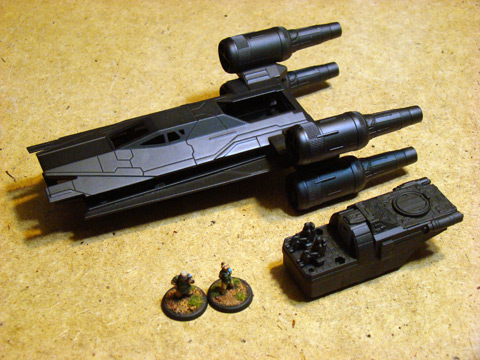 U-Wing, also listed as 1/144, and also a light and sound snap kit. Pilots would be about the same height as RAFM figs, but much more slender proportioned, especially in the head.
The cockpit lights up and the sounds are engine noises and laser sounds, but it's not as nice as the walker's in my opinion.
Mine came with a mis-pack, the engines come in two pieces each and one of the four of mine had two fuselage connection halves. It mostly just need some cutting and filing to fix.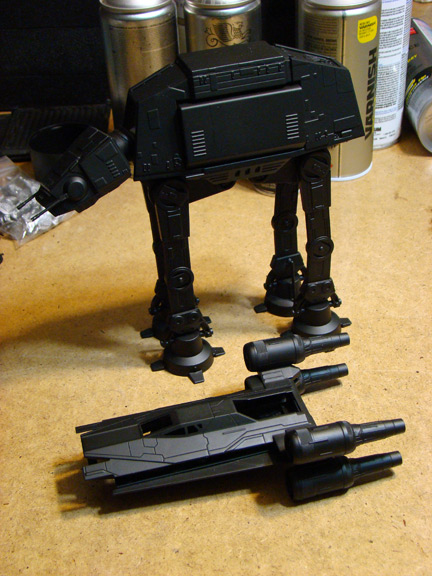 Both kits next to each other. U-wing unassembled for painting. Both kit's go for $20 USD USD if you can find them at a big box store, $25 USD most other places.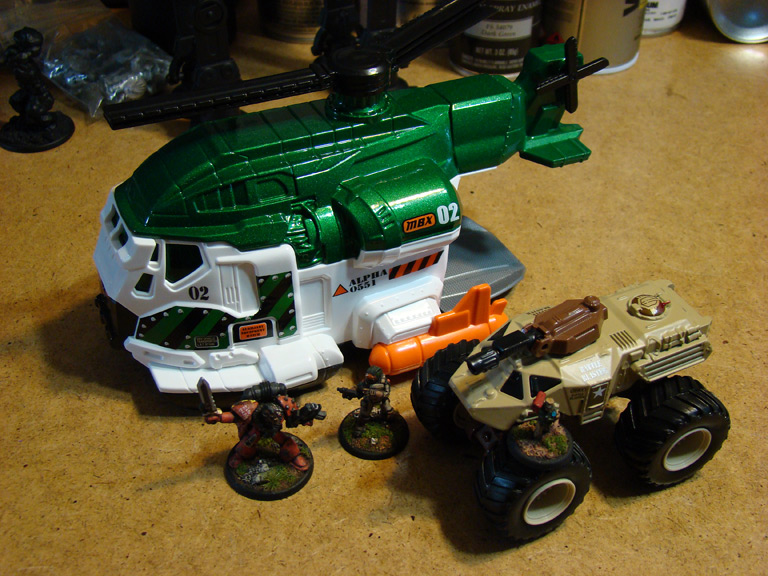 Two Matchbox toys with 28mm, 25mm, and 15mm Comparison figs.
The small one is a Battle Buster for $4 USD USD and works for 15mm figures as an extreme terrain rover.
The big one is a Cloud Chopper for $10 USD USD and would make a good cargo lander in most small scales, or a small personnel carrier for 25mm and up. And the rear door comes down, thought the interior isn't detailed.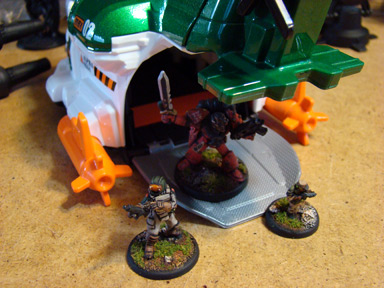 I saw another toy I didn't pick up from the same line as the Cloud Chopper that was kinda similar to the Battle Buster; big wheels giving it a high center of gravity, but it had solar panels and a radar dish and more NASA Rover like detailing. Could be a mobile hostile environment base for 15mm-28mm figures.