I just pledged to the Acheson Creations Primaeval Designs kickstarter. The company has done a good job over the years supplying a decent number of dinosaurs and prehistoric animals, especially since so few miniatures companies deal in those ranges. But of course there are still plenty of dinosaurs that haven't been turned into miniatures. So my question: What dinosaurs do you most want to see in miniature form?
Here are five from me:
1) Therizinosaurs. Pot-bellied omnivores with three-foot-long claws on their hands. Awesome.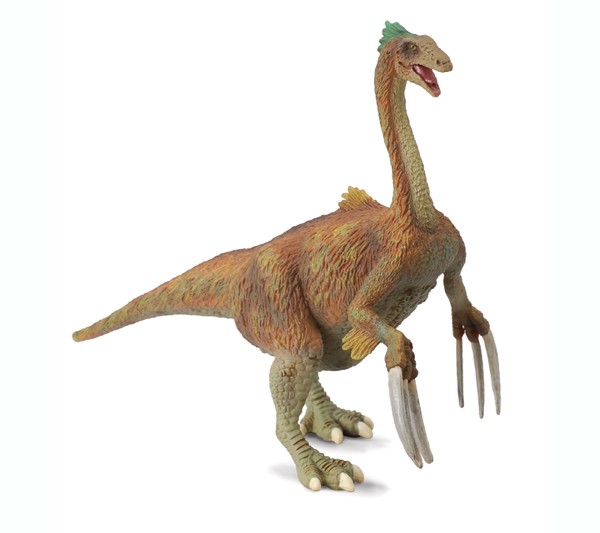 2) Amargasaurus. It was a bit small for a sauropod dinosaur, but it had those awesome spines along its back.
3) Xenoceratops. I'm biased because it is named after Xenozoic Tales, my favorite comic book. But it also has a cool crest and horns.
4) Kentrosaurus. A smaller version of a stegosaurus with a lot more spikes.
5) Hatzegopteryx. A flying reptile that lived with the dinosaurs. It was the size of a giraffe and probably an active ground predator (like storks, except this creature can swallow a small horse whole). I would want the miniature to be in ground predator mode rather than flying.