Today my small group of friends had an air combat game using the Junior Generals rules for WW2 air combat. The game played very quickly and was suitably bloody for the players participating. We were able to do 2 complete playthroughs with players switching sides to see whether they could do better than the historical outcome of the real battle. For anyone interested here is a link to the rules we used are from the Junior Generals website as they are free.
link
We like the rules and everyone had fun, but some house rules are definitely in order to cover some situations that arose using these rules. While no air combat simulation they gave believable results and allowed a large number of aircraft to be in action over a short period of real time.
I used pico armor 1/600 aircraft for the battle and they are small indeed. The bases are Litko Aerosystems and I used K&J magnetics to anchor the planes to the flight stands. My photography really does not do justice for the quality of the minis.
The Japanese aerial convoy is surprised by American P38's swooping in.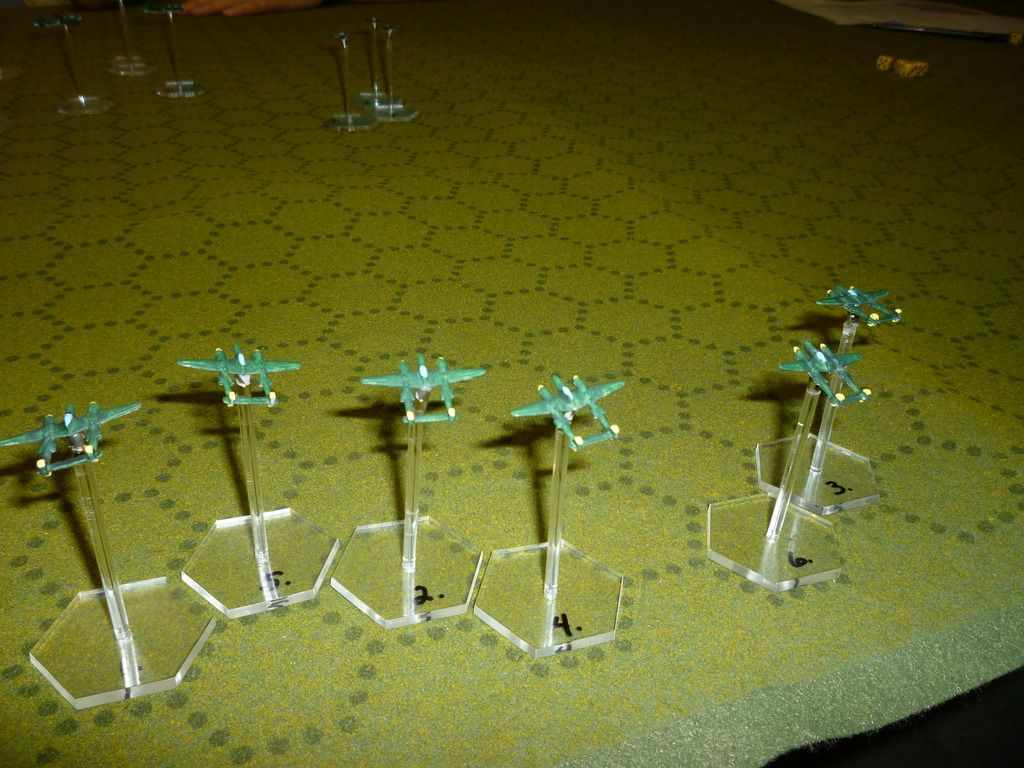 There is a mad scramble as the escorts attempt to engage the American fighters and protect the bombers which are wildy attempting to put their escorts between themselves and the oncoming Americans.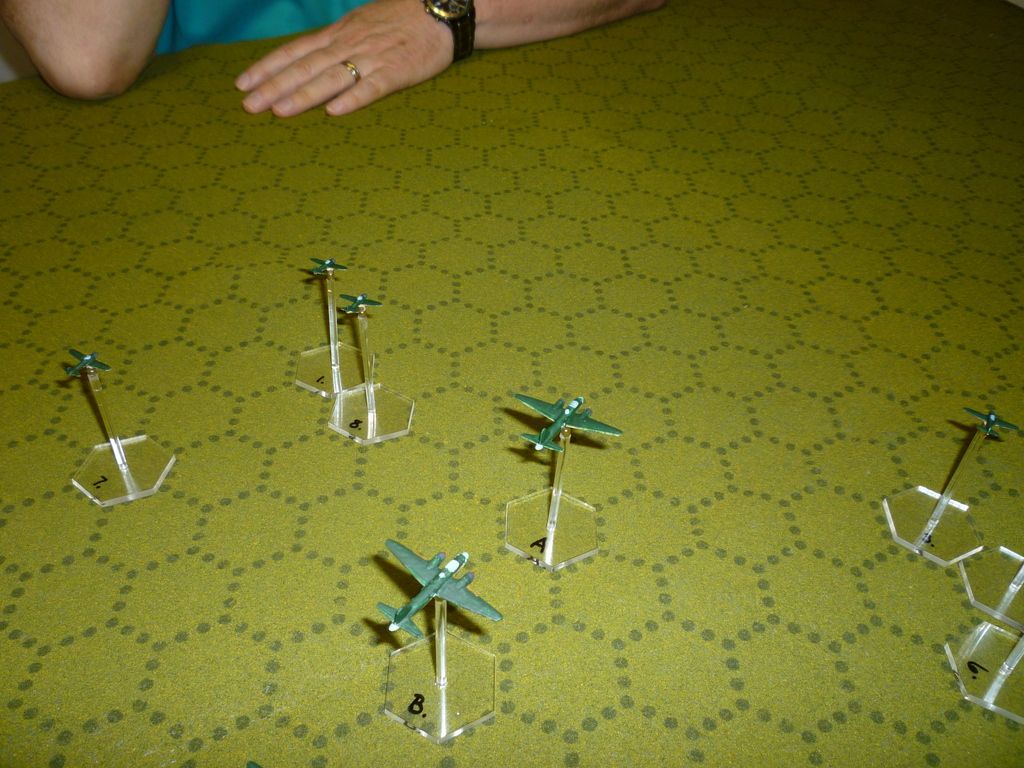 The American P38s press the attack as the bombers attempt to flee.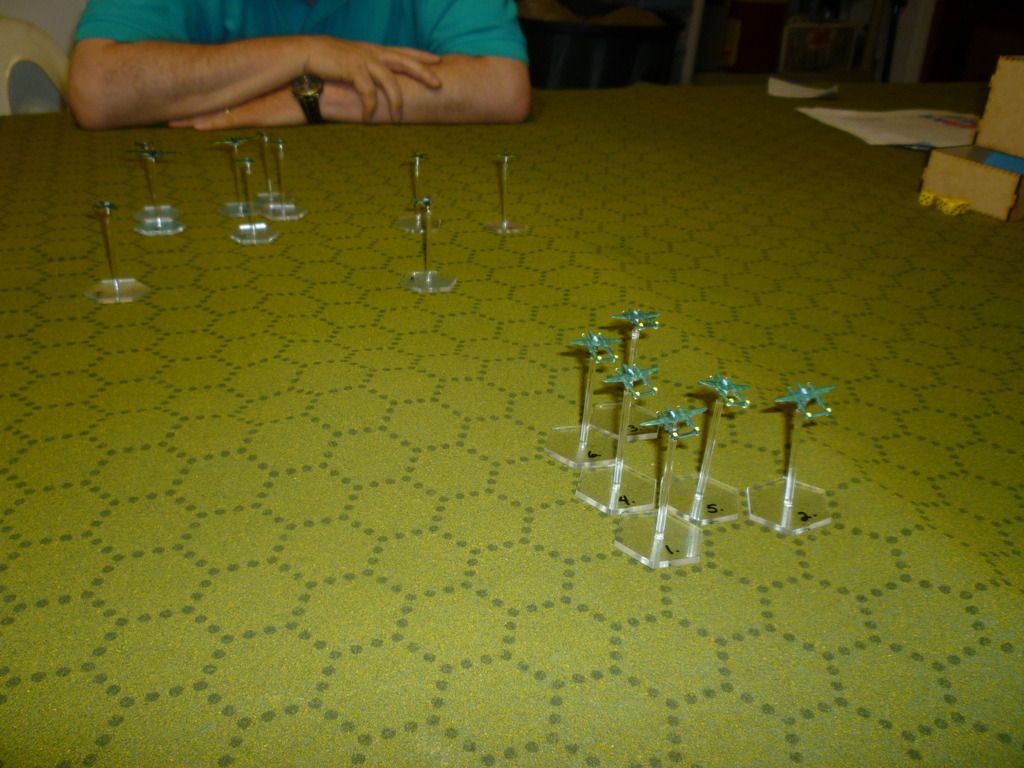 Japanese army Zeroes try to shake themselves out and engage the Americans.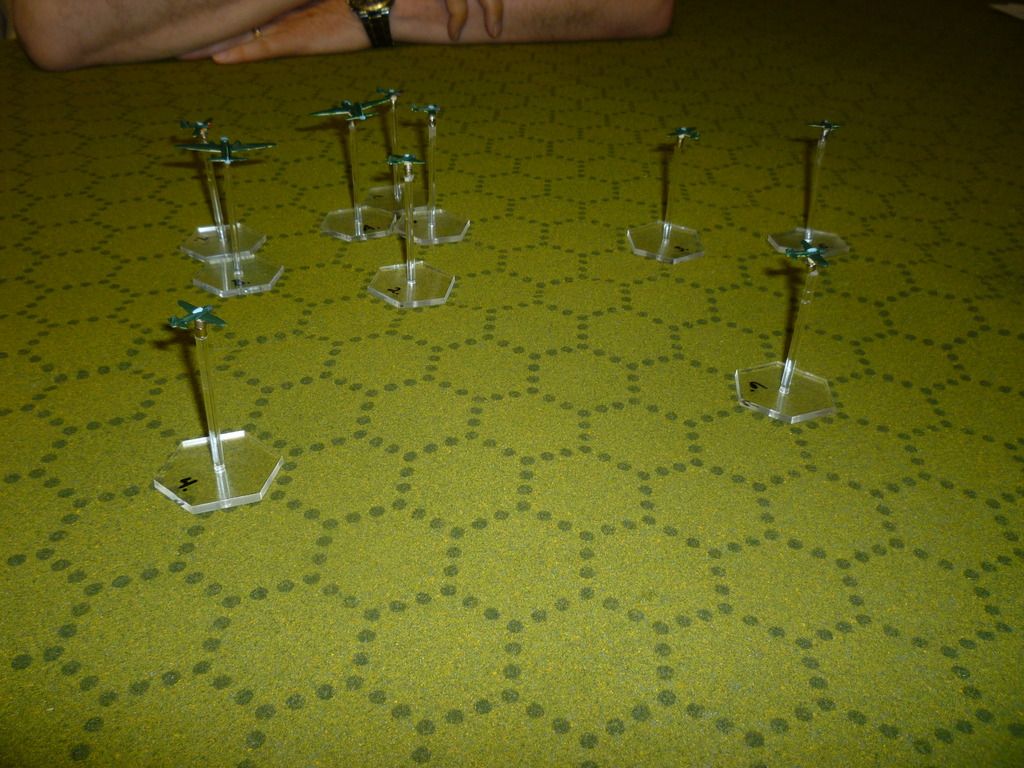 The battle is furious as Zeroes and P38s begin to duke it out.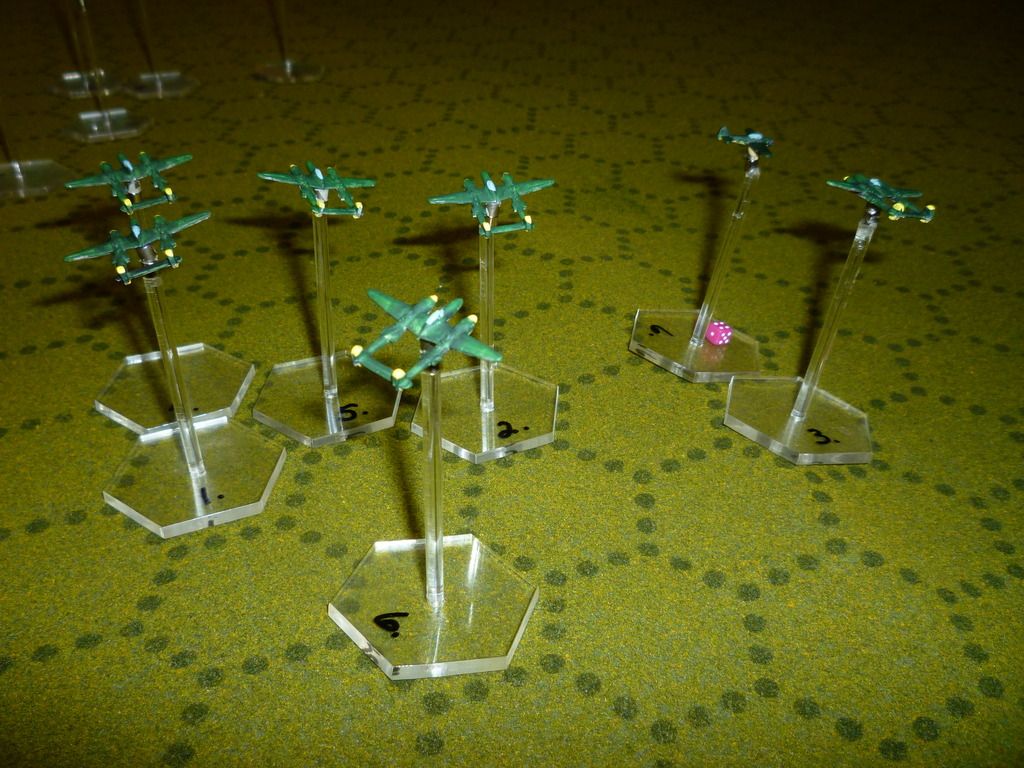 A huge furball ensues as P38s press the attack on the bombers.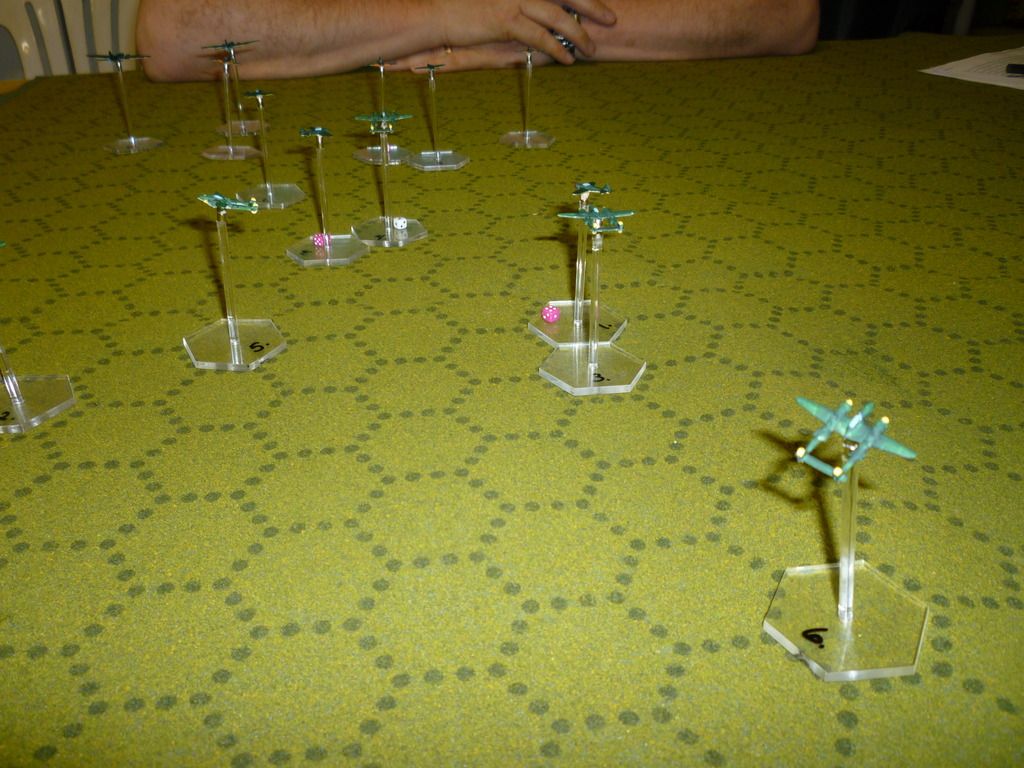 Zeroes begin to fall from the sky as the Americans close in on the Betty bombers.
P38s fall flaming into the jungle canopy but is is too late as both bombers fall flaming into the ground below. Japans great naval strategist has been shot out of the skies.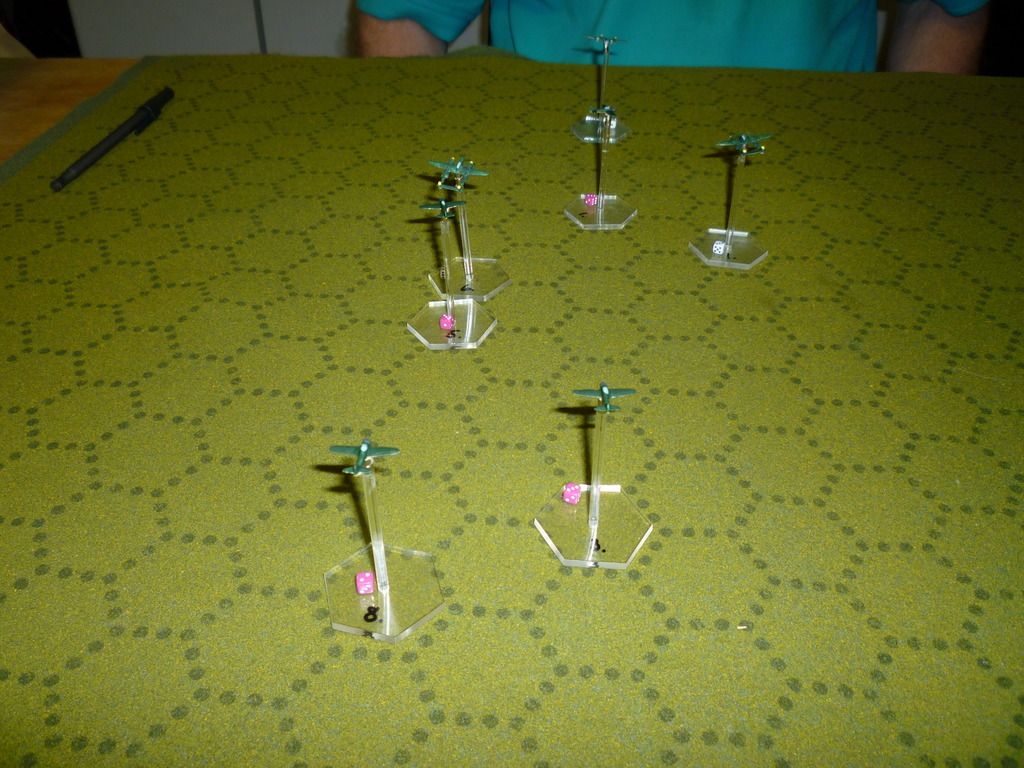 In both battles the Japanese Bettys were downed by the P38s massive firepower and faster speed. The first battle some P38s were shot up but none were shot down while several Zeroes and both bombers were downed. In the second battle which the pictures are from half the P38s were shot down but 4 Zeroes and both bombers went down. We played both battles to completion in 2 1/2 hours which I thought pretty quick for the numbers of planes involved. 2 Bettys, 8 Zeroes and 6 P38s which is straight out of the scenario from the Junior General site.