OK, so my wife agreed to play a game of Frostgrave with me, since I had prepared her a warband with multiple options and built a lot of scenery for my small home board. Her New Kingdom Egyptians warband against my Meroitic Amazons (of course they had amazons in Meroe, don't you imagine how strange things could have been like I do?)
We both had equivalent warbands, but different spell picks. I created both warbands, made all the spell choices, and ran some stripped down rules (only four spells each, no group moves.)
She Summoned her Animal Companion before the game, that was my way of introducing how the spells worked. Her Apprentice also Summoned a Zombie (in the form of a Mummy, this is an Egyptian theme after all.)
Here we are two turns into the game, we are closing in on the treasure tokens (cleverly disguised as pennies tonight) but there has not been any blood drawn yet.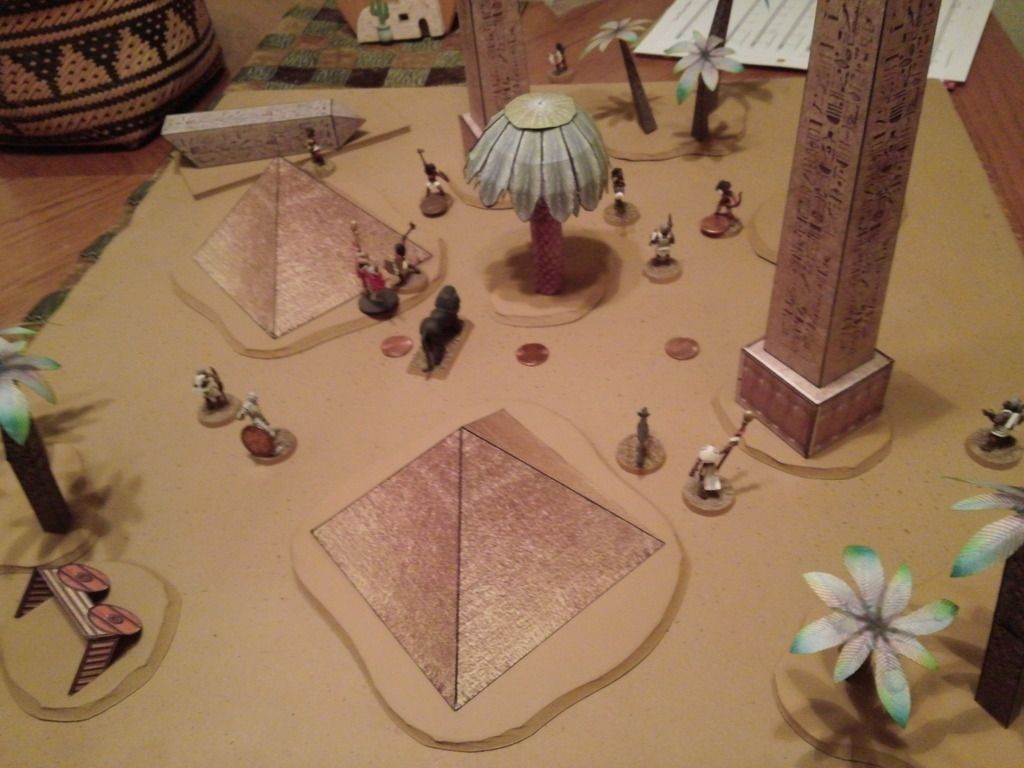 Now things have already started going wrong for me, a few good dice rolls on her part against some seriously poor dice rolls for me, by turn 4 I had already lost a Woman-At-Arms and every other member of my Warband was already at the "wounded" state. The following turn I was down to one Woman-At-Arms.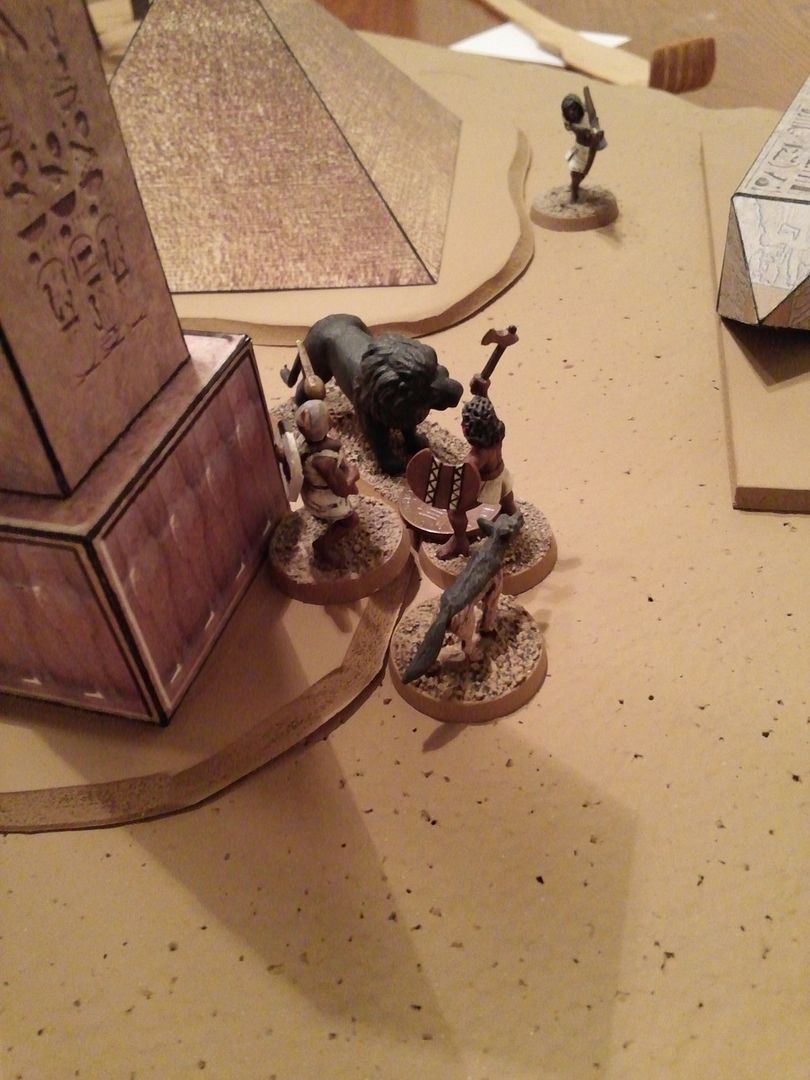 See that Amazon with the axe over her head? She refused to die. She survived FIVE game turns at 1 Health before finally succumbing to a well placed Steal Health from the Egyptian Apprentice.
And this is the final disposition of her Warband after having destroyed my entire Warband.
She won the game fair and square, I did not "let" her win to entice her into playing again. However, she looked at the board after the game, and at the scenery box, and rearranged everything, added new stuff, removed stuff, and then said "This is how it should be for our next game. There is more cover and we will have to move around more."
So she had a good time with it, and we will be playing again soon.