A rare thing here – a surviving battle flag of the POUM (Partido Obrero de Unificación Marxista) militia from the Spanish Civil War; presumably a sub-unit of the Lenin Column.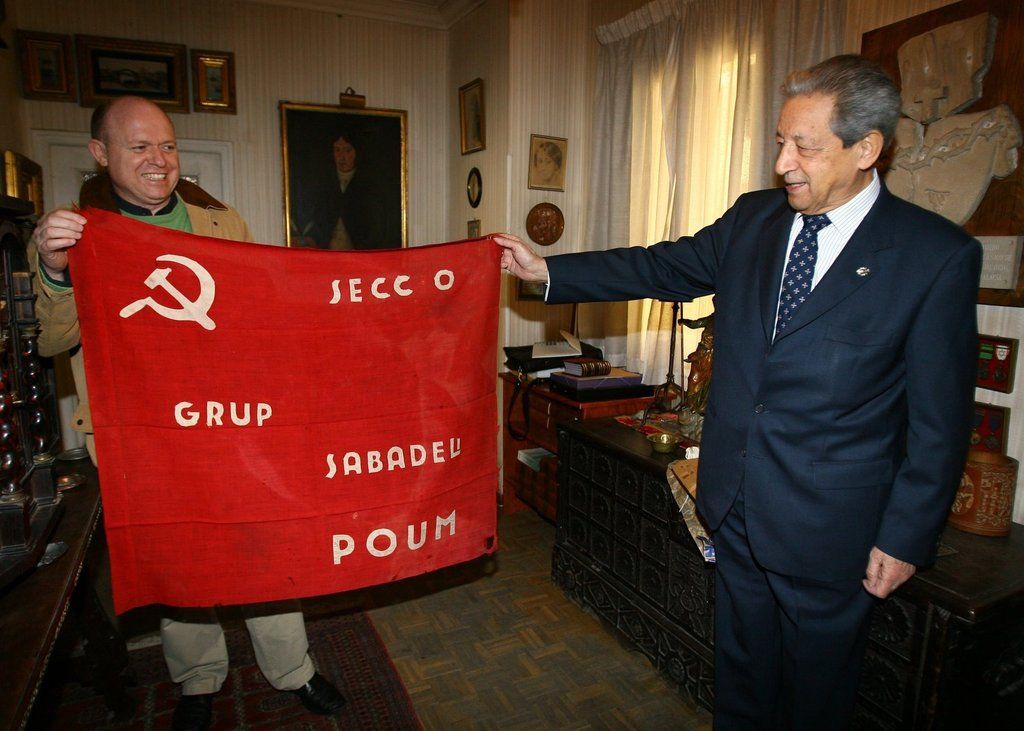 Apparently the story behind this is that in 2008 a Madrid lawyer, himself a Falangist in his youth, read an interview with a former member of the POUM and recalled the flag given to him as a boy by his uncle who had captured it on the Aragon front in 1937 when a captain of Nationalist infantry.
As a gesture of reconciliation the lawyer decided to donate the flag to the Andreu Nin Foundation which preserves the memory of the POUM. It's thought to be the only surviving POUM battle flag.
Points of interest include it's size – similar to the small flag featuring in the "Land and Freedom" film attack. If the scene is watched carefully the flag-bearer sticks the short pole in his webbing at the back, sashimono-style, so he can use his rifle which would seem reasonable (strangely enough the SCW mod for the Call of Duty 2 PC game has something similar).
As for the design, it has the standard POUM lettering along the bottom with the hammer-and-sickle in the corner. The other lettering seems to be unit designation; I make out "SECC O", "GRUP" and "SABADELL", latter being a town in Catalonia.
Some lettering is perhaps missing? I would have expected "Secció" for section and maybe also unit numerals? Perhaps Lluis or another member from the region can shed more light on that?