Hi mates,
I'd like to present you my method of painting sea effects for small scale ship models. The main idea is to paint with acrylics but in the way of watercolours. A 1/2000 HMS Formidable is taken as example.
Step 1
After applying a layer of primer, paint the sea surface with a basic (dark) colour.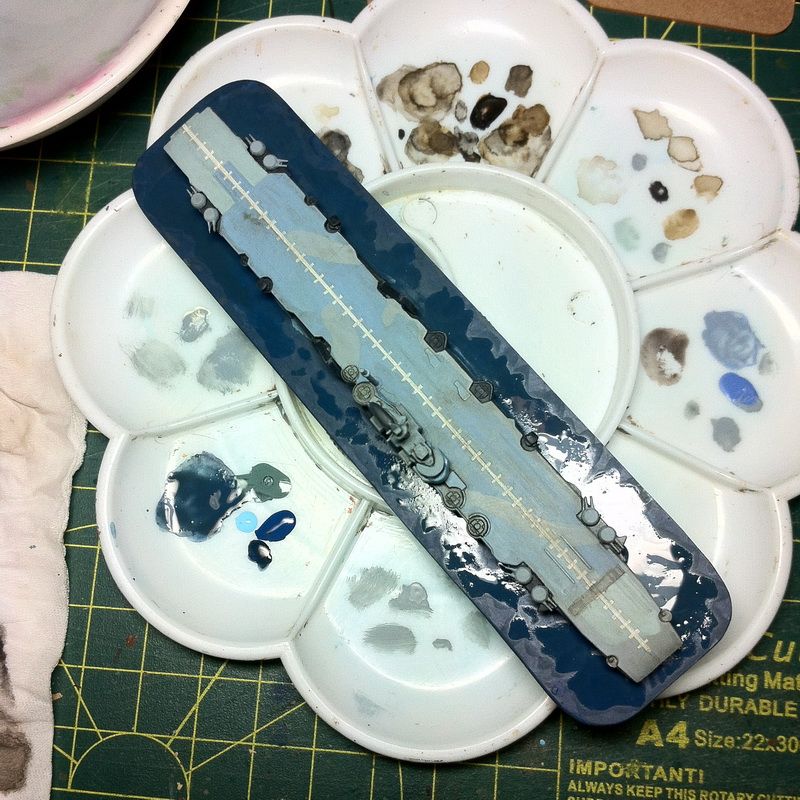 While the paint is partially wet, continue with colours a bit lighter, by adding a bit of grey-ish colour to the previous colour.
Step 2
Continue to work wet. Paint the waves and wakes with a slightly lightened colour only in the most necessary areas. Because in this step paints are still wet, so too much variastions would end in a very blurry and messy effect.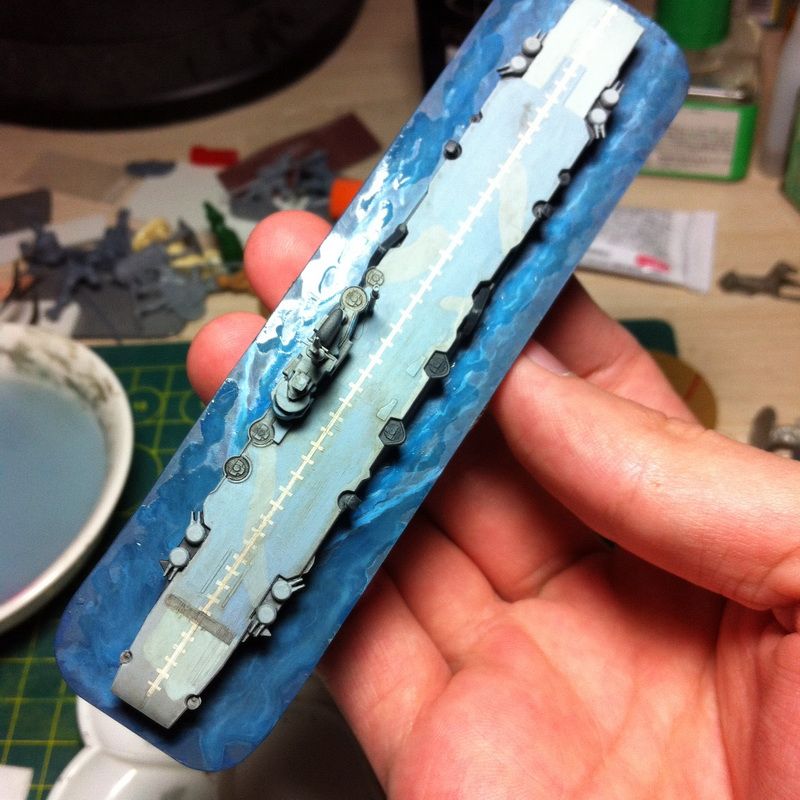 Step 3
Here I let the previous colours dry. Once dry, I repaint the edges and peaks of the waves and wakes with light blue. This time the colour doesn't need to be too wet.

You can see the difference between the drier colours' streaks and the wet colours' stains.
Step 4
Cover the sea surface with the transparent acrylic gel. Here I use vallejo's still water effect (AV26201).

The material does have a sculpting effect though it shrinks a lot once it's dry. But the slight up-and-down surface would do for such small scale ships.
Step 5
Once the transparent gel gets dry, repeat step 3. Then apply a minimum amount of pure white to highlight the sea surface.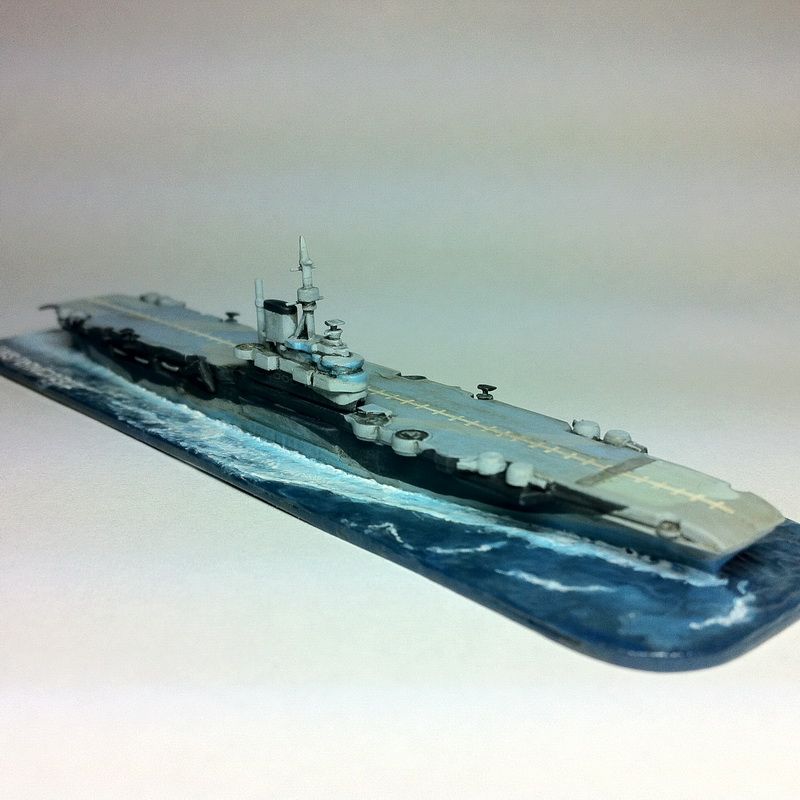 Then it's almost finished. I usually also hand write the ship's name in the aft-starboard corner of the base, and give the whole sea surface a glossy varnish to end the process.
Hope it be useful for you.
Regards,
chen