Some pictures of the finished game pieces, starting with the enemies:
The zombie apes, as well as some fantasy mages/liches/etc. that weren't used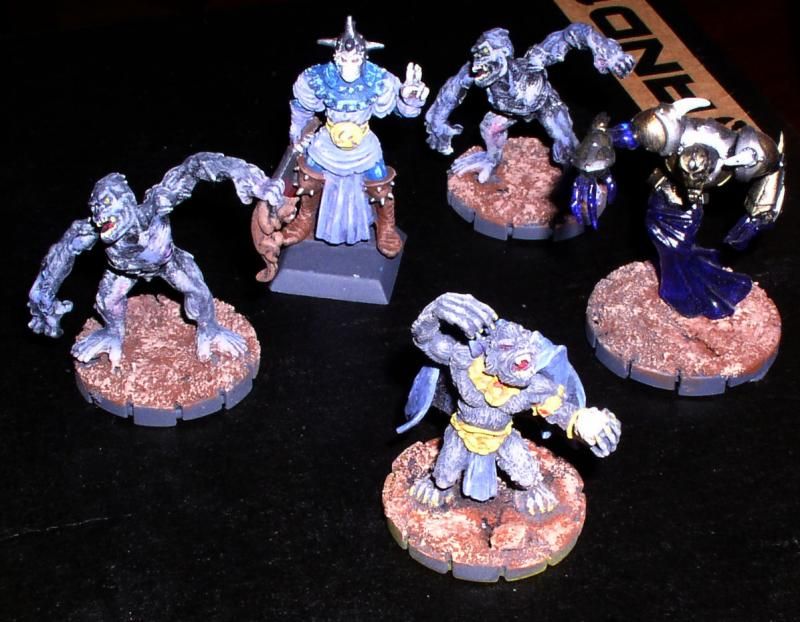 "Floaters", inspired by certain giant monsters in the OVA "Neo Getter Robo"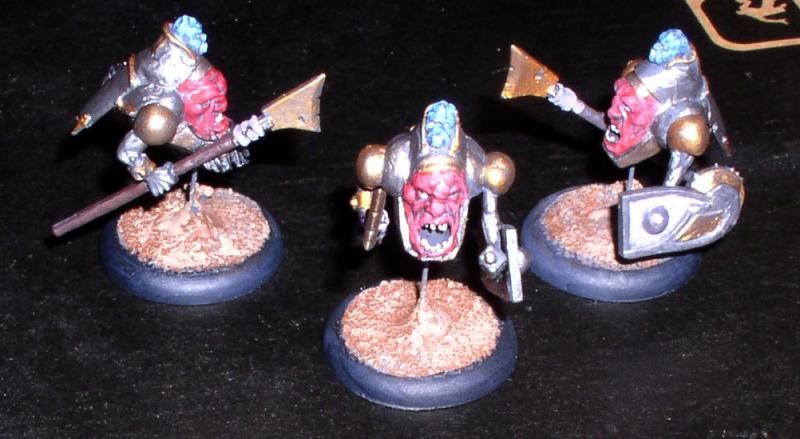 "Screamers" (yes, they're Cryx models)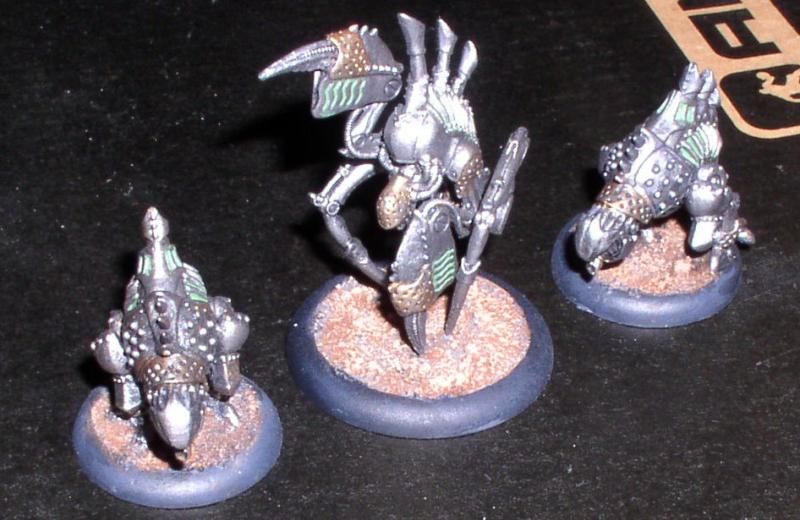 "Lopers", created years ago for "pulp" games, inspired by creatures in "Return to Castle Wolfenstein"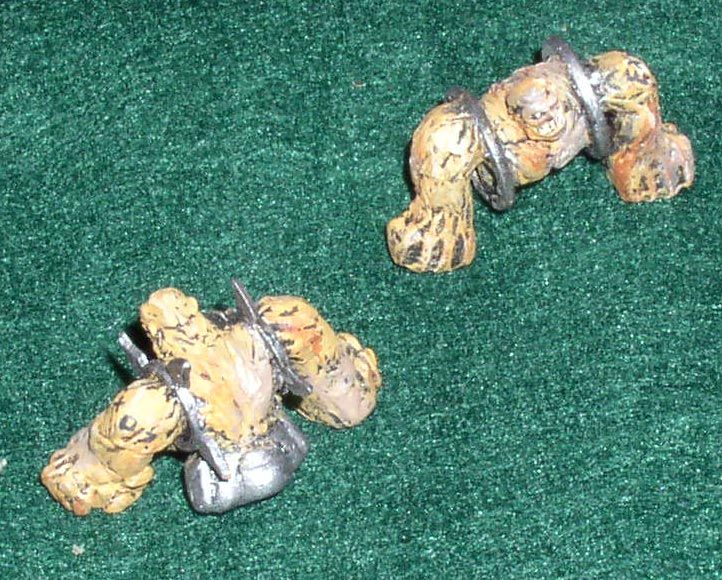 Killer ants, obviously affected by all the radiation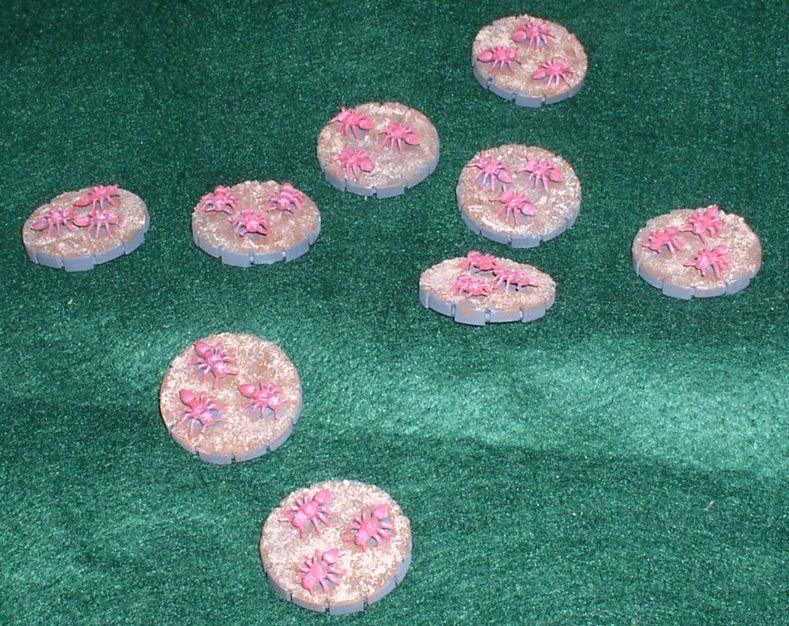 Different kinds of pack animals, ranging from apehounds, parrothounds, radhounds to hedgehogs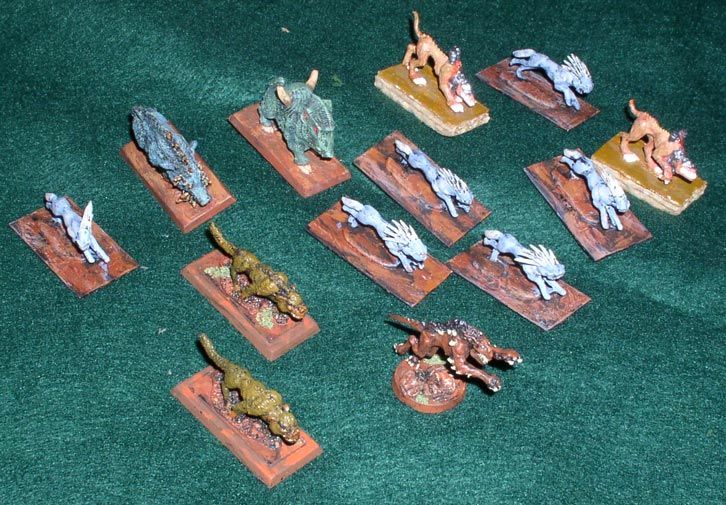 Bog monsters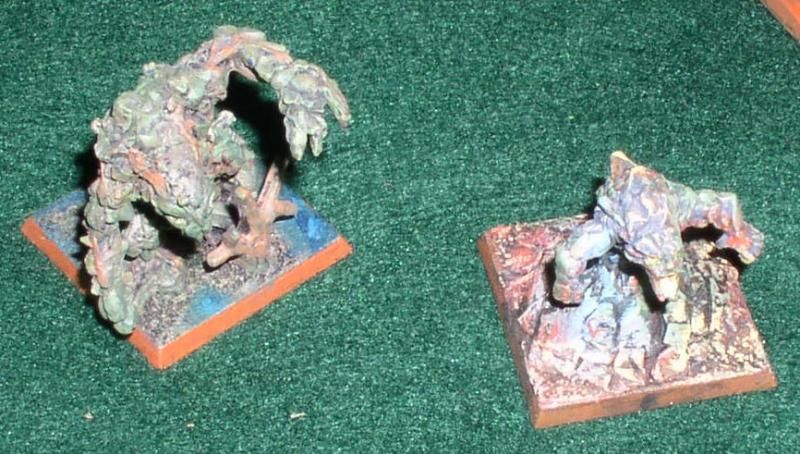 The Gods of Metal themselves (l-to-r) : the Gods of Noise, Fire, Metal, and Blood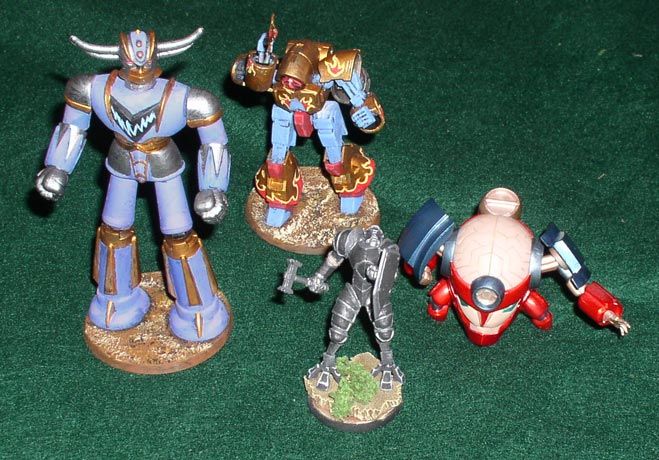 The players' characters and their posses:
The witch and her throng of zombie slaves. She can use her umbrella as a sword, a shield, a wand and a flying device.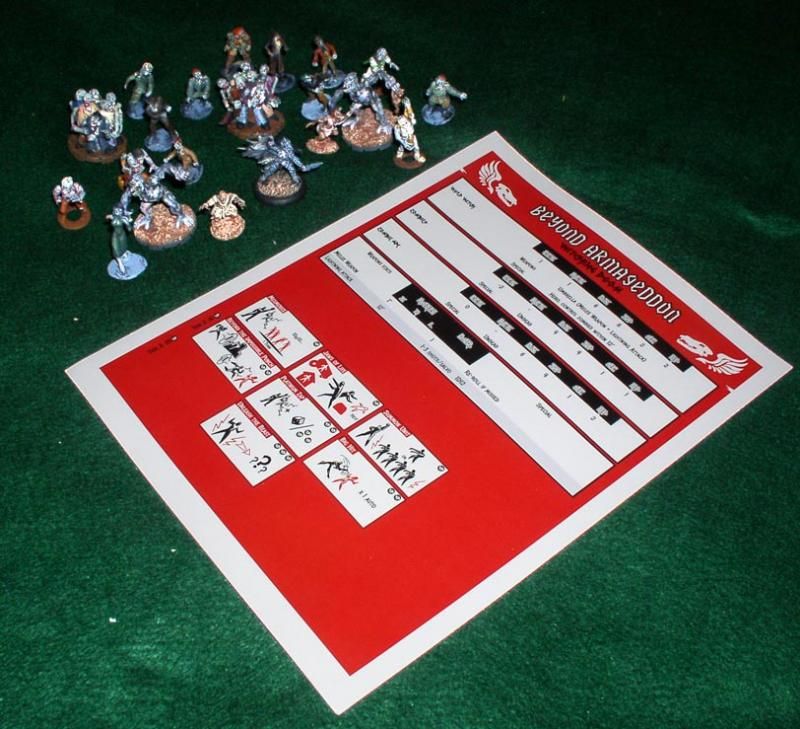 Jenny the Survivor and her Amazons. Armed with a shotgun and a hockey stick, she can also grow some demonic wings. Her vehicle is the "Crimson Angel"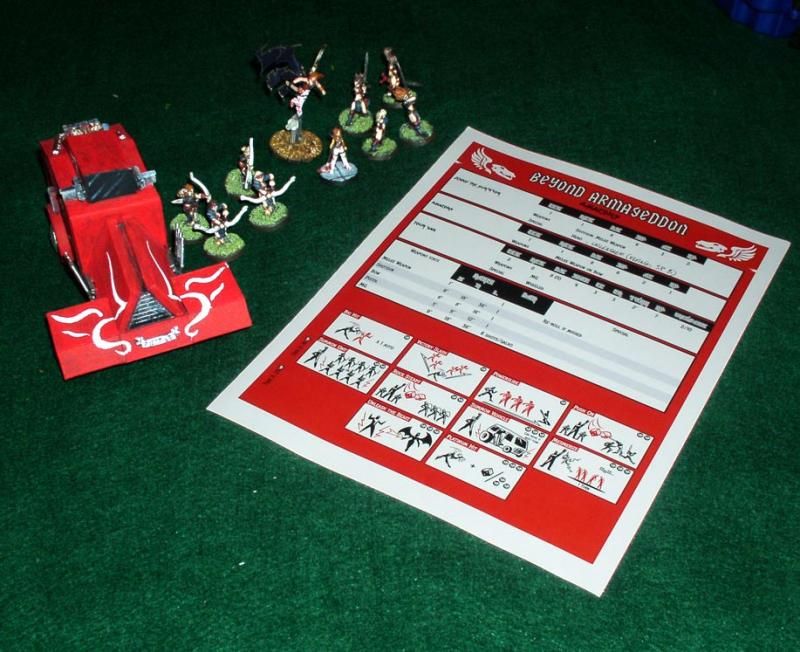 Mutant Zed's gang mutants. It's Zed (Sean Connery) from "Zardoz", but since he's a mutant, he has to hide his head under a skeletal mask.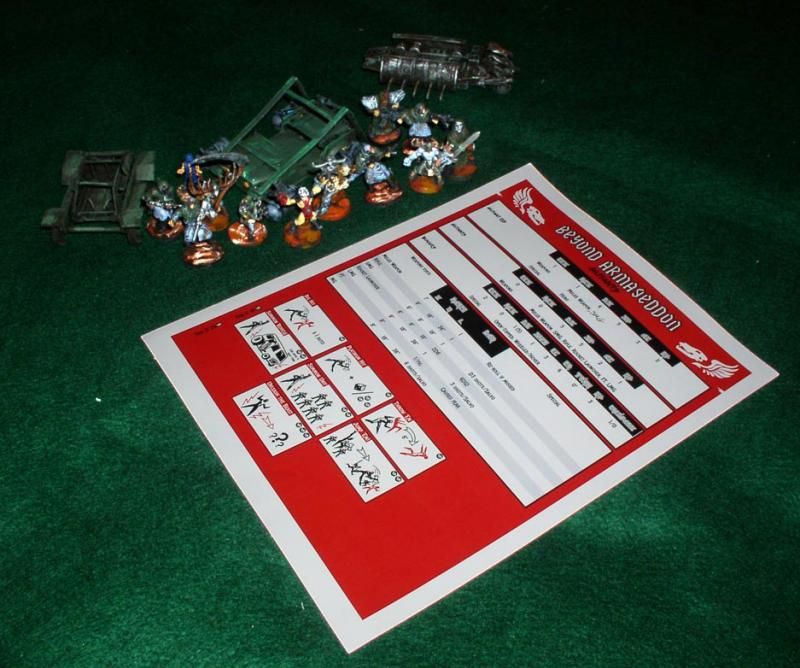 Gruber's dwarves. Gruber is unique in that he never leaves his little tank. Unless he upgrades it to his not so little tank…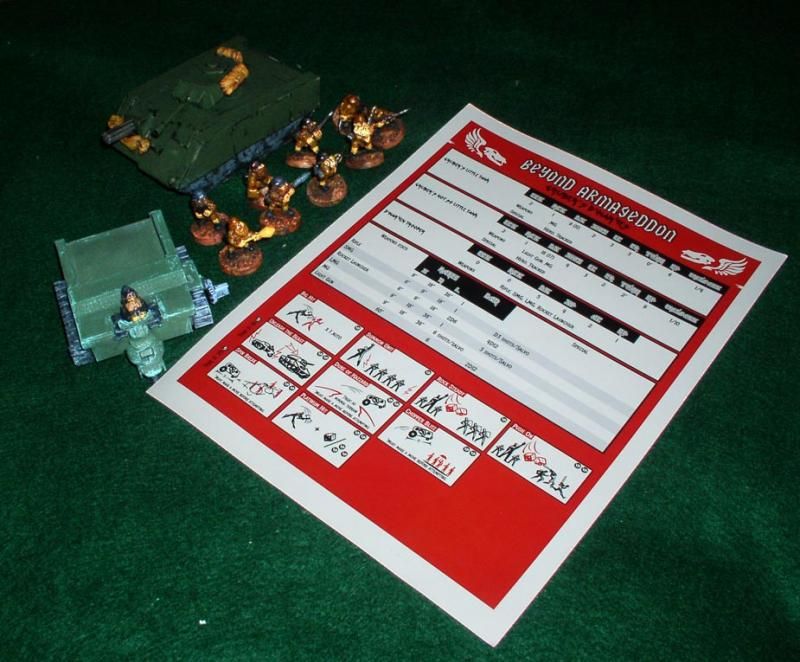 G. Vodan's werewolves. They don't need no stinking vehicles, and they can take far more punishment than other groups.

Kev the Wanderer and the Gigantour bikers (okay, radiation-bitten conscripts). Kev is a great martial artist on foot or on his bike. He also has an unnamed roadster tour bus.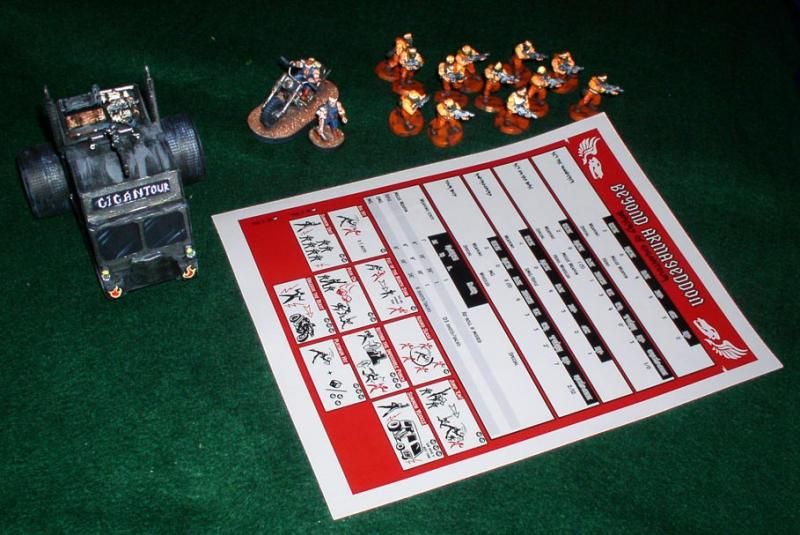 The vehicles: