I started out the new year by taking some much-needed time off. What better way to relax than spending time in the studio? Here are a few shots of some of my most recent projects. Again, if you like these pics, there are a lot more on my blog with more in-depth commentary.
This tank was inspired by my love for Halo. I just got out a chunk of Sculpey and went to work sculpting an alien hover/grav tank. I then decided to go all out and give it a truly alien paint job using iridescent sparkle paint and florescent colors. Yes, it glows under a UV light!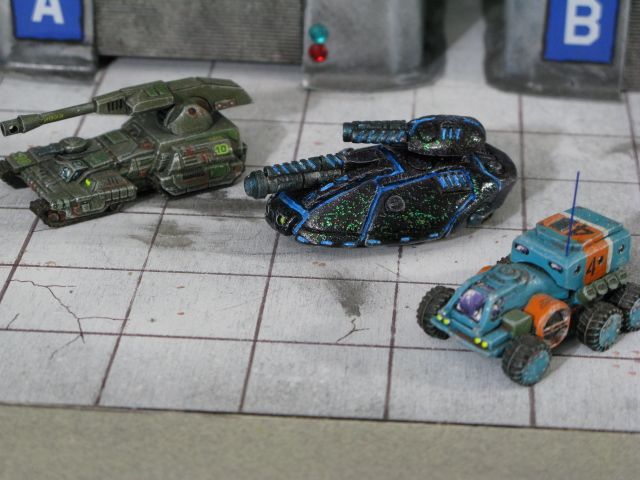 A few 15mm vehicles done for a friend. I did a little bit of modding on these, but for the most part they are fantastic minis!
Several Matchbox flyers. I had to sculpt my own weapons for the jets and I sculpted the cargo clamps and housing on the heavy lift copter.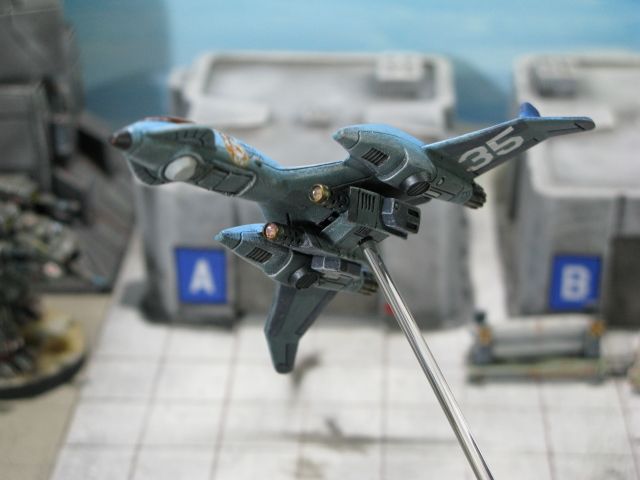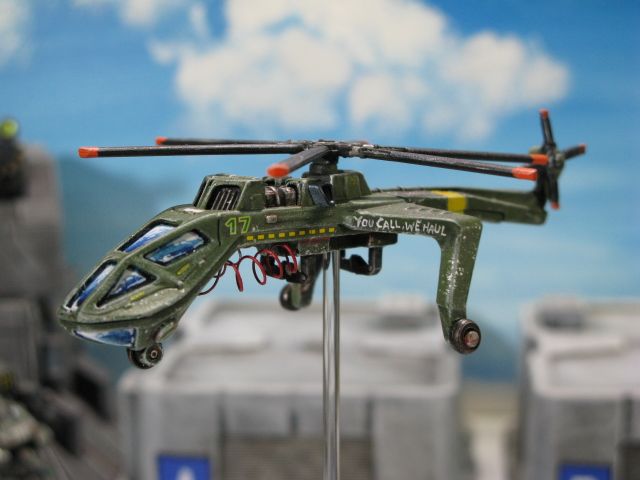 How about some more movie-inspired madness? Perhaps some more Lucasarts inspiration? Did a bit of modifying here and there.
Anybody remember this light aerospace fighter from the Interceptor game by FASA? When I am in a sculpting mood, I often get my ideas by going through my old lead and pewter minis to find one that I would like to have in N scale. This little guy just happened to be cool enough to get re-sculpted by me!
More Lucasarts inspiration. From left to right: A land speeder made from a Gundam shield and plastic card stock, Luke's old speeder sculpted by me, a sppeder made from a Micro Machine speed boat- just add jet engines and a can of NOS in the back, and another speeder created from a Gundam shield and card stock.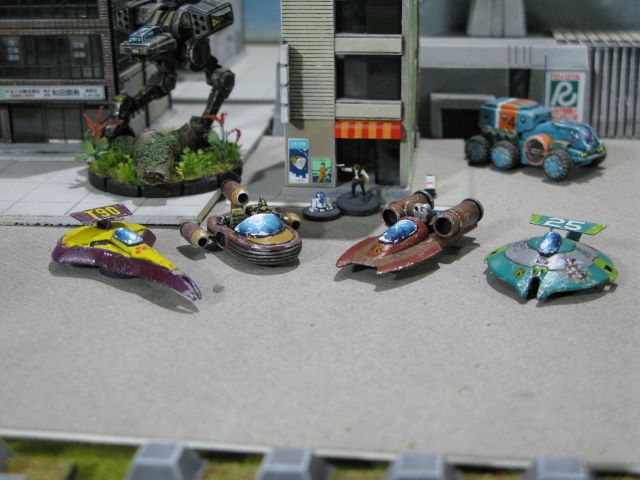 Again, there are a lot more pics and info on my blog.
link
link