Hi all
At my blog link I just poste a short AAR of the first game played from mine and my friend Jonas small Dux Britanniarum Campaign.
We are using our Vikings and Anglo-Saxons minis and our main aim are to get a feel for the campaign rules. We decided to set the Campaign in Northumberland and the area of the first Viking raids in 793 AD.
Jonas are playing the Anglo-Saxons and we used the British starter army for them.
He´s Warlord was Aethelbald the Cruel a man of just 22 springs that had worked he´s way up much due to he´s tremendes constitution.
He´was always followed by he´s Champion Ealdwulf an old and experienced warrior and of course two of he´s childhod friends Leofric and Hacca.
By King Aella the Generous they was assigned to protect the northern coast from the Savage barbarians that attacked Lindisfarne last summer.
I would use my Vikings and run them as a Saxon Starter army.
My Warlord was Gutorm the Coward, of course no one dared to say it to he´s face as he was King Gudmunds second son. Gutorm didn´t even want to get out for a viking but as he was a man that liked other mens wifes he´s father thought it was best that he left home for a while…
To protect he´s son the old King Gudmund sent some of he´s best men. The old Champion Styrbjörn to make all the fighting, Sigvard and Ragnar was sent to lead the men, now they was out for some easy plunder…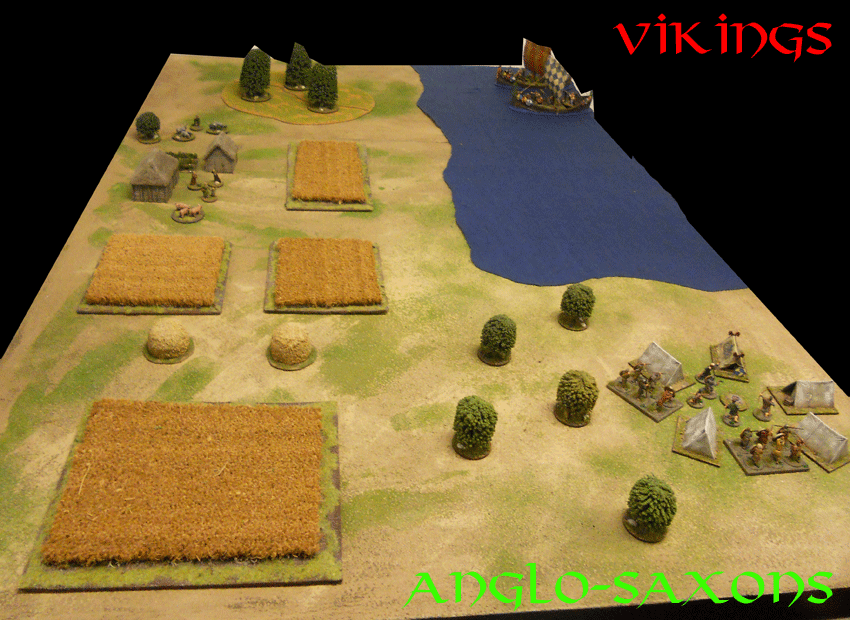 You find it all at my blog: link
Best regards Michael