For custom decals, you first need a color printer inkjet or laser. Then you have to select the transfert paper type (inkjet or laser) to use with your printer.
You have two different papers : white background or clear background. The white backgound paper shall be used if you have something white to print (as your printer does not have a white cartridge). It can also be used with yellow pattern.
Be careful that the clear paper is very very clear. It is fine if you want to print a hermine pattern ( white background / black hermines) but a yellow lion on a blue or red field will be very dark (no to say nearly not visible).
Do tests on standard paper for the size of the shields, bardings, then printed them on the selected paper.
* Let the ink dries for at least 6 hours (24hours is better)
* Use a special varnish like Liquid decals from MicroScale to protect the print.
* Let the varnish dries for at least 6 hours (24hours is better)
* Use the custom decals like a standard one : cut the decal, put it in water and when it slides, apply it unto the surface.
* Use the product Micro Sol to soften the decal if the surface is not flat (like barding)
Examples :
*Clear paper : Red decal on a yellow painted background
link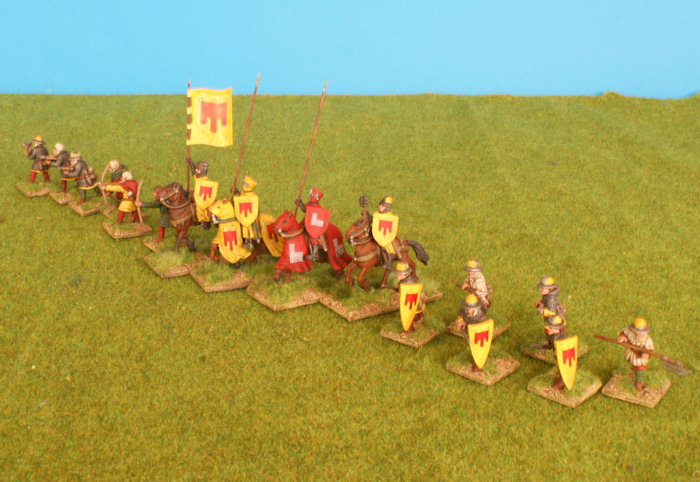 *White paper : Yellow tower / red background on a red painted background
link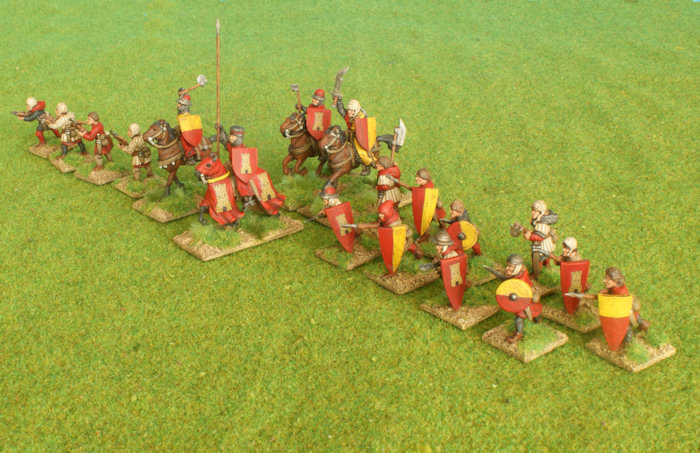 Hermine like Fleur-de-Lys is a rather difficult pattern to paint. Once you master the technique of custom decals it is a bit easier.
link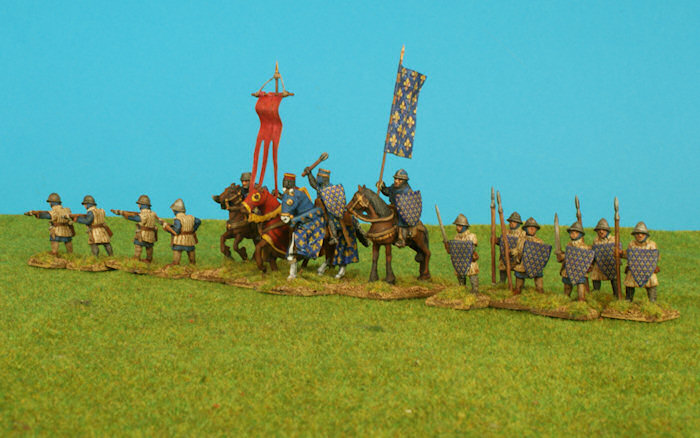 Olivier