The Bushido fundraiser to get their fifth faction out sooner at Indiegogo is going well!
The aim was $5,000 USD, and now it's past 20 and on the way to 25.
That means that they are busy sculpting and whatever else they do, and all who pledge get extra stuff.

So, right now, $50 USD gets you the starter (five models), some artwork, and Itsunagi, the first stretch goal figure.
$100 USD will get you the above, some special nice stat cards, another starter and figure (presumably from another faction), as well as Satoshi or a set of Ito faction dice – all in all some 12-15 models.
(World wide shipping included.)
And if, or rather when, seeing that it's already past 21 200, Akimoto, who seems to be a cobra-human taiko drummer, will also be included.

So what is this new faction?
The Ito clan is a samurai family driven away to a remote jungle island, where they have allied with nasty snake gods.
You can read a short story, the Awakening, about them here.
So, what'll they look like? Take a look at the concept sketches:
The starter will contain five figures:
First of there's the naga samurai above.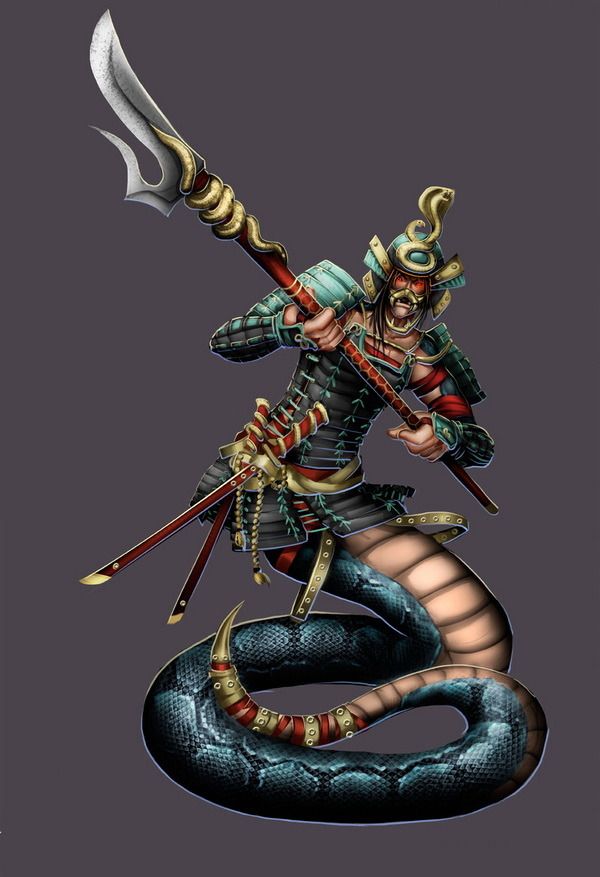 Then we have a priestess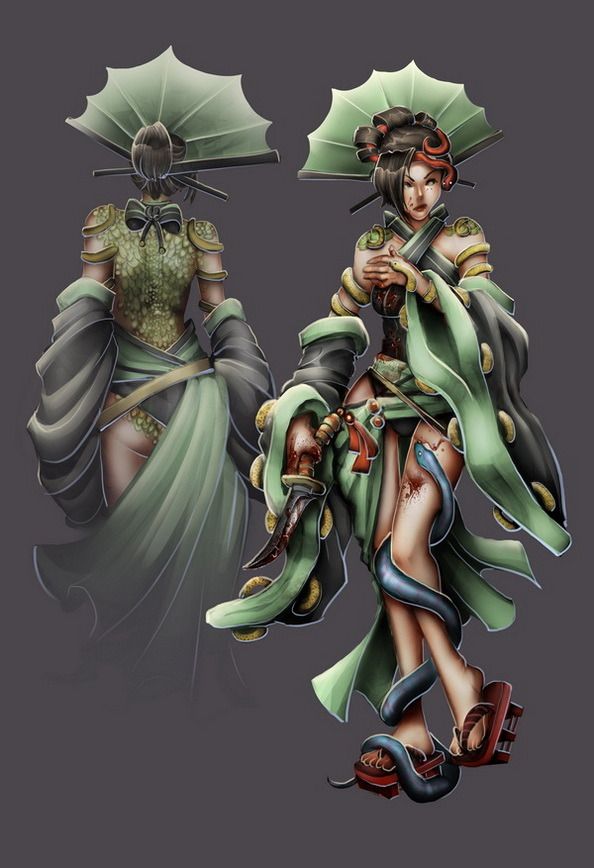 A snake demoness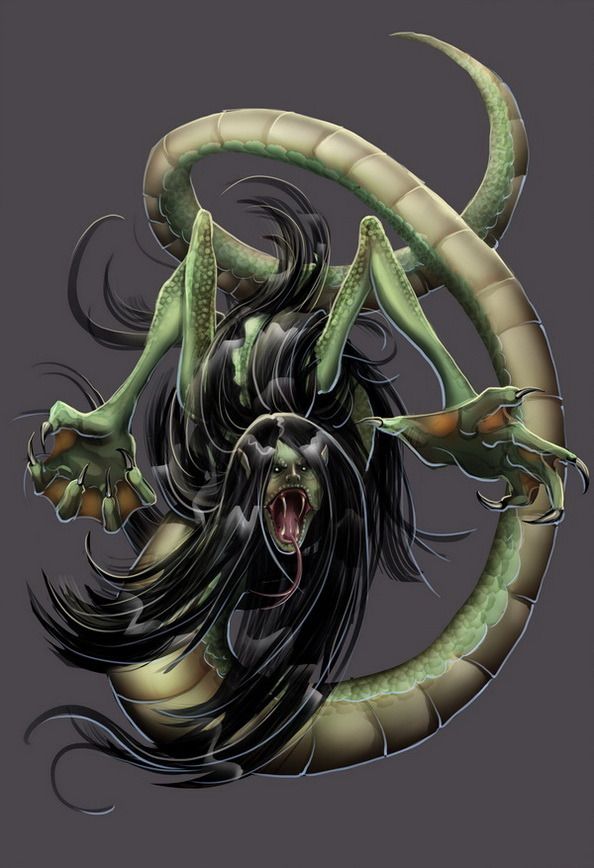 and a couple of retainers

Ito Itsunagi is the first 'extra' figure, included for everyone who gets the starter ($50) now. He's also the villain in the Awakening.
(I actually hope he'll lose a couple of weapons in sculpting.)


Satoshi is not in the starter, but now included for all who contribute $100 USD:


Akimoto. All $100 USD+ will get him if we get over $25 USD 000:

There's also Ito Ayako. Not currently in any deals, but will be released at the same time.


Great game! Give it a try – rules and stat cards are available for free at bushido-thegame.com/