Some shots and summary from Saturday's 1916 Trench playtest game, which again I lost being the attacker.
Only rolling one 6 out of 30 attempts (shock assault was the only one that came off). My 3 offensive assets withered away.
Table with the Attacking forces just about to be deployed and four Objectives allocated. Waiting for the defending forces to be placed. Forgot to place the wire in front of the bunker but IIRC we corrected that during play

Just when I thought I was going to win the break in battle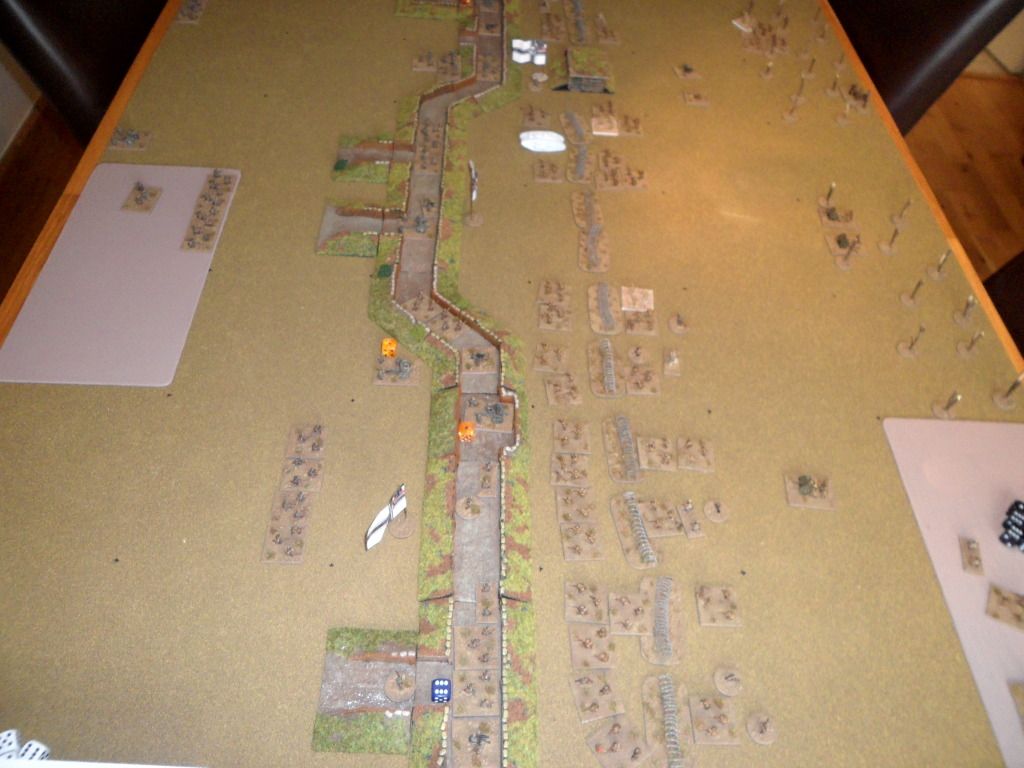 Defenders point barrage saves the day on the Empire right flank sending the MKIV and Infantry back to the start line
On the Left flank the Break In battle goes my way, but not on the objective.

End game rolls ended the game on Turn 4 with the Empire forces holding one objective (the bunker) and a toe hold in the German trench line. VPs indicate a substantial German victory.
Thoroughly enjoyed the game, questions have gone back to the playtest team and
Martin for consideration.
Si