Continuing down my 28mm post-apoc odyssey, I just received my order of 4 1:43 Crown Victoria CPD Squad cars of the "Welly" brand. Apparently OOP, I found them for just 4.79 each(plus shipping) on ebay:
auction
The seller was great to work with and was great about combining shipping. I'm really pleased with the cars themselves.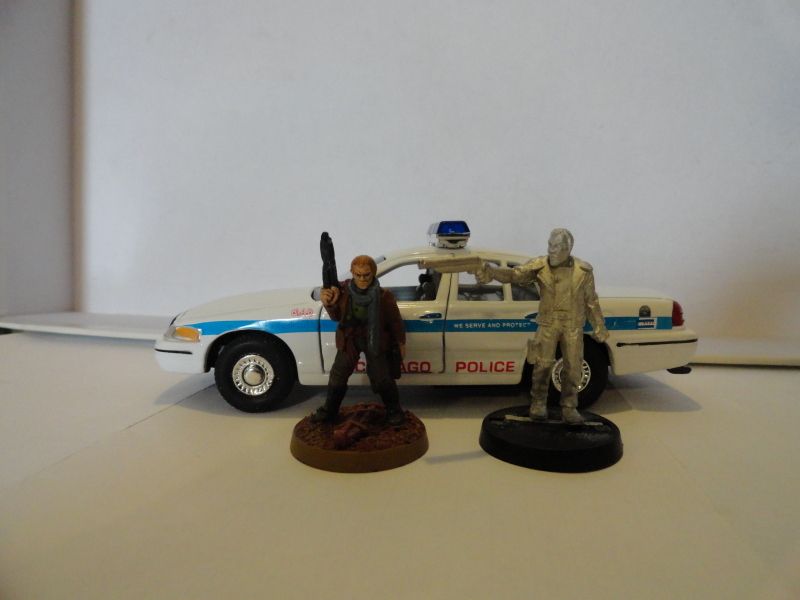 Still slighty bigger than 28mm scale, they are a bit smaller and lower to the ground than the "Kinsmart" brand which is readily available online and in stores. The wheels are also a bit more like an actual CPD cruiser. Here's the same two figs in front of a kinsmart Crown Vic.

The paint/decals are all present and in the correct CPD locations but are not as clear as the Kinsmart and in some places they are a bit off kilter, though this varried from car to car.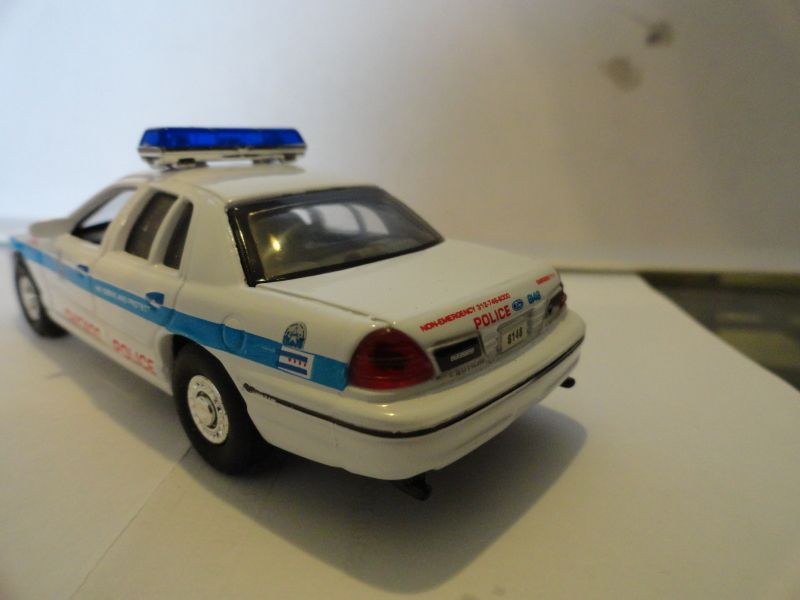 This was especially obvious for the Chicago flag on this one which was the worst of the 4 I purchased. Balancing out that, was that the back of the car has the correct phone number for "non-emergency" calls!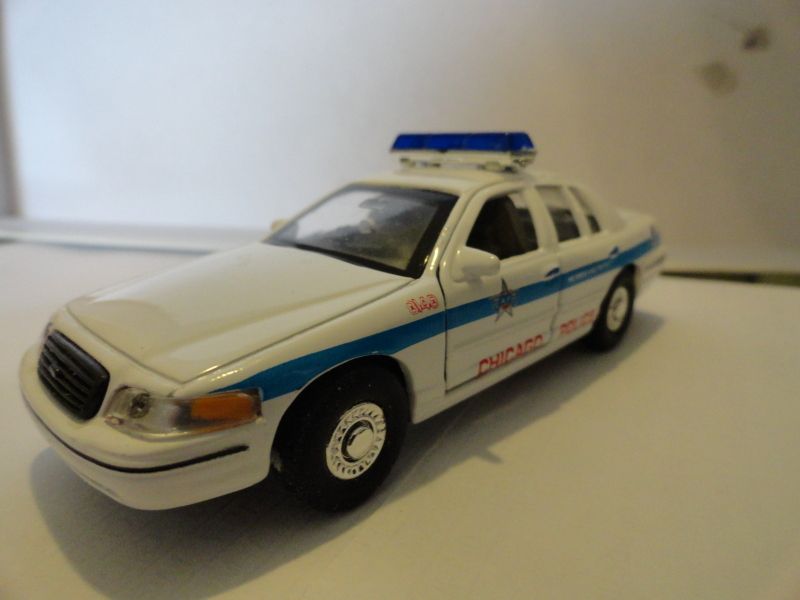 The roof lights were the correct all-blue of CPD, though the blue plastic part breaks off very easily and should be glued down. The headlight bits aren't as nice as the Kinsmart.

The interior has the very familiar backseat suitcases hiding the pull-back motor, but it's here that the Welly is a cut above most other toy poice cars. It has a small addition to the dashboard for the radio/computer of a squad car and a screen separating the front from the rear. I've not seen these features on cheap toy cars before and it's a nice surprise.
Overall I'm quite pleased. I really like the smaller size. and more accurate interior and decals. I can deal with the less than perfect printing and headlights since it has the very accurate placement of correct CPD markings. Not a perfect kit, but certainly great for the price.