As noted, a quick build using only a $1 USD store toy and a cheap lighter.
I will add some green stuff later…but some do not want to sculpt so I made miniature up to this stage so anyone can do it :)
Step 1
$1 USD store 'rasling toy
link
Step 2
Break down the cheap disposable lighter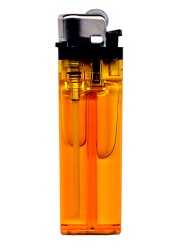 link
Step 3 (pictured with 15mm trooper for size compare)
Trim ugly head to fit into the metal flame guard
link
link
Step 4 (second pic is bottom view with rocket boosters)
Add bits and pieces from disposable lighter to build up details
link
link
Now of course he could have lots more details, widening out the mouth, filling in the gaps, etc.
But this was a 30 minute build, including time to break down the lighter.
So a quick and easy MODOK.
*****
I have plenty of plastic arms and legs to add to it but I am liking him without atrophied limbs right now.
*****
Added bonus, the toy came with a ladder for smacking other 'raslers which makes a good high fence
link