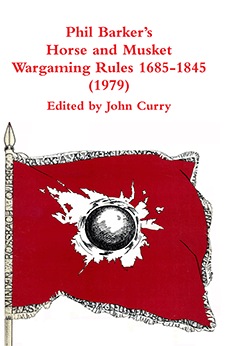 Rating:
(6.60)
Total Votes: 23
Editions
Published 1971 by Wargame Research Group, with a second edition in 1979. Republished 2015 by the History of Wargaming Project.
Supplements
Seven Years War Army Lists - A Companion to the 1685-1845 Wargames Rules
58 page book with a separate revised quick reference card. The first section contains 12 pages of rule adaptations specific to the Seven Years War, followed by 15 army lists for those armies that took part in the Seven Years War. Followed by 6 pages of optional rules and an extensive bibliography.
– catalog listing
Napoleonic Army Lists
For 1/50th and 1/20th scale armies. Written by R.M. Evans.