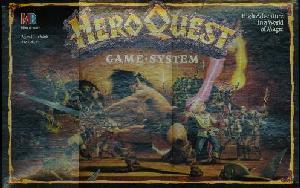 Rating:
(7.94)
Total Votes: 18
Editions
Expanded version released as Advanced HeroQuest by Games Workshop.
Supplements
Kellar's Keep
Return of the Witch Lord
Adventure Design Kit (Europe)
Against the Ogre Horde (Europe)
Wizards of Morcar (Europe)
The Frozen Horror/Barbarian Quest Pack (US)
The Mage of the Mirror/Elf Quest Pack (US)
Terror In The Dark
Expansion for Advanced HeroQuest. 1991.