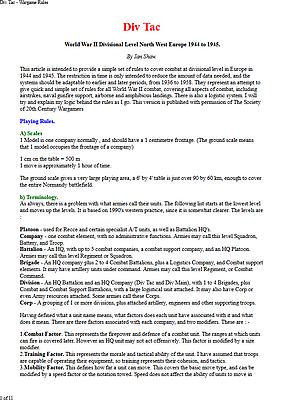 World War II Divisional Level North West Europe 1944 to 1945
Rating:
(1.00)
Total Votes: 1
Editions
Previous edition published as an article in the Journal of 20th Century Wargamers.
Current edition can be downloaded here.
Supplements
An additional two-page PDF document is available, titled DivTac - Supplement. It provides additional rules and a combat example.