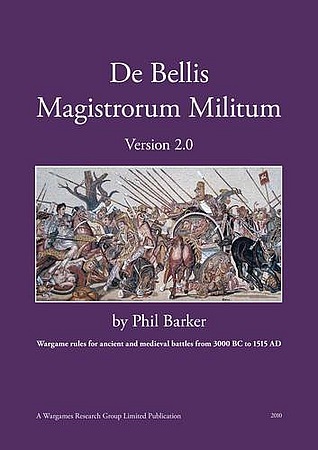 Wargames rules for ancient and medieval battles from 3000 BC to 1515 AD
Rating:
(6.23)
Total Votes: 13
Editions
Also known as DBMM.
First edition published by Caliver Books. Second edition published 2006 by Wargames Research Group; version 2.1 published 2010.
Also available in French.
Supplements
DBMM Army Lists
BOOK ONE 3000 BC to 500 BC "The Chariot Period"
BOOK TWO 500 BC to 476 AD "The Classical Period"
BOOK THREE 476 AD to 1071 AD "The Early Medieval Period"
BOOK FOUR 1071 AD to 1525 AD "The High Medieval Period"
DMMM-Forum (unofficial)