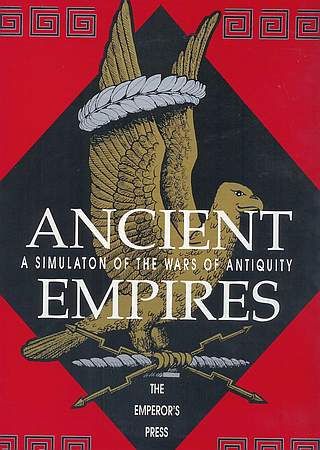 A Simulation of the Wars of Antiquity
Rating:
(2.00)
Total Votes: 8
Supplements
Hannibal

2nd Punic War. Included with the basic rules.

Caesar

Campaigns of Julius Caesar.

Alexander

Campaigns of Alexander.

Successors

Not just the direct successors of Alexander, but with battles up until just before the 1st Punic War.

Trojan Wars

Warfare in the age of the chariot.
All of the modules contain descriptions, history, organization, orders of battle (OOBs), basing details, and scenarios for the involved combatants.