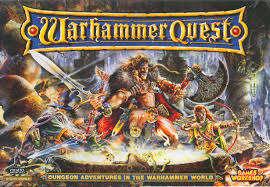 Dungeon Adventures in the Warhammer World
Rating:
(6.66)
Total Votes: 12
Supplements
Lair of the Orc Lord
Adventure pack.
Catacombs of Terror
Adventure pack.
Warrior Packs
Pit Fighter
Warrior Priest
Imperial Noble
Elf Ranger
Dwarf Trollslayer
Chaos Warrior
Wardancer
Witch Hunter
Bretonnian Knight
Deathblow Magazine
Three issues of this Warhammer Quest magazine were published.