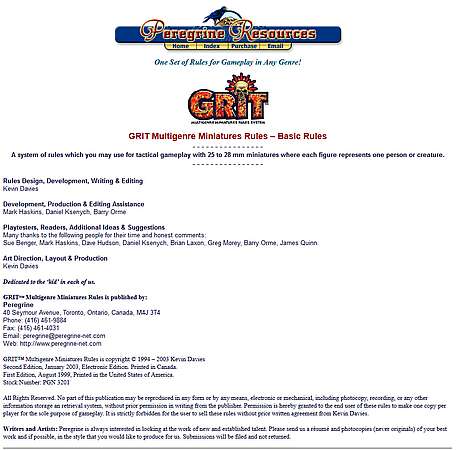 A system of rules which you may use for tactical gameplay with 25 to 28 mm miniatures where each figure represents one person or creature
Rating:
(1.00)
Total Votes: 1
Editions
First Edition, August 1999, Printed in the United States of America. Stock Number: PGN 3201
Second Edition, January 2003, Electronic Edition. Printed in Canada.