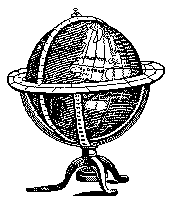 ---
The Cyber-Samurai Wargaming Society was chartered on 24 August 1996 at Marine Corps Air Station Iwakuni, Japan. A non-profit organization established as an alternative entertainment option for members of the U.S. Military family stationed in Japan, the Society is dedicated to providing an arena for head-to-head virtual combat through the use of modems, networks and the internet.
We have been allocated approximately 900 square feet of floor space on the installation, and are in the process of acquiring and installing a 16-seat computer combat center for individual, team and tournament play. Our long-term vision is to provide not only entertainment, but a community asset suitable for multimedia learning and technology exposure.
Current plans include installation of a web-server for use by all non-profit organizations aboard Marine Corps Air Station Iwakuni, an interactive education library, wargaming library, 24 hour a day gaming ladders, and educational wargaming and technology seminars.
The Marine Corps has currently authorized Doom, TacOps, Point of Attack, Tigers on the Prowl, Harpoon II, Patriot, Operation Crusader, "V" for Victory series, Command and Conquer, Panzer General, Allied General and Steel Panthers for installation and play on "official" computers and networks. We applaud that effort, and are ready to move forward our own independent association of "die-hard" gamers.
Last Updated: 8 October 1998
---
The main function of our club is to get all the gamers who speak some English and live in Japan together to game. We are not too picky about what those games are so we even list miniatures users! (Joke, I own a 20mm ACW army or two myself...)
We list about 50 people in Japan at the moment, but the more who know about our club the better.
---