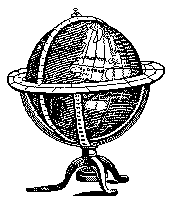 ---
Jaana Heino (Jaana.Heino@Helsinki.FI) writes:
Alter Ego is the roleplayers' society of the Helsinki University. It has about 140 members and over 20 gaming groups. We do both traditional 'tabletop' roleplaying and live action roleplaying, and also strategy and card games. In addition to the actual playing, our activities include parties, movies, excursions, making of LARP equipment, boffer sword training, and several other events (only the imagination can set limits, and in our case that's not much of a limit, really).
For more information, email alter-ego@helsinki.fi.
Last Updated: 7 May 1997
---
Keski Uudenmaan Roolipelaajat KURRY ry
KURRY/Arto Ahvonen
Kuparisepänkatu 2
04250 Kerava

Phone:09-2943108

Juha Mensola
Rajakuja 7
04260 Kerava

Phone: 09-2945636
---
Mika.Almgren@helsinki.fi writes:
Or in English, Otaniemi Roleplaying Club ORC, is an RPG-club for students of the Helsinki University Of Technology.
ORC is not a 'pure' RPG-club, as much of the action in our playing evenings (twice a week) consists of activities other than RPG's: miniatures, cardgames, etc. But our main purpose is to make RPG's a better known and more popular way to have good time, and bring current players into contact with each other. To achieve this we arrange excursions, sauna parties and other happenings. Our annual main events are the Moon Howling some full moon night near the beginning of the autumn semester, The Reception at the Castle, December 6, and RoPeCon, Finland's largest RPG convention, held annually at the beginning of August.
If you want to contact us, please email us at orc@otax.tky.hut.fi.
---
Pyhän Mikaelin veljeskunta
Sami Erola 
Saunatie 7 
50600 Mikkeli

Phone: 015-230585
---
Nordarakin Kilta
Nordarakin Kilta (the Guild of Nordarak) is probably the oldest Finnish LRP-group. We have arranged live-action games since the late 80's, and nowadays we have a playerbase of around 200 people. Due to space limitations, our biggest games have been around 100 players in size -- with each participant having individually detailed background, personality, and goals.
We organized the LARP-CON (first Finnish live-action con) in 1994. We use authentic gear, including steel weapons. The rules are flexible and no GM is needed -- even "time outs" are extremely rare. Nordarak, our campaign world, is quite detailed, being modelled after Northern Europe, Scandinavia and Russia in the dark ages (and I mean dark). Futher info about our detailed world and rules available upon request.
Topi Mikkola
Jämeräntaival 1 c 268
02150 Espoo

Phone: +358-9-4682321 (Or 09-4682321 in "local format")
Email: tmikkola@snakemail.hut.fi
---
Suomen Liveroolipelaajat
Suomen Live-roolipelaajat (or SuoLi) is the communication forum for all Finnish LARPers. We have a quite active mailing-list and an annual newletter. The easiest way to reach almost all Finnish LARPers! (The discussion on the SuoLi-list is in Finnish, but we are perfectly capable -- and willing -- to correspond in English.)
To subscribe to the mailing list, send an email to suoli-list-request@helsinki.fi. For more information about this organization, contact Topi Mikkola (tmikkola@snakemail.hut.fi)
---
Taipalsaaren Roolipelaajat TAROT
Sami Innanen
Sairaalatie 50 as.5 B2
54915 S:harju

Phone: 05-4143096
---
Excalibur
Korkeakoulunkatu 1
33720 Tampere

Email: xcalibur@cc.tut.fi
Last Updated: 31 August 1997
---
Contacting Finnish Clubs From Outside Finland
Add FIN to all postal codes. That is
33720 Tampere
becomes
FIN-33720 Tampere
Finnish telephone numbers change to +358-(drop first 9)(the rest), i.e. 90-34342 becomes +358-0-34342.
---