To get in the spirit of the Wildcats campaign I'm putting together, I decided to write up some of their story...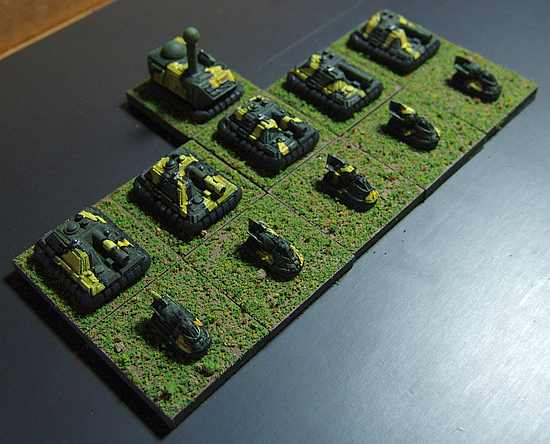 ---
"I don't know how you've seduced my niece," said the one-eyed count, "but the throne of Olskar is forever out of your grasp. She is eighth in line of succession."
"But I..." protested the young man.
"And I've no time to waste hearing your excuses." Count Vadik was obese and had a sickly look to him, but his eyes were alert and darting. "Now, you must not expect to live your life eating from the royal trough."
"Of course not!" he said. "I..."
The old man's gnarled fingers struggled to open a slender canister containing what looked to be a contract. "I am informed that your career, short as it has been, is that of soldier of fortune."
The handsome, well-built man smiled broadly. "Mercenary, sir. Originally from the world of Merica, serving most recently..."
"It won't do at all," Vadik rasped. "A member of the royal household cannot be an ordinary soldier."
"Sir!" he protested. "There is nothing dishonorable in being a soldier..."
The count cracked a weary smile. "Of course not. The Star Kingdom of Olskar has a long tradition of royal warriors. Familiarize yourself with our records, and you will find name after name of valiant military leaders." He sighed. "Not so many in our recent history, though."
"Then you are asking me to abandon my career?"
"As I said, you may no longer be a soldier. Not a mere soldier."
"Then what? I have no training for anything else."
"An arrangement has been made." The count consulted the document once more, then rolled it up and inserted it once more inside its tube. "This is your contract of establishment. You cannot be a soldier, so you must be an officer of something. Therefore, the kingdom is placing you under bond, and giving you warrant to raise a unit of mercenaries."
"My own command?" said the young man. "But..."
"It is not a lot of money to us," Vadik explained, "and it gets you off-planet where perhaps you will win great glory and an early death."
"You desire my death?"
Vadik shook his head. "Not as much as others in the royal household." He handed him the canister. "If you do well, you will prosper and we will meet again. If not… well, my niece is still young and attractive, and no doubt can find a more suitable partner."
"You said I will go off-planet."
"Yes." The count waved toward the canister. "Read it later. The kingdom does much business with TransMontaigne, the mining corporation. Through our influence, your first mercenary assignment will be as general security for their interests on a world called Roanu. It is located in the Periphery, so you can expect a life of boredom interrupted by occasional raids and invasions." He laughed drily.
"So I'm being sent into exile? Guard duty on a mining world?"
The count gave him a sharp look. "Lad, I have my reasons for sending you there. Remain alert. Look for opportunities. Great rewards await those who are prepared."
"Yes, sir," he said humbly. "I extend my thanks to you, and to all of the royal household."
As the young man turned to leave, the count called after him. "And from henceforth, your title is Colonel – Colonel Jack Collins of the mercenary unit known as the Wildcats."
"The Wildcats?" said Jack. He smiled. "I like the sound of that."
"We thought you would," said Vadik, already absorbed in other business at his desk. "It was my niece – your wife – who suggested the name. You may go now."