The Roads to Vienna 1809
Duel of the Princes 1809
Blood Along the Danube 1809
$18 USD each
$45 USD for all three.
Rare limited printing. Suitable for all Napoleonic rulesets. Many of these battles have never been gamed before!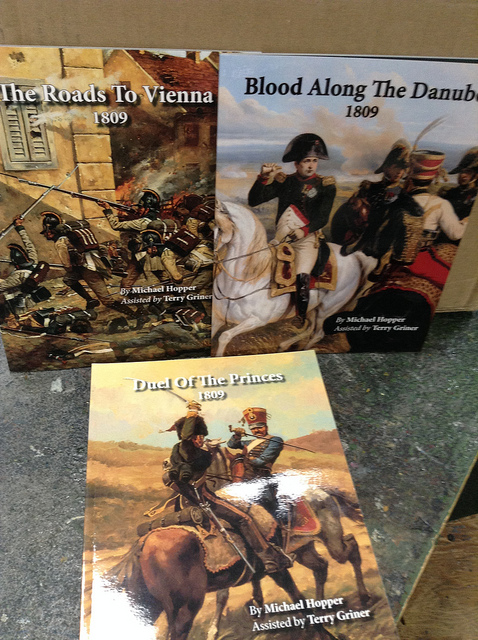 Also:
Field of Glory Napoleonic Rules + Triumph of Nations Army book

$40 USD sold as a set only. Two Sets available
Triumph of Nations alone:
$17 USD
All books $5 USD Domestic US Shipping per order.
Paypal Only
Maplewoodhobby.gaming@gmail.com
Thanks for looking!