28mm Plastic WSS/Marlburian Infantry figures, the Wargame Factory 36 figure boxes now sold by Warlord as 24 figures.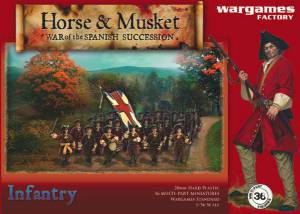 5 complete 36 figure boxes (some sprues have one of the spare (optional parts) muskets, a drum, a head, or a half pike missing but are complete as far as figures….I will confirm exact contents for anyone interested)
£50.00 GBP plus shipping (from Europe) at cost for the 5 boxes.
Or will trade:
WANTS LIST
In trade I WANT:
1/600 or 1/1200 WW2 UK/German Coastal naval craft: MTBs, eBoats, destroyers etc.
1/1200 ACW Naval forces
1/600 Tumbling Dice Battle of Britain aircraft British & German all types.
15mm Warring States era Chinese Infantry figures (Gallia, Chariot etc sized 15mms)
15mm Late Medieval Eastern European & Turk/Seljuk figures (Essex sized not big 18mms)
15mm 1st Carlist War figures (Warmodelling/Capitan or TotenTanz)
28mm Wargames Factory multipart American WW2 infantry…1 complete box unassembled on sprue.
1/300 Nicely painted Heroics/Ros ECW figures (not Scots)
1/300 Heroics/Ros WW2 Afrika Korps figures and vehicles
1 old GW 6x4 green flock battlemat
Copy of "Lasalle" rulebook by Sam Mustafa
Copy of Volley & Bayonet ACW scenarios book
OR: someone with a decent 3d printer who would run off some models for me.
PM here or email to:
usedfiguresales AT hotmail DOT com