For sale. 4 Heavy Gear Fleet scale fleets.
I have 4 HG Fleet scale fleets, 2 northern and 2 Southern.
These are 1/3500 scale land ships that would work as land ships or space ships.
Asking $20 USD per fleet, (retail is $35 USD).

Northern fleet
1 x Northern Vortex Class Landcarrier 
1 x Northern Tornado Class Cruiser  
1 x Northern Storm Class Destroyer 
Southern fleet
1 x Southern Khan Class Landcarrier
1 x Southern Caesar Class Cruiser 
1 x Southern Alexander Class Frigate 
The land ships are in the middle of the below picture.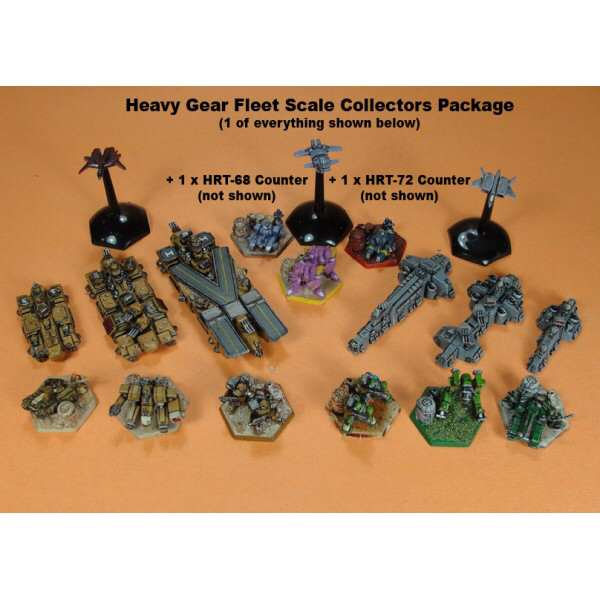 Pm me or email me at shawnreis@hotmail.com