Selling painted Saxon 1810-13 force. Mostly AB , but a few old glory in about 3 battalions (the 3 at the back of the photo), based on Napoleon's Battles basing, consisting of:
Infantry (1 mounted, 130 infantry, 3 foot crew 1 cannon)
Mounted Foot Officer
1 x Foot piece (representing foot battery with 3 crew)
2 x Light Infantry Battalions (2 x 9 figure battalions) and 2 bases of 2 skirmishers (22 figures)
8 x 12 figure battalions of Line infantry (96 figures)
1 x Leib Grenadier Garde (12 figures)
Cavalry (33 mounted, 2 crew, 1 cannon):
Mounted General
16 x Leib Kürassiere
16 x Gard Du Corps
1 x horse artillery piece (represent horse battery with 2 crew)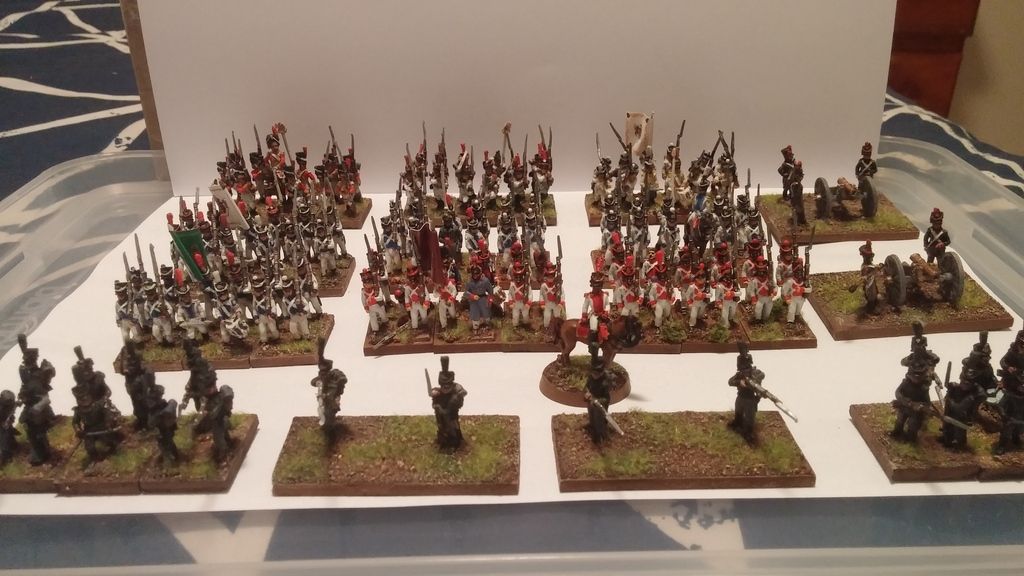 Garde Du Corps Cavalry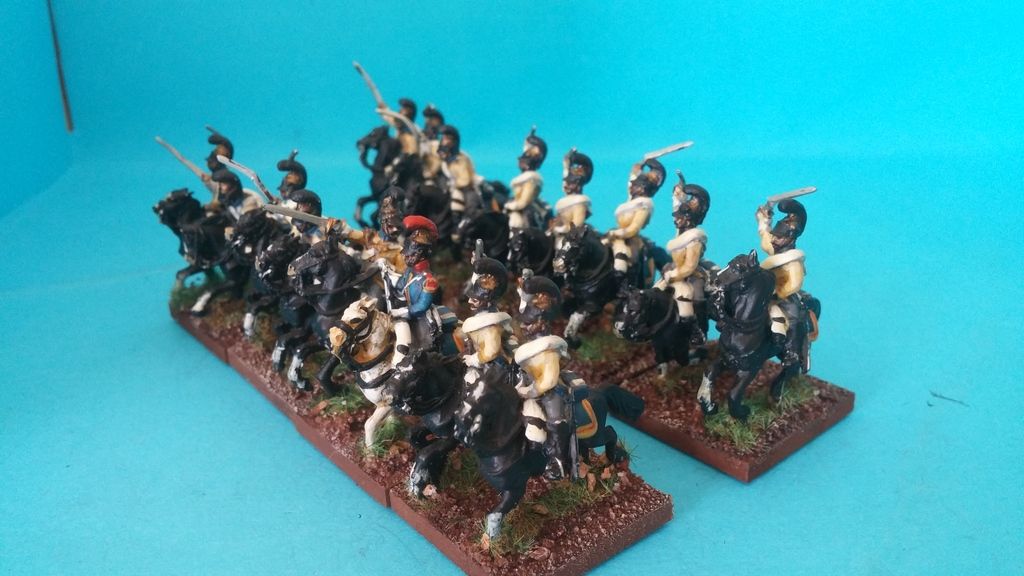 Leib Kuirassiers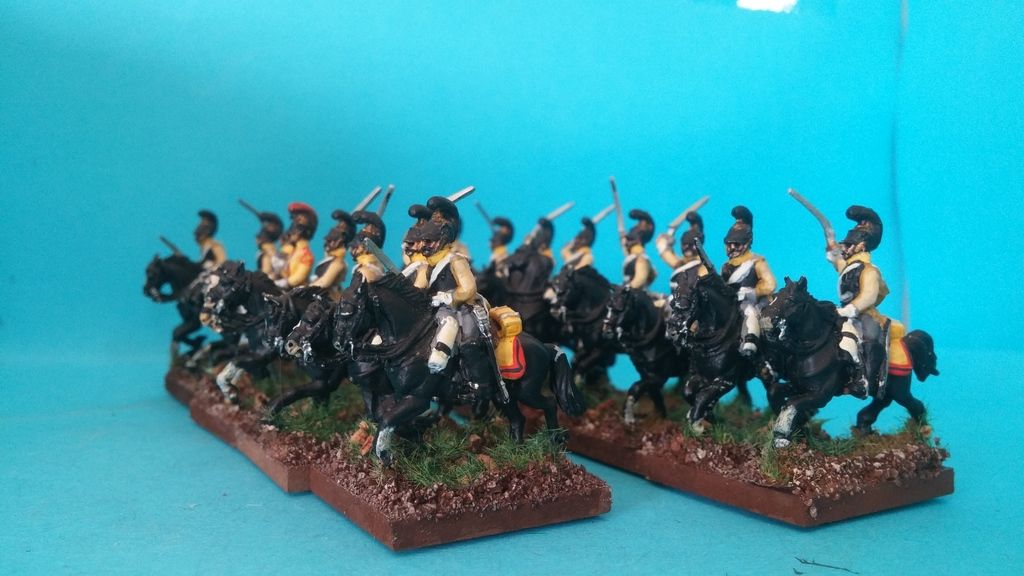 By my calculations totaling 34 mounted, 135 foot figures and 2 cannons.
More Pictures here link
Asking $750.00 AUD. Buyer pays shipping from Australia – via Paypal please. Also listed elsewhere. Please PM me here or email to adamsg01<at>yahoo<dot>com<dot>au if interested.
cheers