I have taken new pictures of my 3d printed vehicles as the first photos I took were fairly meh. These have been done outside in the sun so should look tons better. If you don't see something you want PM me or e mail me and I will let you know if I can make it or not, more than likely I can.
The vehicles will not come primed nor painted as in the photos. Buyer is to pay shipping but as these are hard plastic and light shipping is $4 USD or $6.85 USD priority mail small box unless you order multiples in which case I will let you know what shipping is when you let me know how many vehicles you want. The turrets are removable and can be positioned. The barrels are not fully cylindrical and flat on the bottom so as to provide a structure for supports and to aid in the printing process. These were made with gaming in mind so are detailed enough to look good painted and sturdy and strong enough for handling on the tabletop.
If you want to see what can be done with these, here are a couple of WW1 FT17 in 1/56 scale painted by our very own D6 Junkie TMPer, thanks for sending me the photo!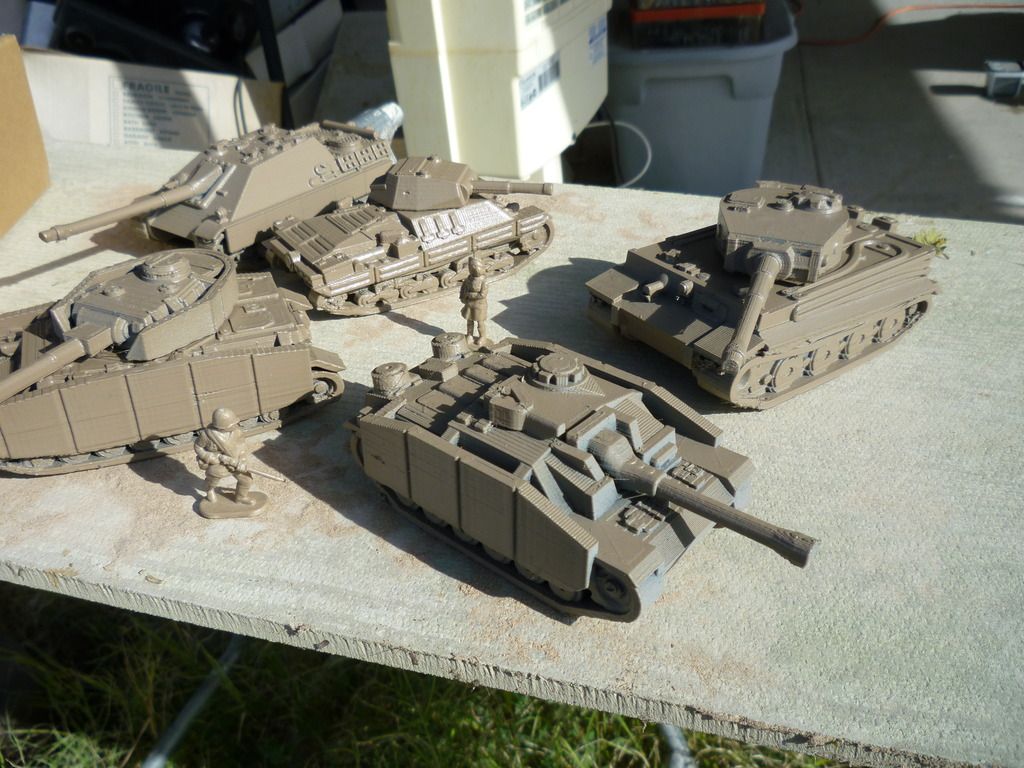 The figures are 28mm PSC WW2 Russian infantry to show scale. A gaggle of Axis vehicles P40 in center.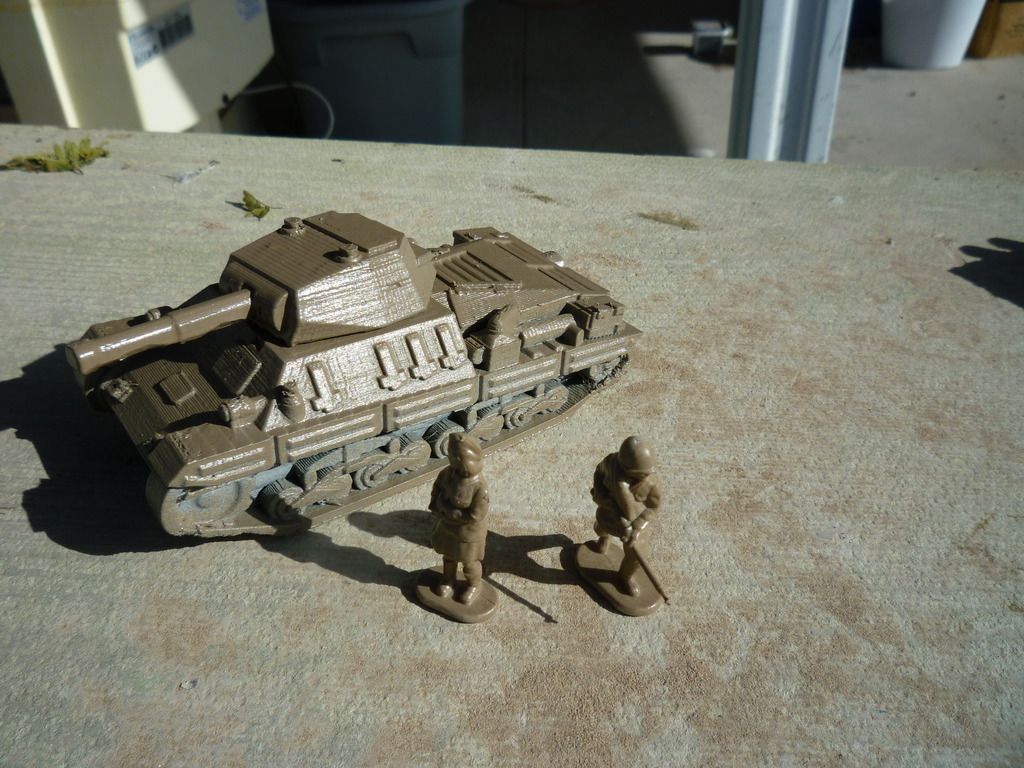 Italian P40 tank $20 
USD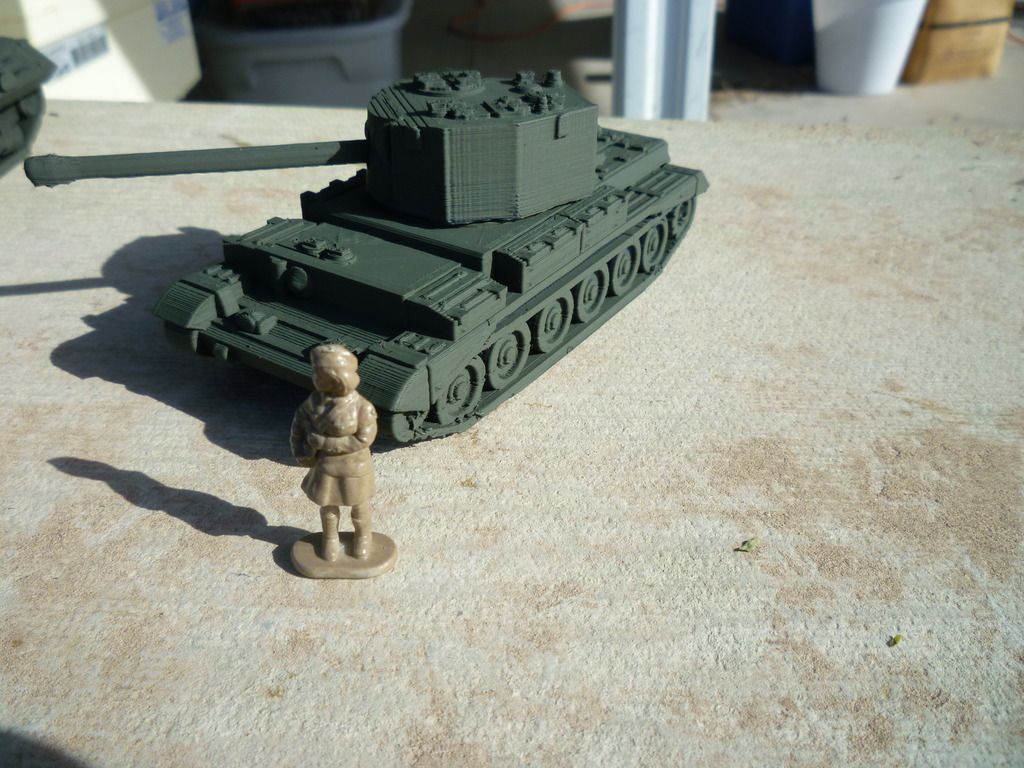 British A30 Challenger $22 
USD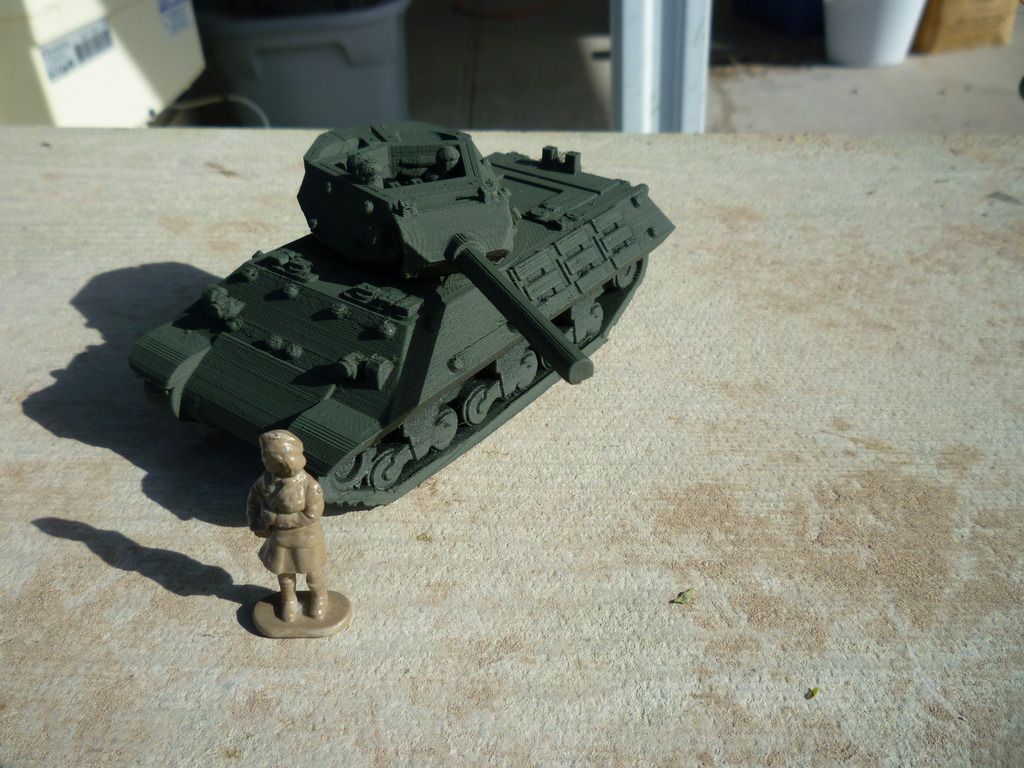 M10 tank destroyer $20 
USD
Early M3A2 Stuart Guadalcanal version $15 
USD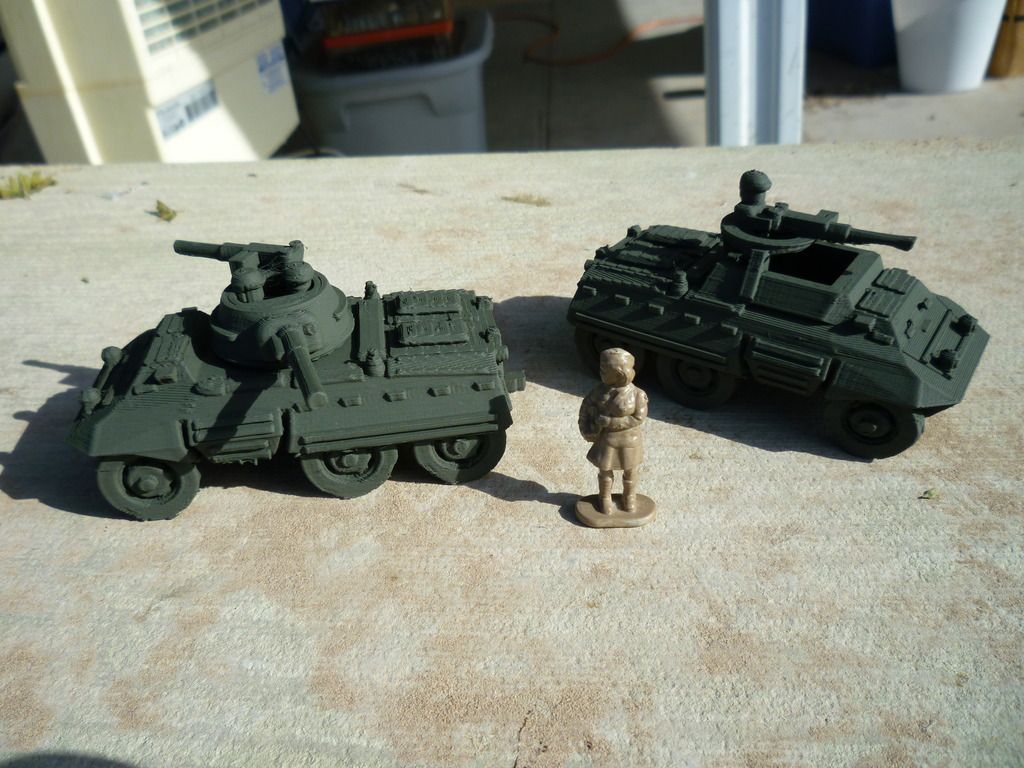 American armored cars M20 and M8 $15 
USD
each.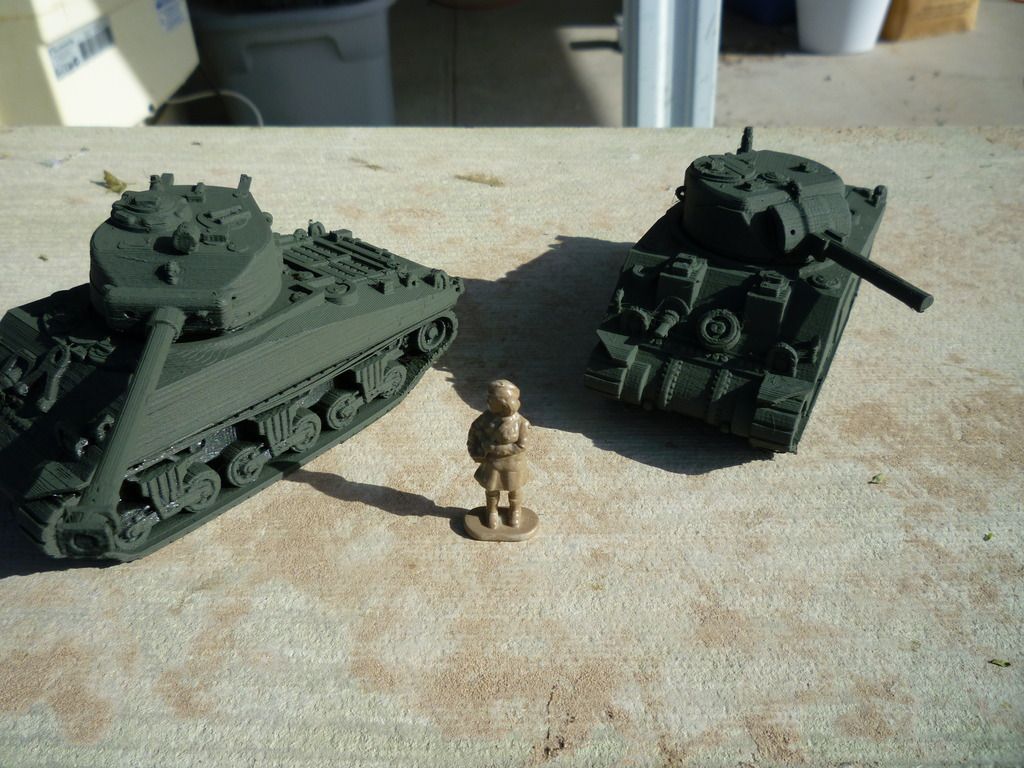 M4 Shermans $20 
USD
each. M4A3 and M4HVSS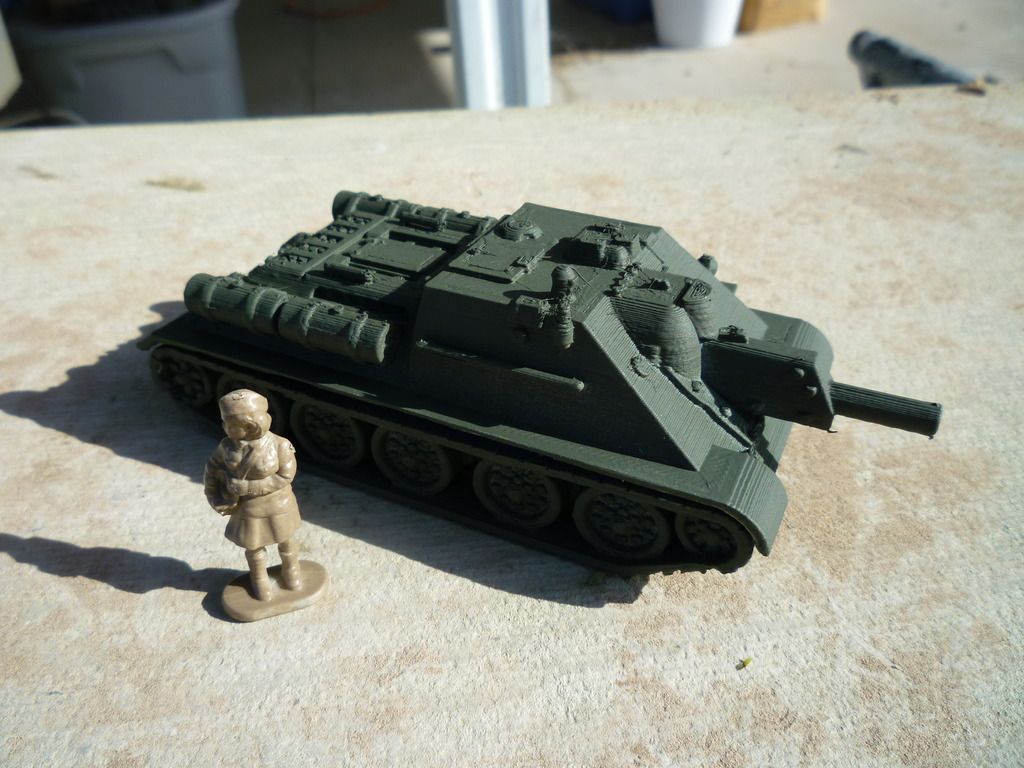 SU122 $20 
USD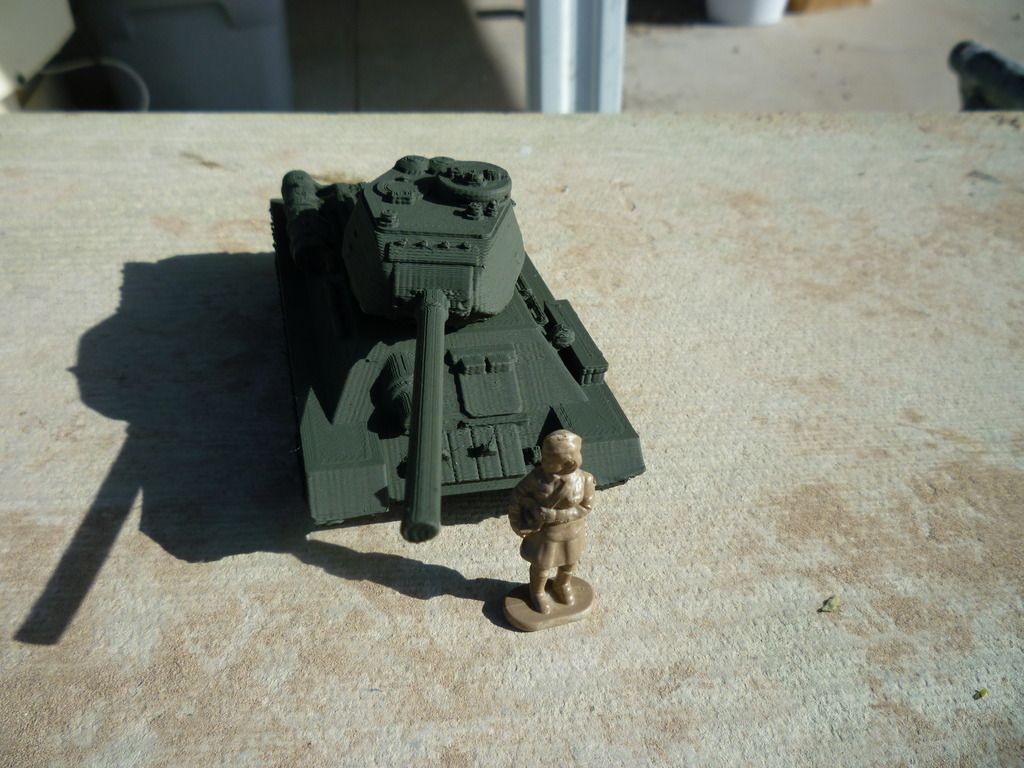 T34-85 $20 
USD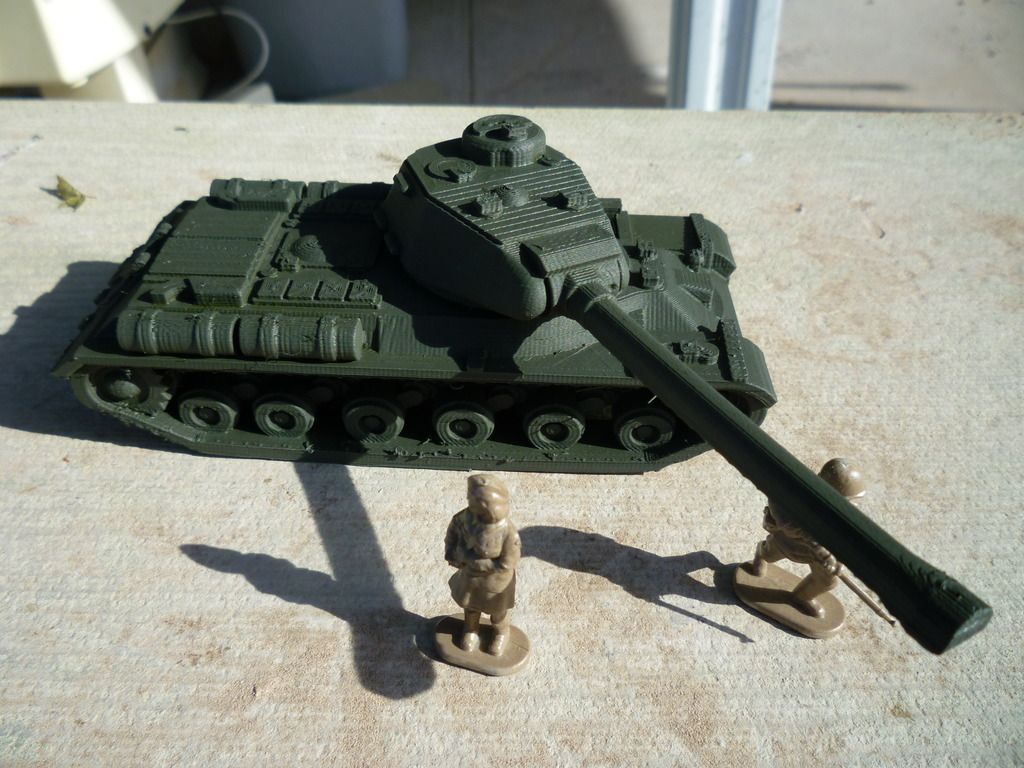 JS II $25 
USD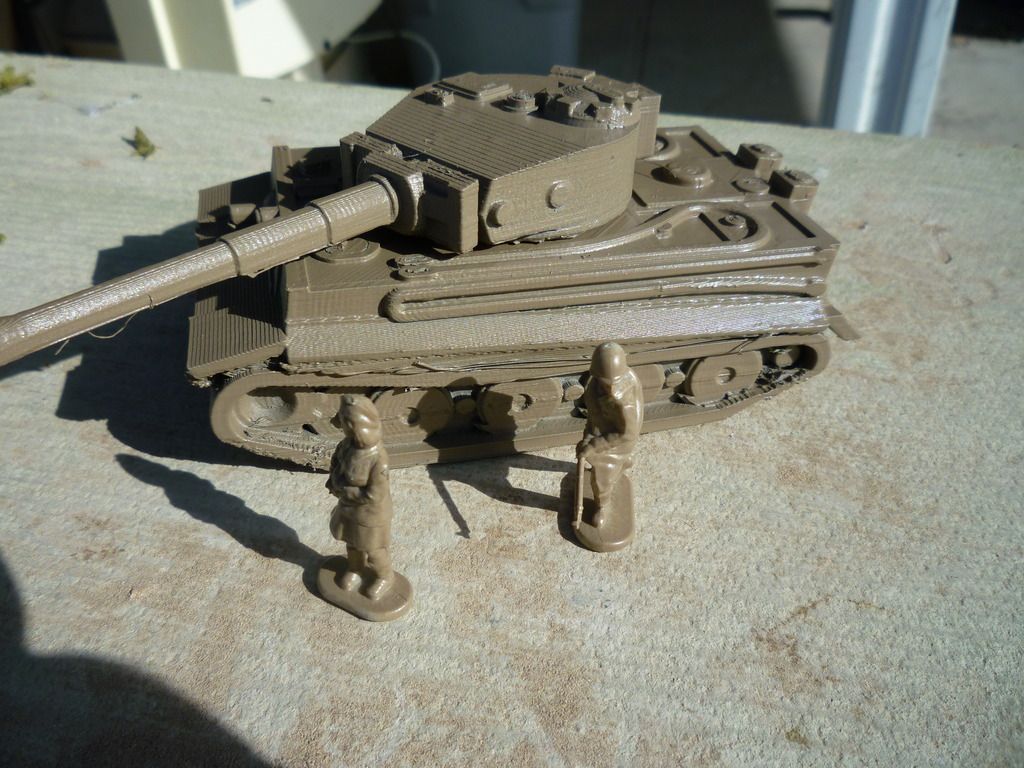 Tiger I $25 
USD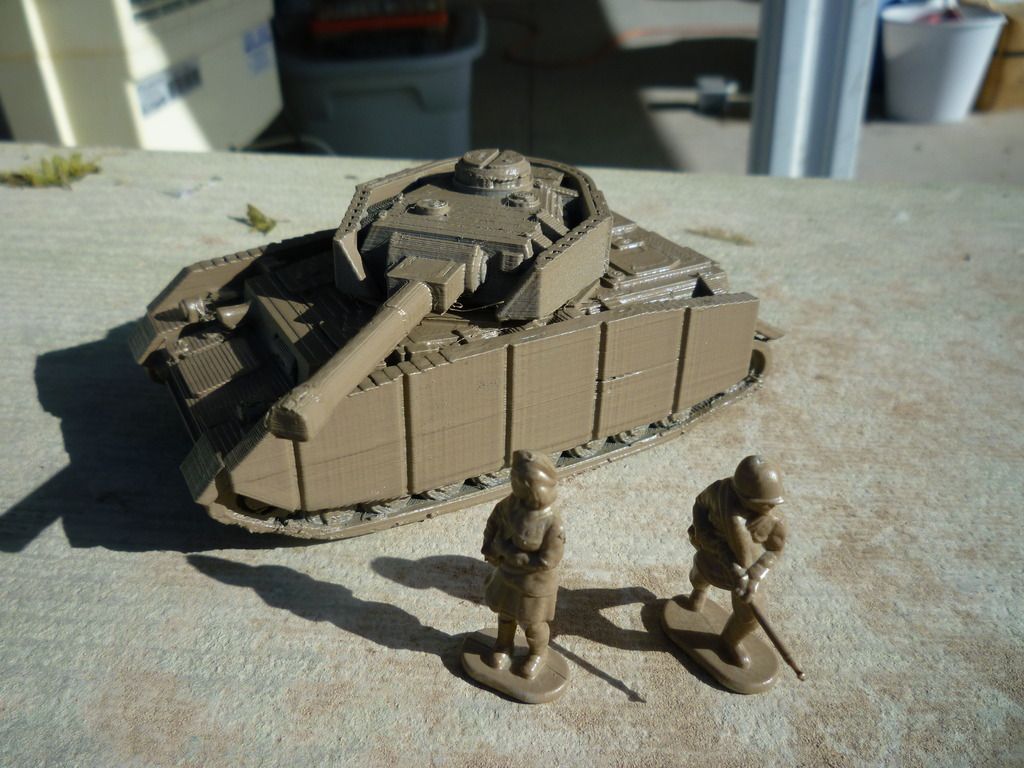 PZ IV w/schuzen $20 
USD
STUG III w/schurzen $20 
USD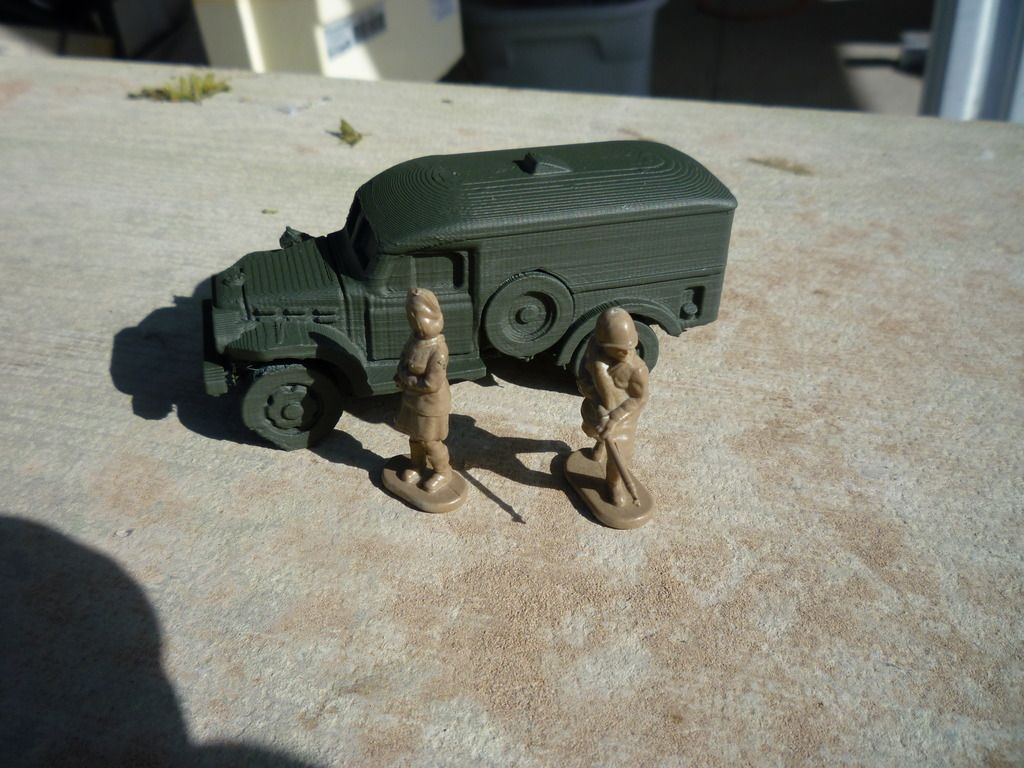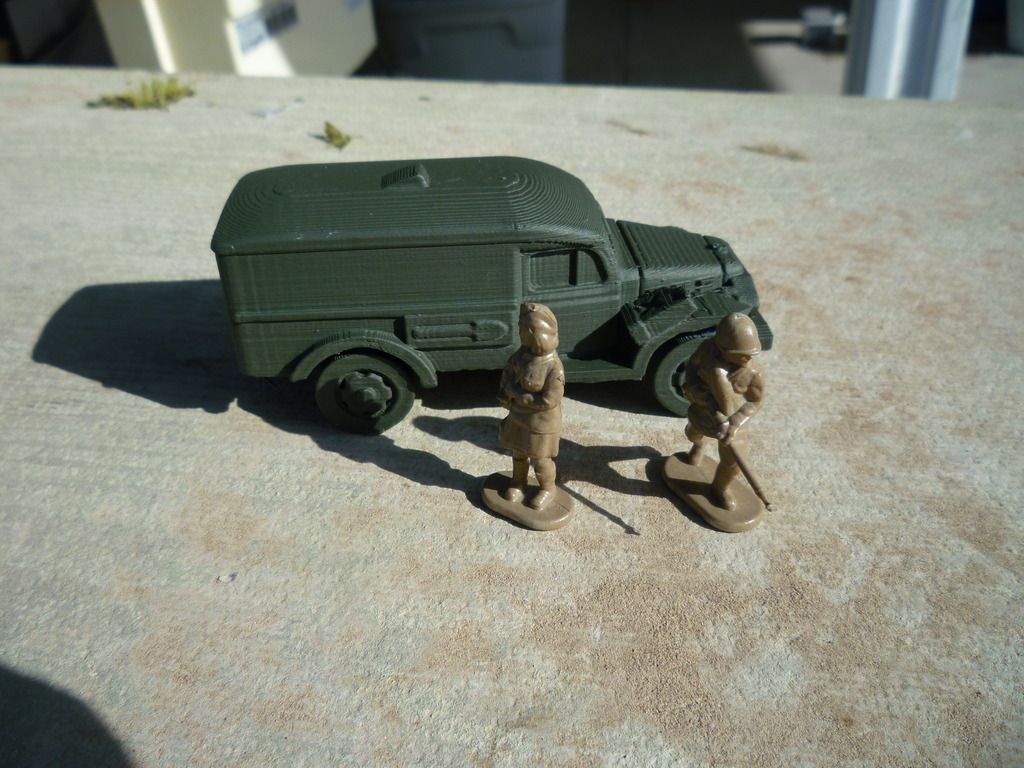 Dodge WC ambulance $15 
USD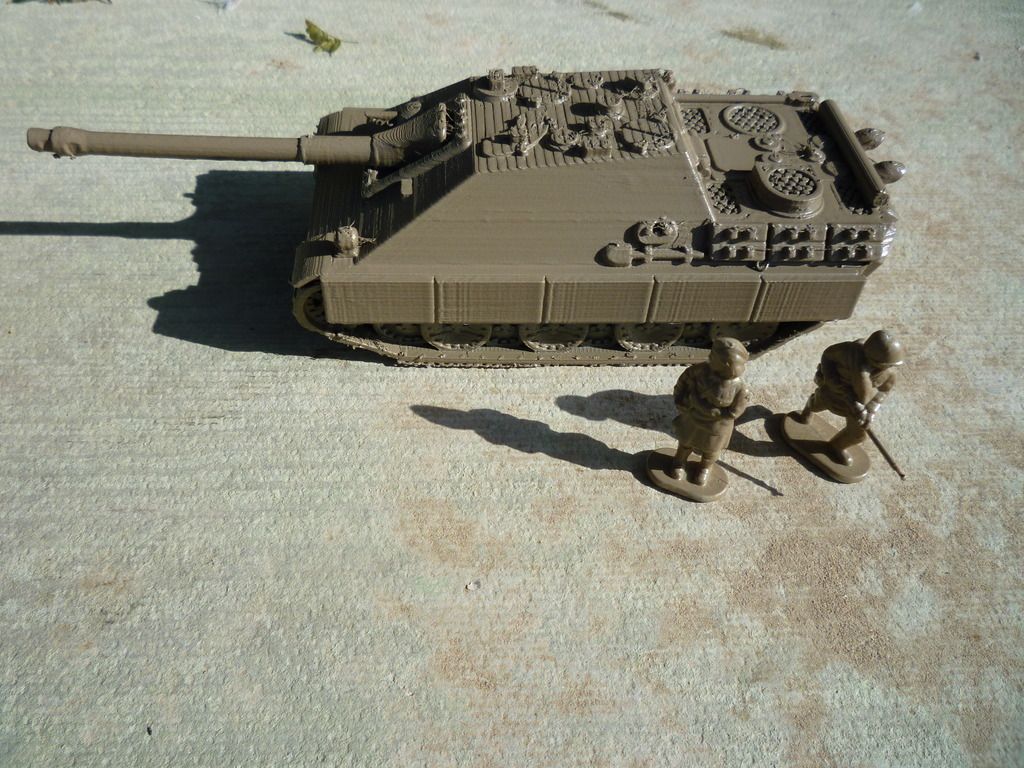 Jagdpanzer V $22 
USD
I can make these and others at 1/48 scale as well or any other scales smaller than that, if you want this please contact me and I will quote you a price and time estimate to make.
Thanks for looking, if interested PM me or e mail
c n a t o r AT cox DOT net